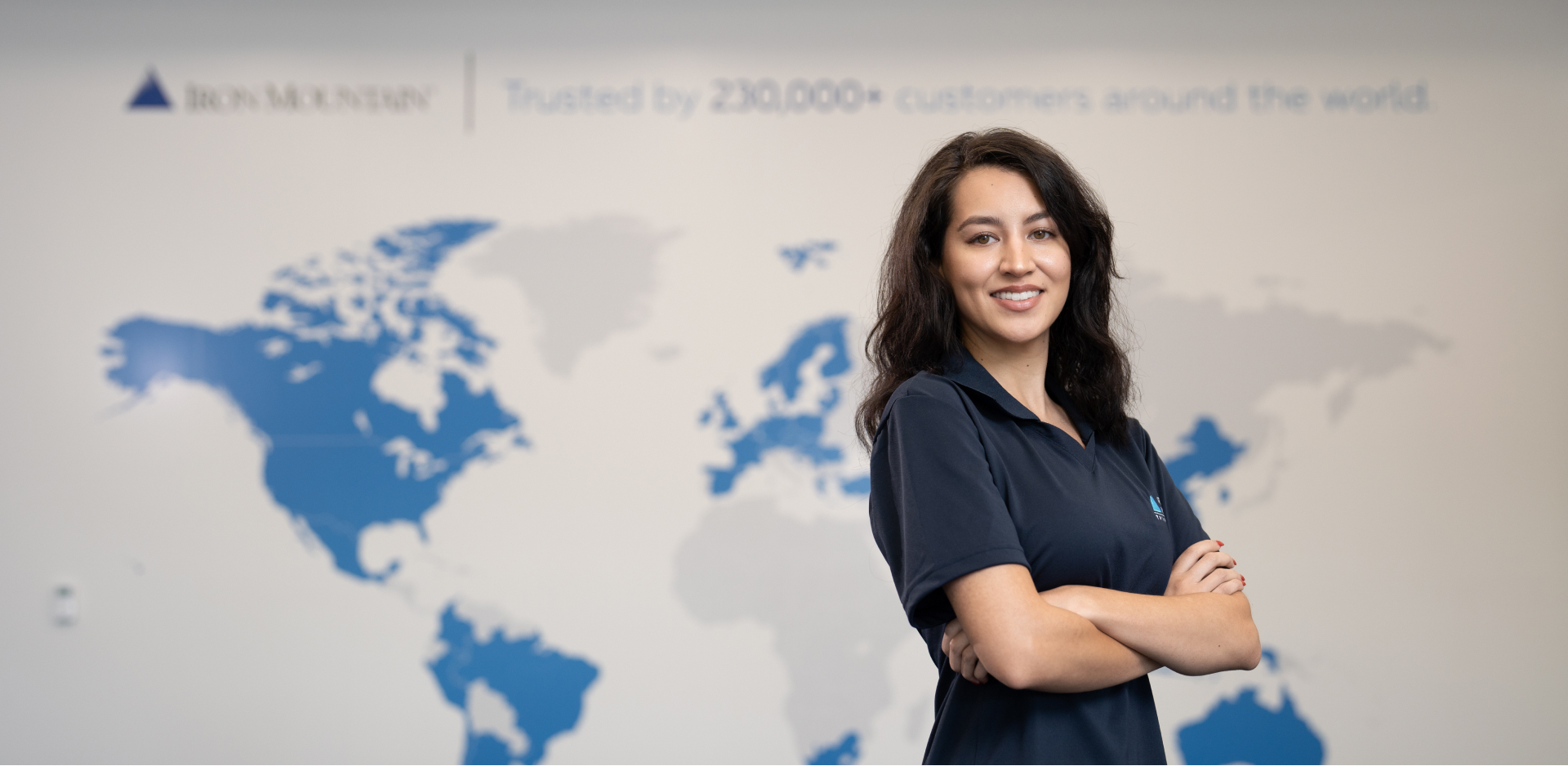 About us
Iron Mountain's Peak Moments
Information management has changed over the years and so have we. Discover how we've adapted every step of the way in our 70-year history.
Our History
From our early days as a mushroom farm to our role as a modern digital powerhouse, we've got quite the story.
Our History
From our early days as a mushroom farm to our role as a modern digital powerhouse, we've got quite the story.
Unveiled a new brand identity
Our new brand identity defines how we strategically partner with our customers to protect, unlock, and extend the value of their work.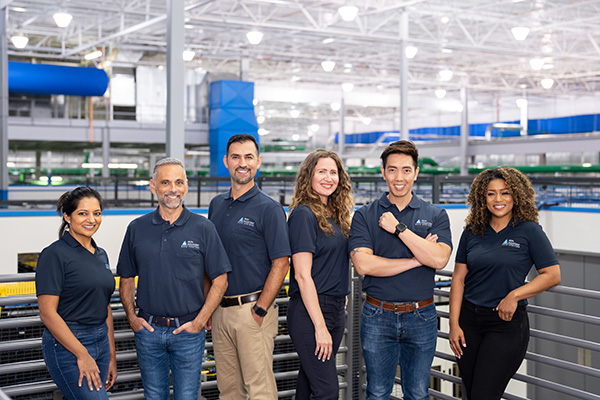 Celebrating 70th year while setting an example in achieving ESG goals
In 2020, six years ahead of schedule, Iron Mountain cut its greenhouse emissions by 52%. In 2021, Iron Mountain signed the Amazon Climate Pledge, setting the goal to be carbon neutral by 2040. Today, Iron Mountain operates in 58 countries with 225,000+ customers in 95% of Fortune 1,000 companies. Together, we will continue to CLIMB HIGHER™ to grow our business, serve our customers and employees with renewed purpose and clear focus for future success for many years to come.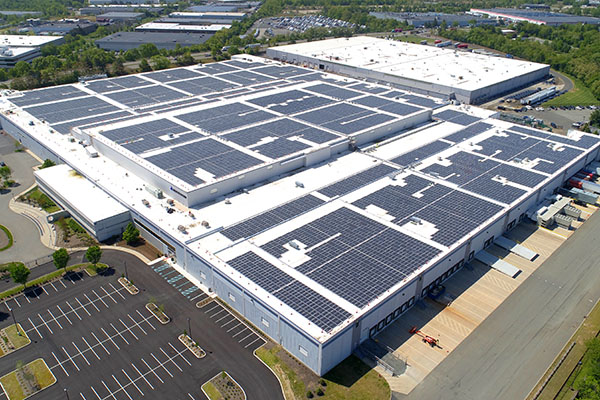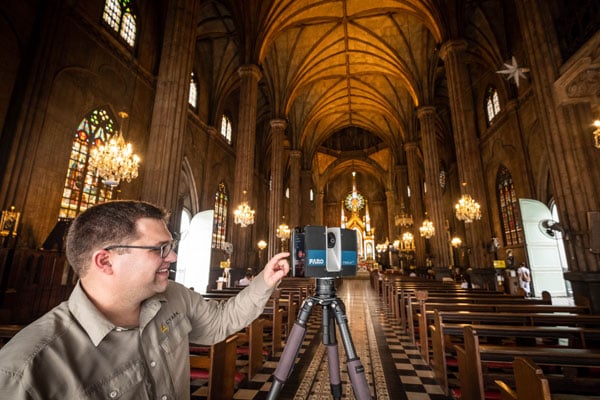 Iron Mountain continues to digitally preserve irreplaceable segments from history
Through its Cyark-powered Living Legacy Program (est. 2014) Iron Mountain was able to digitally preserve the following by 2020: Three historic properties to celebrate the 100th anniversary of women's right to vote from its first dedicated event, the Seneca Falls Convention. New York's historic Stonewall Inn to highlight its vital importance to LGBTQ rights. Germany's Brandenburg Gate to commemorate the 25th anniversary of German Reunification.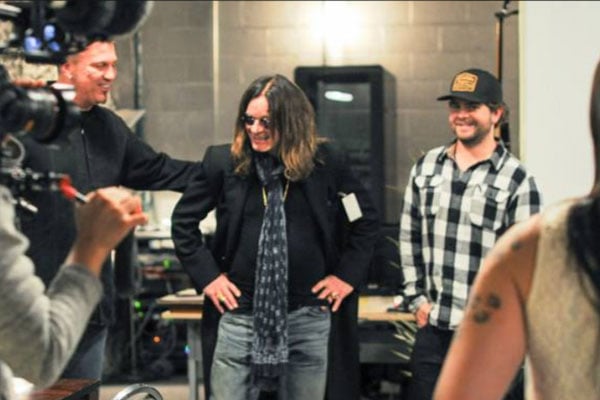 Establishment of the Data Center division, introduction of the ITAD and Iron Cloud services
To continue serving companies' growing need for electronic information storage, Iron Mountain established its Data Centers division in 2013. Demonstrating its commitment to sustainability, Iron Mountain introduced Secure IT Asset Disposition Services in 2015. For enhanced data protection, Iron Mountain introduced its multi-tiered storage offering, Iron Cloud for Enterprise Data Management, in 2017. It also achieved 100% renewable energy use in its data centers this year.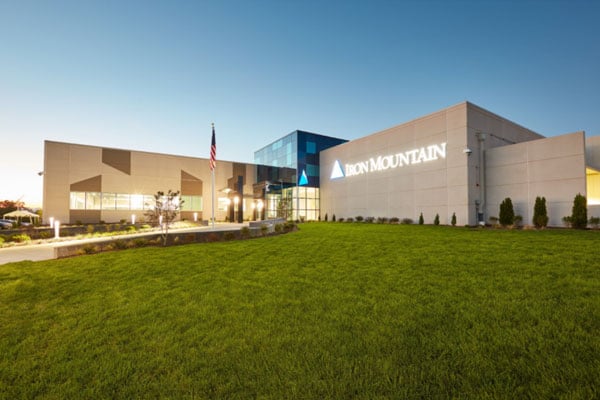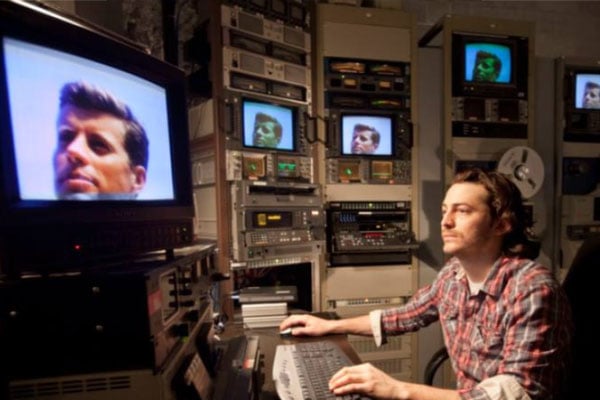 Digitization of the JFK Library Presidential archive and establishing the Employee Resource Groups
Iron Mountain formally established Employee Resource Groups to support its diverse range of colleagues in 2011 and its philanthropic program, Moving Mountains, in 2012 to extend its impact beyond everyday work. Throughout the 2010s, Iron Mountain's Entertainment Services digitized the JFK Library Presidential archive online, stored $200 million of unpublished Prince recordings, and welcomed Ozzy Osbourne to listen to his original album recordings.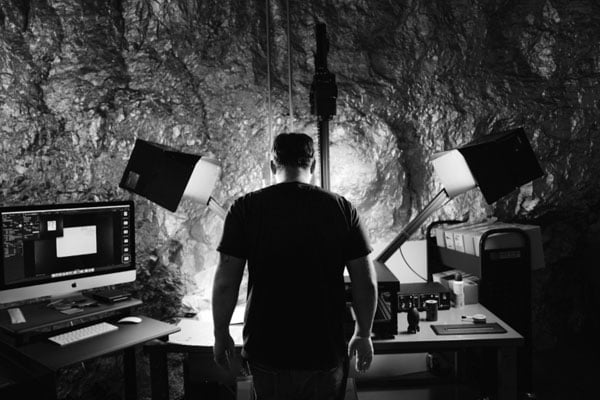 Launched key information protection and storage technologies
As the online world expanded, so did Iron Mountain's offerings. In 2001, it launched its two key information protection and storage technologies: Electronic Vaulting for Online Backup and Recovery and Digital Archives for Electronic Records Management. In 2002, Microsoft founder Bill Gates moved his entire Corbis collection of photographs into Iron Mountain's vaults for preservation and digitization. With over 11 million images, which includes originals of The Beatles, Ernest Hemingway, Franklin Roosevelt, and The Kennedys, this is thought to be the largest collection of historic images in the world. To preserve all past, present, and future media formats, Iron Mountain launched Entertainment Services (IMES) in 2007.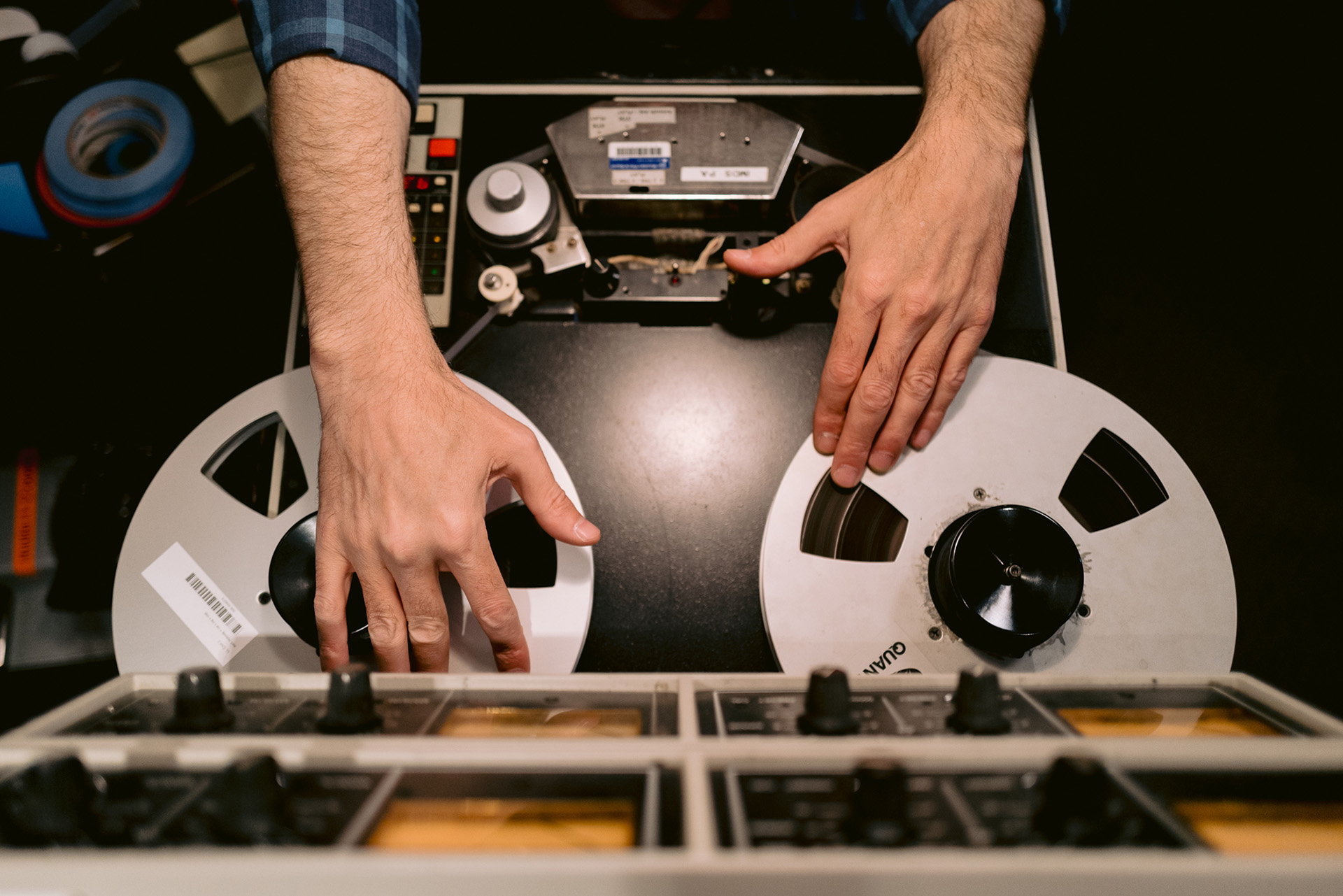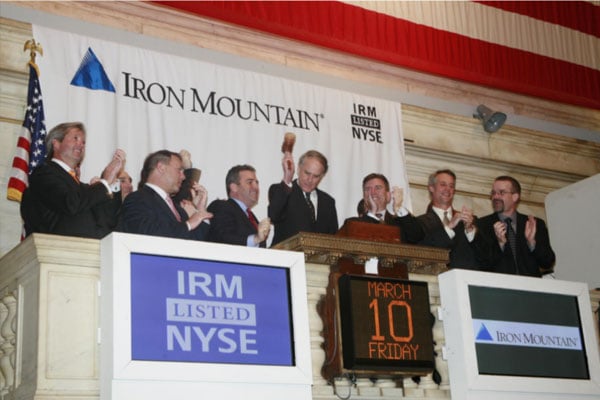 Going public
Upon reaching an annual revenue of $100 million, Iron Mountain became a publicly traded company in 1996. Three years later in 1999, it expanded its Records Management and Data Security services to include records, film, and sound archive storage offerings. Iron Mountain added 46 new markets throughout the '90s marking its first overseas locations.
Expanding operations
Iron Mountain's Boston roots go back to 1980 when it opened its first New England facility. This location was dedicated to protecting backup computer data. By the mid-80s, Iron Mountain became the first records management company to use UPC bar codes to allow real-time access to shipped boxes and documents. Iron Mountain expanded its presence to 12 new markets in the United States. Boston would go on to eventually become Iron Mountain's world headquarters.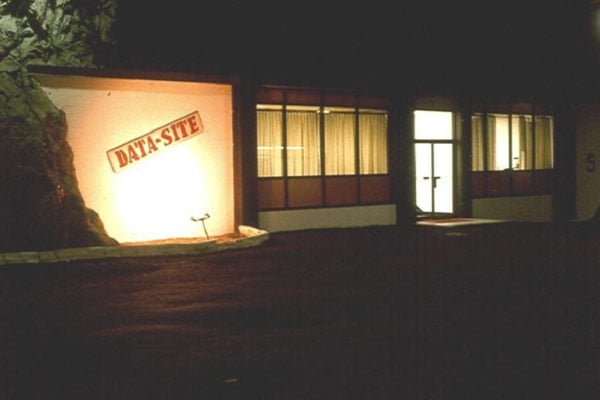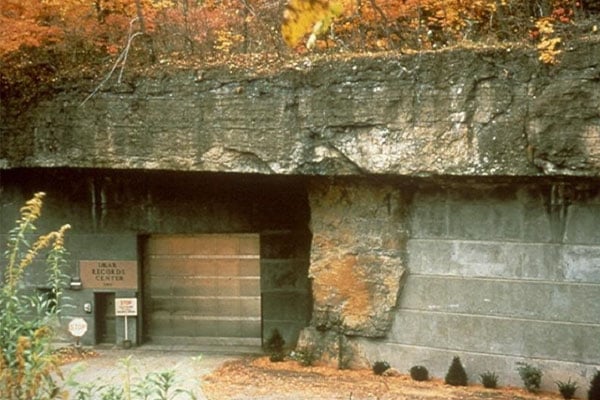 A second location
Iron Mountain went on to purchase its second New York site in 1975. This underground Rosendale limestone mine expanded its information management footprint to 400 acres. It later went on to open its first above ground storage facility in 1978.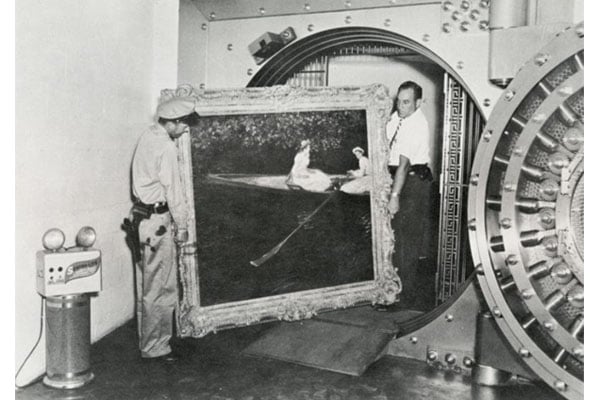 Upgrade in services during the Cold War
By 1960, Iron Mountain upgraded its Active File Management services, adding Customized Retrieval Labels. That same year, fallout shelters were built to protect citizens in the case of a nuclear war. In 1961, the company began storing priceless art, like Claude Monet's "Boating on the River Epte," in its vaults.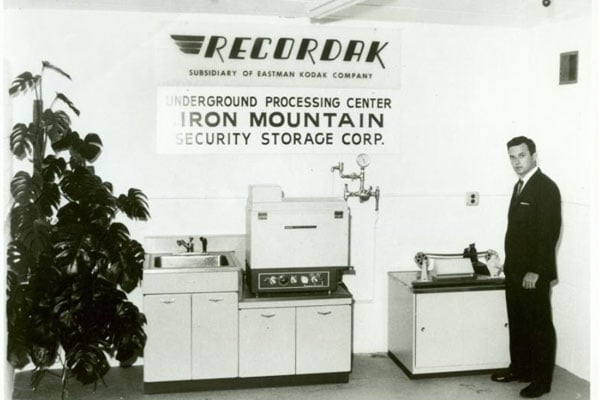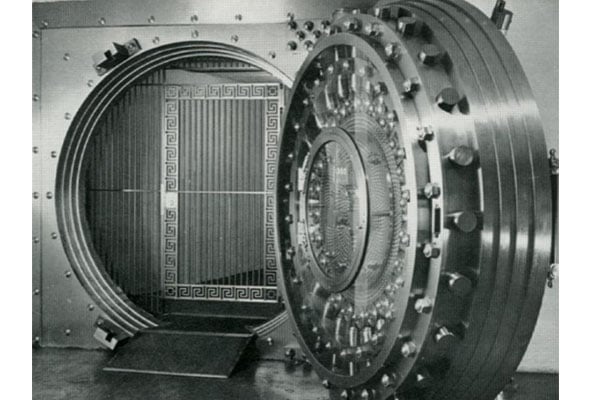 Growing services
It wasn't until the 1950s that Knaust began to fully convert his prosperous mushroom farm into a business records storage facility. In 1951, during the midst of the "Cold War Era," Iron Mountain as we know it today was formally founded, offering bomb-resistant storage. Fun Fact: Knaust bought the 28-ton bank vault door in Ohio for $1 and paid $20,000 to ship it to New York.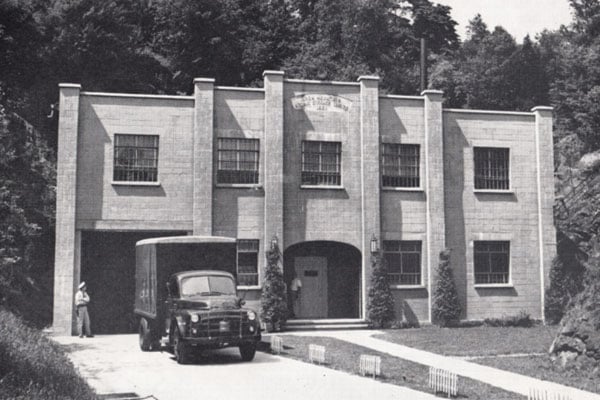 Herman Knaust: the start of Iron Mountain
In 1936, Herman Knaust bought the original Iron Mountain site — a depleted iron ore mine with 100 acres of land — where he started a mushroom farm. Knaust's decision in 1945 to sponsor the relocation of many Jewish immigrants — who lost identities via missing personal records during WWII — into the United States is what spurred the idea to start protecting vital information from wars or other disasters in his mines.