Iron Mountain wins re 100 leadership award for the Key Collaborator category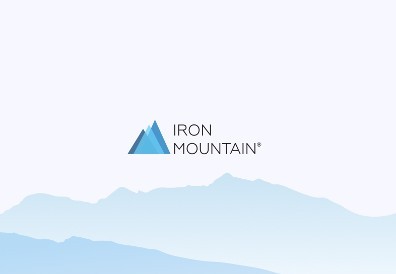 Iron Mountain (NYSE: IRM) a global leader in innovative storage, data center infrastructure, asset lifecycle management and information management services, announced at climate week in New York City, that it has received the Key Collaborator RE100 Leadership Award.
The Key Collaborator award recognizes RE100 members who are collaborating with their peers and suppliers, as well as publicly disclosing their electricity and emissions data, as they work towards their renewable electricity goals.

Renewable energy is a key part of Iron Mountain's path to net zero by 2040. As a top purchaser of green power in the US, 80% of Iron Mountain's global operations last year were powered by renewable electricity and the colocation data center business has been powered by 100% renewables for the fifth year in a row.

"We are honored to be recognized and named a winner for the Key Collaborator category," said Deborah Marson, Executive Vice President and ESG leader. "Iron Mountain's goal is to set an example that empowers customers to reach their unique sustainability goals in a way that makes sense for them. The role of a collaborator is not to take credit, but unite forces across the industry to show that we are part of the solution for global climate change."

About Iron Mountain
Iron Mountain Incorporated (NYSE: IRM) is a global leader in innovative storage, data center infrastructure, asset lifecycle management and information management services. Founded in 1951 and trusted by more than 225,000 customers worldwide, Iron Mountain helps customers CLIMB HIGHER™ to transform their businesses. Through a range of services including digital transformation, data centers, secure records storage, information management, asset lifecycle management, secure destruction, and art storage and logistics, Iron Mountain helps businesses bring light to their dark data, enabling customers to unlock value and intelligence from their stored digital and physical assets at speed and with security while helping them meet their environmental goals.To learn more about Iron Mountain, please visit: www.IronMountain.com and follow @IronMountain on Twitter and LinkedIn.

About RE100
RE100 is a global initiative bringing together the world's most influential businesses committed to 100% renewable electricity. Led by Climate Group, in partnership with CDP, our mission is to drive change towards 100% renewable grids, both through the direct investments of our members, and by working with policymakers to accelerate the transition to a clean economy. The initiative has over 370 members, ranging from household brands to critical infrastructure and heavy industry suppliers. With a total revenue of over US$6.6 trillion, our members represent 1.5% of global electricity consumption, an annual electricity demand higher than that of the UK.
Elevate the power of your work
Get a FREE consultation today!