Iron Mountain Patient Referral solution
Solution Guides
Learn how you can quickly direct the right patients to the right facilities for optimal care using our software as a service (SaaS) offering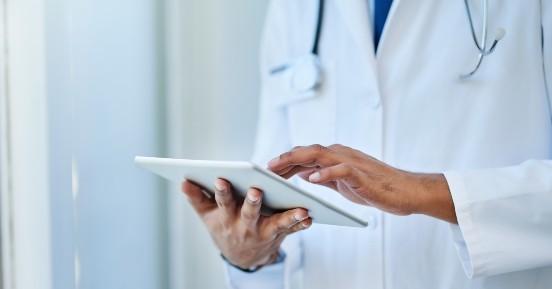 Challenge
Complex and inaccurate patient referral management
As patient-centered care increases, secondary care facilities leaders seek an optimal patient referral management process that helps elevate patient experiences. Proper patient referral management can have a financial impact for both fee-for-service and value-based reimbursement models.
Today, as average lengths of stay have shortened and regulations around reimbursement and compliance become increasingly complex, making decisions about patient referrals quickly, accurately, and effectively is crucial.
Solution
Assistance with revenue growth, operational efficiency and high-quality patient care
Iron Mountain Patient Referral solution is a purpose-built software as a service (SaaS) offering that helps streamline complex admissions review and referral processes.
Referrals from hospital discharge systems are ingested into a secure information management and content services platform, from which key metadata required to access patient eligibility is extracted. The platform enables you to quickly and easily isolate and review the metadata required to qualify patient eligibility.
How does it work?

What you gain
Simplified referral coordination so you can quickly direct the relevant patients to the right facilities for optimal care
Streamlined and time-saving approach to reviewing lengthy referrals and an automated process to parse out ineligible referrals
Enhanced data-based decision making that strengthens relationships with referring hospitals, patient, families and caregivers
To learn more about Iron Mountain's full portfolio of Healthcare solutions, visit here.
Elevate the power of your work
Get a FREE consultation today!