Iron Mountain adds three new facilities to UK portfolio as part of a major expansion programme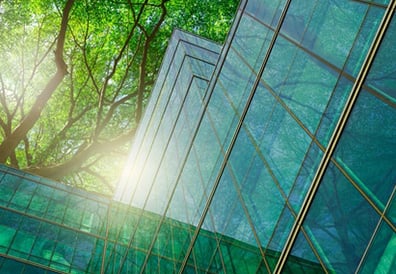 Iron Mountain, (NYSE: IRM), the global leader in innovative storage, asset lifecycle management and information management services, is once again expanding its operations across the UK. The company is adding sites in Kettering and Lutterworth in response to the growing demand for its storage and logistics expertise from both new and existing customers.
The two sites at Magna Park North, Lutterworth, have strategic road access to the M1 Junction 20, M6 Junction 1 and M69 Junction 1, and will provide a combined storage capacity of 800ksq ft offering a mix of floor space and pallet racking with 1st services available in April. The facility at Prologis Park, Kettering, which sits at the heart of the UK's trunk road network, with easy access to the A14 (J7), can hold 14,000 pallets and is already in operation.
The warehouse facilities, which are currently earmarked for pallet storage and logistics, also have scoped to accommodate some of the company's scanning operations, which has the potential to create further local job opportunities.
"Iron Mountain is adding around 1million square feet of logistics space a year to its UK business, which is in line with our global growth strategy," said Phil Shepley, VP and Commercial Lead for Iron Mountain in the UK. "We're seeing a number of drivers for the increase in demand for our services, including the massive expansion of e-commerce. We're delighted to be supporting our customers' growth with these high-quality facilities."
Determined to achieve Net Zero emissions by 2040, Iron Mountain strives to take responsibility for a sustainable future. The Lutterworth sites are 100% photovoltaic-ready and once up-and-running will offer charging points for electric vehicles. This aligns with Iron Mountain commitment to the Climate Group EV100 initiative and its pledge to electrifying its global vehicle fleet. At Kettering there are plans to install solar panels and switch to LED lighting, which will deliver substantial energy savings.
The two sites, which are specifically designed to deliver highly secured and flexible storage and fulfilment options, offer customers the ability to manage their space requirements with effective chain of custody protocols. Both facilities are guarded by a network of CCTV cameras and monitored access controls.
"Iron Mountain has developed a wide range of skills relating to the protection of our customers' assets, which we are bringing to our new facilities in Kettering and Lutterworth," said Shepley. "Our storage expertise offers valuable support in increasingly demanding supply chain challenges."
Featured services & solutions
Elevate the power of your work
Get a FREE consultation today!