Data center building regulations in Europe point to sustainability goals
Blogs and Articles
Eric Boonstra, VP & GM of Iron Mountain Data Centers Western Europe explores how Amsterdam's data center industry is working toward a more sustainable future. Explore sustainability goals in the European data center market.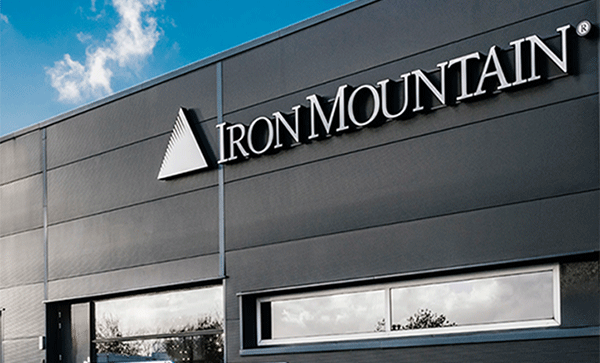 Eric Boonstra, VP & GM of Iron Mountain Data Centers Western Europe explores how Amsterdam's data center industry is working toward a more sustainable future. Explore sustainability goals in the European data center market.
Sometimes challenges can lead to unexpected benefits. That was the case recently in the data center industry here in Amsterdam.
In June 2019, Amsterdam and Haarlemmermeer in the Netherlands announced that no new data centers would be approved until 2020. Existing data center projects could continue construction, but all new permits were paused for one year.
Local administrators had seen the Dutch data center industry's rapid growth of 10-15% annually over the past seven years. They felt there was no mechanism to manage the sector's increasing demand for land and power. They were concerned that the industry used many resources, but seemingly employed very few people. They wanted a pause to study the situation.
Working together
The Dutch Data Center Association (DDA) came together to work toward a long-term solution. Along with our colleagues at the DDA, we had many conversations with local politicians and city leaders.
We helped to draft a plan that would steer growth sustainably in our region in the next 10 years. Working together as an industry, we brought about change for the better in our sector and in our city.
Better understanding
One of the first steps in working with our local administrators was to help them better understand how and why data centers operate. As we have seen in the past, there is often misunderstanding about the central role that data centers hold in a vibrant digital economy. In the Netherlands, more than 60% of the GNP and 3.3 million jobs are linked to the digital economy.
The DDA helped to educate city leaders and central government on the ecosystem of the data center industry. When they understood how the data center industry supports the needs of hundreds of other companies who might otherwise have to build their own IT-infrastructure at their local offices or even at home, they gained a new appreciation for the sector's role in the region and the global economy.
They also gained a new understanding of the thousands of jobs that the data center industry supports by providing data center services to their customers.
Customers driving demand
Another key insight that we shared with local leaders was how customers are driving demand. According to the International Energy Agency, global traffic soared almost 40% between February and mid-April 2020, driven by video streaming, remote work, video conferencing, gaming, online shopping and more.
This demand will only continue to grow. A thriving economy must have data center growth to meet this demand.
The future looks bright
After successfully drafting a plan that would sustain data center growth in the Amsterdam Metropolitan Area for the next 10 years, the moratorium was lifted in June 2020. Four campuses have been approved in Haarlemmermeer and another four campuses are set for Amsterdam.
The policy states that new data centers must have a PUE of 1.2. Amsterdam has set a power budget of 67MVA total availability, and Haarlemmermeer has given the sector 750MVA until 2030.
While data center growth in the Amsterdam region slowed in 2020, Amsterdam will soon resume its rapid growth. According to a recent CBRE report, there are 30 prospective projects scheduled in the coming years, and new substations are planned.
European data center industry
What happened in the Netherlands is an example of what is to come in other European markets. Though the situation is not the same everywhere, sustainability is a broader European topic. Data center growth is a given, and more local governments will grapple with how to manage growth and reach their sustainability goals. That's why on January 21 of this year the European Data Centre Association (EUDCA) announced the Climate Neutral Data Center Pact to make data centers climate neutral by 2030. Iron Mountain is one of the signatories.
The FLAP markets will continue to grow at a rapid pace, with investments from the U.S. and Asia into Europe. The reality, though, is that in places like London, Frankfurt and Amsterdam, land and power are scarce. That's why you see data center buildings just outside the cities, in places like Slough, outside of London, for example. Local governments in each of these regions will strive to manage growth.
We'll soon see these same conversations also taking place in other markets like Warsaw, Madrid and Berlin. Each municipality, whether large or small, will need to determine their path for sustainable growth.
Leading sustainability efforts
As an industry, I think it is important to be an active part of that conversation. We have an opportunity to be a leading industry when it comes to sustainability. Governments may force the conversation, but in the end, we benefit from leading sustainability efforts.
At Iron Mountain Data Centers, sustainability has long been a core value. Our data centers are powered by 100% green energy, and we are laser focused on supporting sustainability efforts. We are always asking what more we can do. How can we be more efficient? How can we contribute to the world and communities we serve?
One project that is in the research phase at our Amsterdam facility is a heat reclamation project. We are studying in cooperation with the local government how heat produced by our data centers can be used to heat nearby homes and offices.
Each step we take as a company and as an industry will lead to a more sustainable future, not just for our industry, but for our world. To me, that's the only possible way forward.
Elevate the power of your work
Get a FREE consultation today!