Is there a simple fix for sustainable it reporting
Blogs and Articles
Reporting on data center renewables is still a very uneven playing field, but some firms are pushing ahead to higher levels of sustainability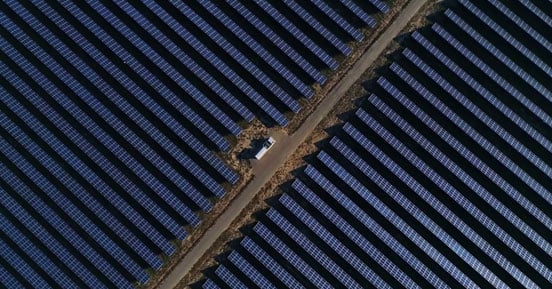 Is there a simple fix for sustainable IT reporting?
Cutting through red tape to make a greener future
All too often, the feel-good factor of reducing a company's carbon footprint is undermined by management and reporting complexities. Sometimes these challenges even mean that targets fail to be met, or sustainability slips down the agenda. As 'tech-celeration' takes off and more and more functions are outsourced to the cloud, there are few more critical areas for environmental improvement than in the power-hungry data center.
But it's not easy. There are internal planning and coordination challenges; for instance, do procurement talk to the CSR team when they make their decisions? Are sustainability targets sufficiently built into the corporate DNA that they are always clearly stated in RFPs? Maybe there are suppliers that can help, but if you don't ask you won't get.
"Amazingly, many otherwise smart businesses find it easier to buy carbon credits from a third party than earn them through their own - or their existing partners - efforts."
Then there are the reporting complexities. Whose responsibility is it to report the outsourced emissions – the enterprise that runs the services, say in a shared tenancy environment, or the supplier? And, if there are emission reductions to be made, who benefits from them when it comes to reporting? Amazingly, many otherwise smart businesses find it easier to buy carbon credits from a third party than earn them through their own - or their existing partners - efforts.
New time-saving solutions
Fortunately, times are changing, and a new generation of simple time-saving solutions are emerging in the colocation sector that can also help green the grid. The first of its kind is Iron Mountain's Green Power Pass (GPP), which uses new cross-industry protocols to deliver simple and reliable Greenhouse Gas (GHG) reduction reporting for enterprises of any size, worldwide.
Two reporting breakthroughs
Until 2019, colocation users wishing to use and report on renewable energy were faced with a formidable barrier. The WRI GHG protocol is the accepted standard for accounting and reporting a company's carbon footprint. But lack of a consistent data center industry practice for reporting direct vs indirect impacts of data center energy use led to concerns about double accounting of GHG reductions. This meant that there was no accepted way for customers to report any benefits.
Barred from counting the GHG reduction benefits of the colocation owner's contracts, the only solution for customers was to purchase separate off-set or REC purchases to "green" their colocation footprint. This added complexity and cost for customers and partners. It also stopped colocation customers from expressing their desire for green energy solutions – a move that would empower colocation owners to aggregate demand and drive market change.
The Future of Internet Power (FoIP), an initiative by the Renewable Energy Buyers Alliance (REBA) recognised this problem and brought together a powerful collection of the biggest colocation customers, suppliers and other stakeholders, including Iron Mountain. This group worked together to build an industry best practice and consensus to solve the problem. Convened by Business for Social Responsibility (BSR) and REBA, the industry and non-profit collaborators published a "best practice" protocol that contained two important breakthroughs:
Breakthrough one: It recommended that data centre owners define the electricity used for common functions (the Power Usage Efficiency, or PUE) as their scope 2 and define their tenants' IT load as scope 3. Colocation tenants should report the opposite – IT load as their scope 2 and the PUE as their scope 3. In this way, renewable energy could be counted by both parties without any concerns about double counting.
Breakthrough two defined an audited Letter of Attestation to document the electricity supply and provides the customer (and their auditor) with assurance of a solid chain-of-custody and audit trail for the renewable contracts they are making claims against.
Together, these developments are enabling a sea change in the market.
Simply switch to renewables
GPP was made possible by these industry initiatives. And the reason that IMDC was able to lead the field was that IMDC provides 100% renewable energy for all its facilities worldwide, making the implementation extra-simple. "The trick is to do it all in one go and move now, not later," says Kevin Hagen, Vice President ESG Strategy at Iron Mountain. "Half measures are not financially efficient."
GPP opens the door for thousands of companies to have access to renewable energy for their data centre footprint. And it is structured in a way that other data center providers can easily copy and paste. More customer access means more green power demand – and that will lead to a greener grid for everyone.
To find out more about how the GPP solution fixes data center renewables reporting, go to https://www.ironmountain.com/resources/data-sheets-and-brochures/g/green-power-pass-brochure
Elevate the power of your work
Get a FREE consultation today!