Digital pathology on demand
Solution Guides
If process inefficiencies, like access, storage, sharing and retention are holding you back from advancing your journey to digital pathology, Iron Mountain can help.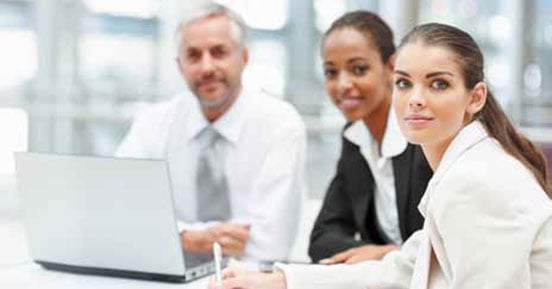 Transform the speed of slide delivery and collaboration

Iron Mountain is offering select clients first access to our Digital Pathology on Demand (DPoD) pilot program, developed in partnership with PathPresenter.
This service delivers faster access to high-quality slide images and eliminates the wait for delivery of physical assets from archival storage. The digital images are stored on secure Iron Mountain storage while the physical slides remain securely stored in the Iron Mountain vaults. With DPoD, you can search, annotate, and share images to facilitate collaboration and archive slide images for future use.
How it works
DPoD improves your lab's ability to collaborate and function efficiently by enabling faster slide retrieval in the form of digital images.
It enables collaboration from anywhere, while maintaining end-to-end security and safeguarding PHI. DPoD solutions give quick and easy access to the requested images.
These digital slides are requisitioned on behalf of a department or individual pathologist(s). They are delivered electronically only to the specified people, saving organizations the time and hassle of physically receiving and routing the slides.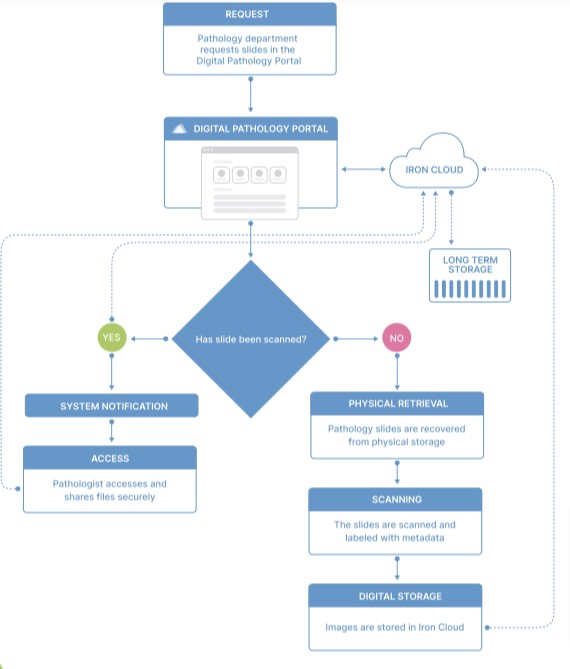 Interested in joining our pilot?
Iron Mountain is offering a select number of current physical pathology storage customers an opportunity to pilot our new Digital Pathology offering.
Pilot customers will receive pathology slide scanning for bulk and on-demand slides for a period of up to 6 months. The customer will access the digitized slides throughout the pilot through a pre-selected digital pathology viewer. The digital images will be stored in secure Iron Cloud storage for a period of 12 months.
The number of slides which will be scanned will not exceed 25,000 during the pilot phase. Additional terms and conditions may apply. Customers wishing for larger scanning can absolutely be accommodated, please contact your sales rep for options outside of the pilot program.
Digital Pathology is more than just improving things for the pathologist, it's for the patients. Behind every slide is a patient we are helping.
- Dr. Zoya Volynskaya
Digital Pathology Expert
Click here to learn more or download the resource below.
Elevate the power of your work
Get a FREE consultation today!