Getting your workplace transformation right for today and tomorrow
Blogs and Articles
The appetite for radical post-pandemic business transformation is strong, but any plans must be handled with care if they're to be successful.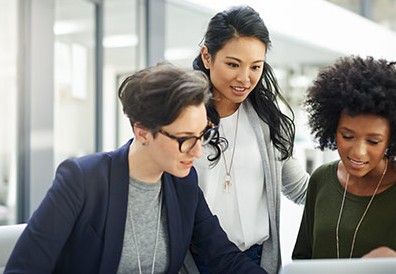 The appetite for radical post-pandemic business transformation is strong, but any plans must be handled with care if they're to be successful.
Big changes over the last few years have fundamentally transformed the way organisations operate. The scale and nature of workplace transformation has shifted, with more emphasis on accommodating all employees regardless of where they work. Most, if not all, agree further change is on the horizon, but this process must be handled correctly, as rushing any workplace transformation, or failing to understand the specific reason for the change, can cause serious and long-lasting issues.
Indeed, hurrying downsizing, remodelling or the rollout of a hybrid work strategy can end up costing more time, money, and efficiency in the long term if all eventualities aren't accounted for, and each stakeholder isn't consulted and engaged up front.
Organisations planning to undergo a workplace transformation in the coming months must fully understand the needs of their workforce, as well as considering elements such as data demands and information security. It's also important to build relationships with experts, rather than going it alone, as this added guidance enables you to deliver on digital transformation projects in the most successful and efficient way possible.
Assessing the scale of the challenge
Making changes to workspace configuration and implementing a hybrid work strategy, are higher priorities for global enterprise, according to research Iron Mountain has conducted with The Economist Impact, the research arm of The Economist. The majority (61.2%) of organisations also say their employee engagement demands significant, much or some improvement. Such changes must come hand-in-hand with digital transformation goals and activities. These are both key pillars in the mission to raise resilience. Indeed, 79.1% of executives surveyed agreed that managing physical work locations was important in fostering long-term resilience, while just over half are changing their approach in order to invest in flexible workspaces that can be adapted to workplace needs post-pandemic.
Despite this widespread enthusiasm for business change and digital transformation, sheer willpower isn't enough to see these ambitions through. Regardless of industry there are several guiding principles that must be followed in order to appreciate the scale and nature of the challenge. These will be unique to each organisation but there are also commonalities such as the desire to reduce costs, increase productivity, and guarantee an improvement in employee wellbeing.
Building a workspace for the future
Although COVID-19 gave rise to a dramatic increase in remote working – which has permeated into enterprise culture now we have learned to live with the impact of the pandemic – some people still yearn to come into the office. Regardless of whether employees are planning to come in five days a week, or once a fortnight, focusing on modernising that physical space is key to raising their morale and productivity. It's more likely than not, therefore, that an office that's been untouched since before the pandemic is not fit for the modern age.
Before organisations begin ripping out desks and filing cabinets, they must first think strategically and – with the guidance of expert consultants – evaluate the needs of their unique workforce. Businesses should take an inventory of all physical and digital environments to ensure their purpose is clear, and eliminate any inefficiencies that exist. Identifying gaps in manual or digital processes, any access needs or security holes, are good first steps.
Although the physical space is important, there's a lot more that goes on behind the scenes that needs to be addressed. Data protection and the way the enterprise safeguards its assets in the age of hybrid work, are paramount. This not only spans personal information the organisation might hold in records and documents, and that workers need to access, but the distribution and management of physical devices like laptops. When undergoing a radical business transformation such as this, success hinges on staying on top of each and every aspect. This can be overwhelming without expert assistance to ensure the process means your business is as resilient as it can possibly be.
It's vital to ensure that key stakeholders, such as corporate real estate, security, records and information management are included in the decision making process. Each brings an important perspective to planning your workplace transformation.By ensuring clear and transparent communication between the relevant parties, you can ensure transformation that suits everyone and best serves the needs of your business.
Starting afresh
Amid the myriad considerations that organisations must take when undergoing any business transformation, leaning on a trusted vendor like Iron Mountain and its Clean Start solution will give them the confidence and assurance to know they are on the right path. An Iron Mountain Clean Start assessment, conducted by a team of experts, can guide enterprises through key risk and opportunity areas of a workplace reconfiguration.
Iron Mountain Clean Start comprises several components including secure storage, secure destruction and digital transformation, with a multi-pronged approach ensuring organisations are covered across the board. Using Clean Start can help you optimise your office footprint, cut costs, clean out physical and digital spaces, and maximise the efficient use of assets and space. Often enough, projects such as a workplace transformation come hand-in-hand with digital transformation projects.
The age of hybrid working means many organisations have seen the sands shift beneath their feet, meaning they need to react at pace and with decisiveness in order to stay competitive. Ensuring any transformation is reinforced with expert guidance at every stage is essential to guaranteeing your agility, flexibility and resilience in the future.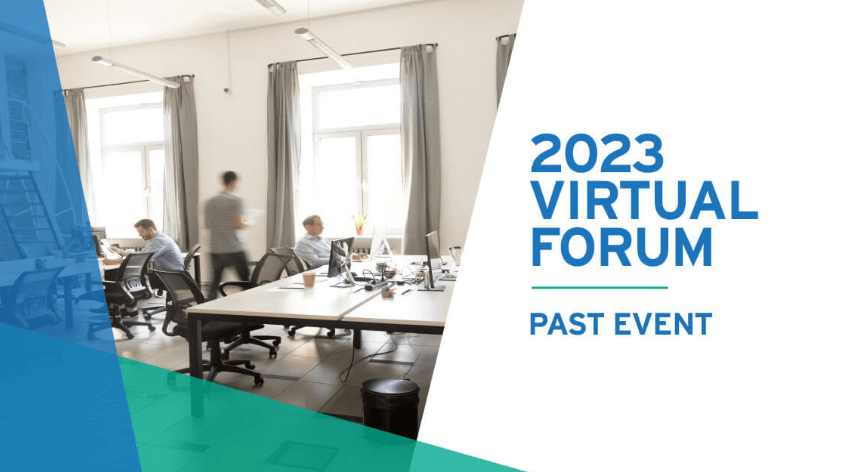 Featured services & solutions
Elevate the power of your work
Get a FREE consultation today!