How we're sharpening our customer focus
Blogs and Articles
More details about our Innovation Team and how it benefits our customers by driving information management to evolve.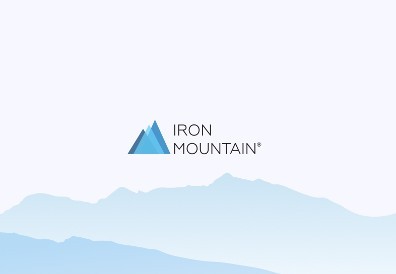 Information management. It doesn't sound cutting edge. However, it's an area that's constantly evolving and it's at the core of everything we do. Without secure, efficient access to information, it's almost impossible to perform everyday work tasks or make informed business decisions.
So, we brought together a group of established experts to form our Innovation Team and challenge the information management status quo. They're staying ahead of new trends and evolving with our customers' ever-changing needs. As the world shifts to an increasingly data-driven and virtual environment, they're energised by a spirit of inclusion and compassion to solve emerging and complex challenges.
To provide more detail about our Innovation Team and how it benefits our customers, we sat down with our Senior Vice President of Innovation, Nicole Reineke.
Information management innovation starts here
Q: Tell us about Iron Mountain's Innovation Team and your mission.
Nicole: Everyone says they want to solve their customers' biggest challenges. But with this growing team of experts, we're developing unique technology solutions to elevate the power of our customers' everyday work. We do this by working collaboratively with teams across our organisation, as well as external business partners whose expertise supplements ours.
Our mission is to champion and accelerate innovation for our customers and internal stakeholders across Iron Mountain. Ultimately, internal innovation also translates to customer value. We're tackling operational constraints and guiding our customers along a path from information management to digital asset management and stewardship. These are essential foundations for our customers' own transformation and growth.
We're also revealing insights about emerging technologies and trends that are likely to affect our customers so they can begin exploring these concepts and prepare for the disruption that new technologies often introduce.
Q: What was the inspiration behind forming this new Innovation Team?
Nicole: With 70+ years in business, we at Iron Mountain have had the privilege of seeing information management from every angle and at every evolutionary stage. It's important to deliver technology-based products and services driven by customer needs—and sometimes it may be a need they haven't yet articulated.
Our innovation stems from a deep desire to solve our customers' needs. We call our process compassion-driven innovation. By design, we are resourced with a unique set of experts in their fields representing research, product strategy, technology, user experience (UX), design, and thought leadership.
How We're Sharpening Our Customer Focus
Bringing minds together from multiple disciplines with varying viewpoints enables us to champion and accelerate truly impactful solutions to everyday problems and growth opportunities for our customers.
While we've been active in the digital space for quite some time, we understand there's so much more we can do. That's why we onboarded these skill sets and particular individuals to implement our compassion-driven innovation methodology. Our rapid learn-and-pivot, research-driven process helps push the innovative technology envelope to bring new solutions to our customers.
What's been particularly exciting for our team is how much innovation and how many partners we've found throughout the company who needed this type of team to help them move their ideas forward. We've had suggestions and inquiries come in from all over the globe and filed patents in the few months the Innovation Team has been in operation.
Focus areas for innovation
Q: What focus areas can we expect to see come from this work?
Nicole: We're guiding our core efforts through our themes, which are digital stewardship, operational efficiency, and new frontiers. Across these themes, we work to elevate the user experience, incorporate sustainability concepts, and uplevel security.
How We're Sharpening Our Customer Focus
We're focused on a wide range of digital-first products and services. We've been researching areas including artificial intelligence/machine learning, robotics and automation, circular economy, tokenisation, cybersecurity, metaverse use cases, Web 3.0 enablers, sustainability, and digital pathology. The team thrives on learning, so the list is long.
We prioritise what goes forward through each stage of a four-stage process that is documented in a book I co-authored titled Compassion-Driven Innovation. The process puts people first to drive to the best results—more innovation with less risk.
Q: Can you share a little more about the team's process?
Nicole: Within the context of our mission and themes, we pinpoint what creates friction for our customers and delays achieving their vision. Our team then storyboards solutions to their problems and we ask them to help us edit the story until it becomes their story of what can be. It's how we assess the business case to devise crawl, walk, and run stages of the solution. This allows us to invest wisely and swiftly deliver customer value.
We don't develop software or services until our research, product strategy, and technology teams match customer needs to solutions. Our product designers and technology team are deeply involved in creating intuitive and streamlined user experiences.
People always ask me how our methodology works. We start by creating organisational learning that then generates intellectual property and enables new go-to-market opportunities. With this, we're able to expand in-market relationships that help Iron Mountain continue to build meaningful and impactful offerings as customer needs and technologies evolve.
Innovators and partnerships
Q: Who, or what teams, are working on innovation projects?
Nicole: We partner across our organisation to pair our expertise with other Mountaineers to help achieve goals they've been wanting to achieve but for which they may have lacked answers. Sometimes people need help figuring out what exactly to do to resolve an issue or expand their customer value. Our Innovation Team's methodology helps them over that hurdle.
We also look to partners outside of Iron Mountain for assistance. If we find that the best product or solution for our customers involves something that's beyond our internal capabilities, we'll find a solid partner to help us get the job done.
We're constantly gathering and evaluating ideas to help find the right owner, either within our team or in another business unit. We're also helping team members to file patents that turn their ideas into more value.
We want to be able to meet our customers in the moment wherever they are in their digital journeys.
Creating customer value by accelerating innovation
Q: Tell us more about how your team is "meeting customers in the moment."
Nicole: We want to progressively create more value for our customers to improve the way they manage their physical and digital assets. Meeting our customers in the moment means listening to their concerns, understanding their ever-changing needs, and being a strategic partner to help solve their business challenges.
Through our research and development processes, we strive to equip them with the best tools to protect, unlock, and extend the value of their work.
For more on how we support our customers' digital initiatives, visit our Digital Transformation hub.
Elevate the power of your work
Get a FREE consultation today!