Rethink how you do business with iron mountain
Solution Guides
As a service provider for 70 years, we continue to evolve alongside you. Together, we're solving a broader range of problems and protecting a broader range of assets. We're collaborating with you to drive workflow improvements across paper, digital and media files. We're automating business processes that allow you to mine your data, so you can uncover new revenue stream opportunities and cost savings.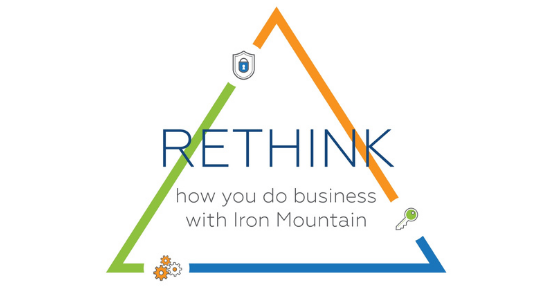 Architecting The Workplace of the Future:
How to ensure you protect the assets that matter most while you unlock, their value and transform your business
At Iron Mountain, we've protected what matters most to our customers for over 70 years. Today, our mission has expanded to support over 225,000 customers around the globe to not only protect records and data, but also unlock value from those assets - regardless of whether it was born on paper, media or digitally.
Now, more than any other time, you need flexible, secure and trusted solutions to adapt to your workforce coverage model. Whether employees are returning to the office, transitioning to a remote workforce model, or perhaps landing somewhere in between with a hybrid approach, you are seeking out strong records and information management and data protection solutions, a means to secure and store those assets, and most importantly the means to bring content from home or the office together - regardless of format type - wherever you do business in the world.
Iron Mountain can help protect the assets that matter most to you; provide you with the keys to unlock automation and workflows, and transform how you do business. Discover how we can help you rethink your business today!
Elevate the power of your work
Get a FREE consultation today!