Are you thinking about your hybrid workplace strategy?
Blogs and Articles
Now that many organisations are considering bringing people back to the office, the question is what does that look like?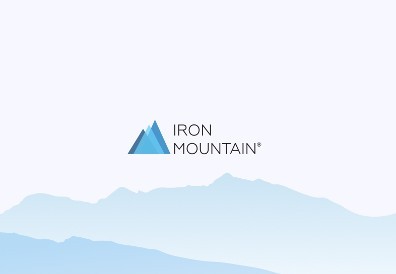 Aurora Cammarata, Corporate Real Estate and Facilities Advisor
Juggling work and childcare. Enduring long commutes. Dealing with inadequate technology. Managing across time zones. It's all part of what was once standard in-office work life. So it's no surprise that many companies began exploring the option to allow their employees to work from anywhere (even before the pandemic). It's all part of the growing push to improve work-life balance.
For the past few years, more people have been working in remote settings. Now that many organisations are considering bringing people back to the office, the question is…
What will that really look like?
It all depends on what your organisation's business needs are, what your employees want, and where those two areas intersect. Finding this sweet spot is where I believe organisations will have the most success in creating a hybrid workplace strategy that works for most.
Now, I'm not here to tell you whether your team should be 100% back in the office, fully remote, or a hybrid of both, but I will say what I know for sure—there isn't a one-size-fits-all approach.
The big work bang—what kickstarted organisational change
In many ways, the global pandemic served as the big bang needed to jumpstart legacy mindsets. Executives had to shift from managing an office full of people to a screen full of faces. Routine workplace interactions stopped and were replaced with instant messaging.
Everyday processes have inevitably changed over the past few years, so your hybrid workplace strategy should reflect what works well for your organisation now—not what worked for it then.
The desire to "get back to normal"
Executives' first instinct for setting a hybrid workplace strategy may be for everyone to be back in the office. I've heard this from several organisations who believe it's the only way for employees to achieve great work, inspire innovation, and build a strong company culture. This "get back to normal" mentality being tied to only 100% in-person attendance is understandable (after all, it's pretty much the only thing people have ever known up until 2020).
However, employees have been both resilient and productive in non-traditional work settings, so it's time to rethink what success looks like for your organisation. Once you evaluate what that means for your company, then you can determine what kinds of management, technology, processes, and facilities are needed for your employees to achieve that next level of professional success.
Don't assume that having everyone back in the office full time will automatically result in stronger performance or better ideas. We've seen innovation and collaboration of all kinds in the past few years. So, it's important to examine our expectations as employers versus the reality of what may happen.
Employer expectation vs. Reality
It's not really about free lunch or a new coffee bar. Employees want support in different ways to be productive, safe, and successful wherever they work. The office should not only provide spaces to collaborate but also provide quiet areas for heads down work. This is no different today than what was requested by most employees a few years back. What is different now is that employees want to have choice and flexibility to be productive either in the office, at home, or somewhere else. Given the available tools to work from anywhere, you can possibly mitigate a long commute, the cost of daycare or petcare, work during off hours, etc.—all of which truly contributes to work-life balance. And if contributing to that balance creates value for your employees, will that also create measurable value for your organisation?
If having a great company culture along with better innovation and seamless collaboration is what's driving your hybrid workplace strategy, arm your employees with the tools to execute on that vision.
How can you foster great company culture to benefit the changed workplace?
As an employer, you may expect that having everyone in the office full time will help boost morale and culture. But many employees may feel that coming in once a week for team meetings or twice a month is enough to develop those relationships with their teammates. Try a variety of approaches to in-office scheduling.
How can your hybrid workplace strategy foster workplace innovation?
Innovation can spark at any time from any place. Solving problems and finding new ways to approach something can be done from anywhere. You may want that innovation to strike within the four walls of your office space, but employees may feel more inspired when they're out taking a walk. Ask your employees where and when they feel most inspired.
How can you help your team collaborate when not physically together five days a week?
Working together undoubtedly results in better problem-solving and innovation. It's through this collaboration that employees can feed off one another to build great ideas. You may believe it's only possible to have great collaboration inside the office. However, your employees may have already adapted to technology and tools that allow them to work together as though they're in the same room. Technology can level the playing field to bring people together from all locations and all abilities.
It's not about what was and how to get back to that. It's not us versus them or business versus employees. It's about learning from the last two years and figuring out how to move forward together.
Finding the middle ground
Finding common ground where operational needs and employee preferences meet is paramount for hybrid workplace strategy success.
By including employees in the conversation, you can better understand if they need to be in the office full time, part time, or not at all. When planning your hybrid workplace strategy, consider the following questions to discern employee needs:
Do they need a better office environment?
Can the work culture be improved (if so how)?
Does the technology need an upgrade?
Is better management required?
Should the rules of engagement change?
How can past workflows and processes be improved?
No matter where managers or employees sit, if these questions are not routinely asked and answered, your teams won't have what they need to succeed.
Your hybrid workplace supply list
Work styles have changed and so should your work environment. If the office looks like a time capsule when employees come in to collaborate, or if they've only come in to sit in meetings for eight hours, it may be a turn off.
Here's our list of value-adds to consider as you rethink the workspace:
Flexible scheduling options
Secure software to support work from anywhere
Access to tools and technology that support collaboration from anywhere
Opportunities to build team rapport and brainstorm new ideas
Quiet spaces to focus and group spaces for collaboration
Inspirational, organised offices where people want to work
The future of work may look different than it once did, and that's okay. To fit the needs of how employees work and businesses function, now is the time to reassess and revamp the office.
Employees want to be part of an organisation that helps them do their best work from wherever they choose to do it. They're watching closely to see which companies are paying attention to their evolving work-life needs. How will your team handle its hybrid workplace strategy?
To take the first step towards putting two-plus years of workplace learnings into action, check out Iron Mountain Clean Start.
Featured services & solutions
Elevate the power of your work
Get a FREE consultation today!