Optimising the future workspace
Blogs and Articles
Explore the ways that SMBs can be more resilient and efficient.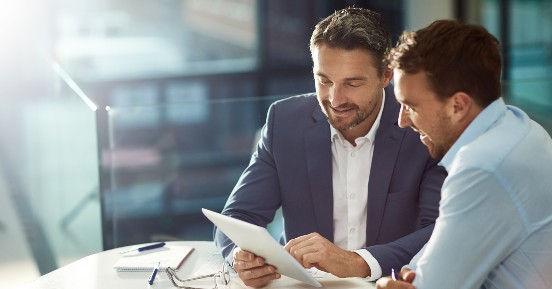 Records and information management is complex. It can be even more daunting when your business hasn't been able to follow usual routines for an extended period of time.
The last few years hit small and medium sized businesses (SMBs) particularly hard. Because SMBs have experienced significantly more disruption compared to large enterprises, many are consolidating offices, accommodating new hybrid work situations, rethinking records management, and learning to do more with less.
Fortunately, SMB owners are nimble when it comes to enduring change and making strategic decisions. They continually look to optimise resources, using their personnel, technology, real estate, and assets as thoughtfully and economically as possible.
No matter what the future brings, here are a few ways your business can become more resilient and efficient moving forward.
Reevaluate your space
Real estate is one of the biggest costs for any business. And with many organisations choosing a remote or hybrid work structure for the foreseeable future, now is a good time to revisit your workspace needs. However, you can't just simply move your current office assets into a space that's half the size and expect the business to function just as well.
You may not have as many people coming into the office on a daily basis as you did a few years ago. Consider saving space by staggering hybrid work schedules to provide flexible desk-sharing options.
Many organisations are looking to add more conference rooms because people are coming back to the office for meetings, not to sit at their desks and work alone. Companies need conference rooms with improved video conference capabilities so that in-office groups and offsite employees can meet productively as a group. In addition to conference rooms, you may also want to reevaluate file or server rooms for added huddle rooms or collaboration zones where employees can brainstorm and get creative.
Declutter and discard
Over time, you've probably accumulated assets that aren't necessary to keep onsite or that you haven't needed these past few years. These include everything from excess office furniture and supplies to old IT equipment, seasonal items, and records that can be safely digitised, destroyed, or sent to offsite storage.
Now is a good time to take stock of what you really need to have on hand. Services like Iron Mountain Clean Start® can help you conduct a thorough assessment and recommend space-saving strategies, such as:
Remarketing, recycling, or securely destroying unused IT assets that have been thoroughly scrubbed
Donating furniture and equipment for a possible tax benefit
Destroying, digitising, or committing paper records to low-cost offsite storage, taking into account recommended records retention schedules and need for access
56%

of leaders are interested in creating more flexible spaces compared to 30% in 2019. By repurposing low-traffic areas like file storage, server rooms, and mailrooms, your team can add more valued space to meet changing needs.

IDG research: Rethinking the office space: Modern workplace transformation priorities
REIMAGINE YOUR WORK
Take the opportunity to revisit how you're investing in and using digital technologies to make work more efficient. Converting paper-intensive processes to automated workflows makes in-person and hybrid employees more productive, while improving responsiveness to suppliers and customers. For this, your team could consider shifting to an electronic document management system and moving paper payments to online alternatives like automated clearinghouses and credit cards.
If your organisation processes a lot of information on paper, consider digitising those documents and incorporating them into automated workflows. To start this process, the first step is to identify which documents to scan and which to destroy. Integrating paper documents into a digital format allows your team to have more instant access thereby significantly reducing touchpoints and making documents instantly available to employees no matter where they're working.
Small and medium businesses today have the opportunity to reimagine the way they work. We can help you get there. With Iron Mountain Clean Start, you can unearth new ideas and shortcut your route to a more efficient, resilient, and digital future.
Featured services & solutions
Elevate the power of your work
Get a FREE consultation today!