Achmea case study: Insurance company digital transformation
Customer Success Stories
Real-life example of how Iron Mountain helped Achmea insurance company to elevate efficiency and customer experience with digital transformation.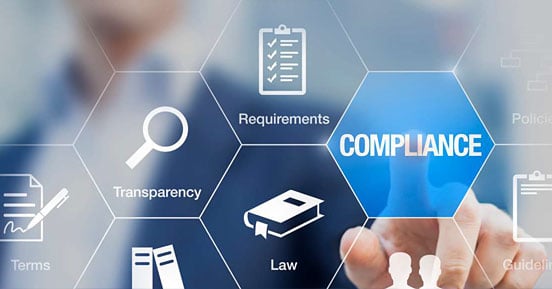 Challenge
Leading insurance provider Achmea wanted to accelerate its transition to digital records, to reflect changes in customer behaviours. Top priorities were to safeguard confidential data in compliance with legal and industry requirements, while reducing a vast physical archive and making information more accessible to customers and staff.
Solution
Record Information Management from Iron Mountain includes transporting, logging and storing Achmea physical archives in a secure offsite facility. Files can be scanned for downloading or ordered online via the Iron Mountain portal for next-day delivery. Image on Demand offers pay-as-you-go scanning for often-used documents.
Results
A strategic partnership with Iron Mountain is supporting Achmea on its digital journey. The insurance company digital transformation resulted in reducing physical archives, cutting costs and increasing efficiency. With information more readily available, Achmea can serve customers more effectively: securely, compliantly and sustainably.
Outsourcing: the best option for physical archives
Ensuring compliance while mitigating risk
Protecting precious assets
As the largest Dutch insurer, Achmea provides 10 million customers with health, life and non-life policies. Dedicated to helping people manage risks for more than 200 years, this rich heritage including past mergers and acquisitions created extensive record archives. With so many file boxes to be classified and stored, Achmea just doesn't have the space or resources to handle the process in-house. That's why the company decided thirty years ago to transfer static archive management to Iron Mountain and for fifteen years now also its dynamic archives.. It's a Herculean task requiring stringent legal and regulatory compliance, especially information security. Document destruction brings other complexities. For example, legal documents must be retained for seven years after the last policy beneficiary's demise, which is why the digital transformation of this insurance company was not an easy task.
A smooth operation
Paper files are collected from Achmea offices, logged and barcoded for tracking, then stored in a secure Iron Mountain facility. Achmea orders file retrieval on the Iron Mountain portal, for next-day delivery. On arrival, the in-house team scans and makes digital files available to the requestor. The pensions department also uses the Image on Demand service, where Iron Mountain scans and makes requested documents available for download.
Now, however, customer interactions are changing. Mobile apps, social media and the company's website are slowly replacing telephone and paper-based communications. This generates different data from images to recorded messages, which all must be archived.
Elevate the power of your work
Get a FREE consultation today!