Iron Mountain® Workflow Automation
Customer Success Stories
Iron Mountain® Workflow Automation replaces email-centric tasks with manageable, secure digital processes.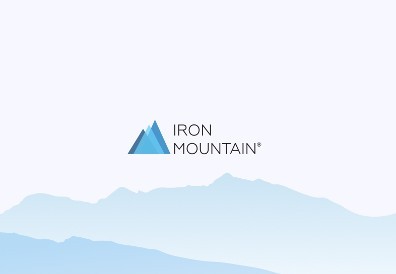 Iron Mountain® Workflow Automation™ replaces email-centric tasks with manageable, secure digital processes
Despite coherent digital strategies elsewhere, when it comes to repetitive tasks and processes many organisations still default to email management. All of which is hidden and resource-heavy with loopholes that can't be tracked, reported on, or audited. Although users may not be aware of it, such archaic unsupervised activity can threaten the company's adherence to external regulation while negatively impacting productivity and customer experience.
Assure Data Security And Compliance
In this use case, the customer, a well-established bank in Central Europe, was already using Iron Mountain for records management, digital scanning, and storage of backup tapes and hard drives.

However, it became clear that employees were spending huge amounts of time managing emails from customers and colleagues, with buried information, making it difficult to control complaint and claim handling, travel and event management, and other processes like outputs from board meetings. Inevitably, with no way of centrally monitoring and reporting task status, follow-up actions and deadlines were being missed.

That's where Iron Mountain® Workflow Automation™ came in. Easily extendable, the solution currently covers 22 workflows, 29 document types and 660 metadata indexes.

Now, as email messages are received, they're quickly logged and assigned as tasks within tightly controlled digital workflows. Their owners regularly receive automatic reminders and can enter e-signatures if required. Importantly, the solution is also able to satisfy the bank's strict requirements for high data security and compliance.
Typical achievable performance improvements1
30% time saving
Faster, simpler compliance
30% improvement in response time
Better visibility of mobile and hybrid workloads
1 Results are illustrations from recent customer engagements.
How Workflow Automation works
Iron Mountain Workflow Automation allows management to define processes that must be followed and automate the routing of documents to those needing to act or respond, regardless of their location or choice of mobile device.

A task or process can be initiated automatically by importing an email message using drag and drop tools, or manually by creating a ticket directly in the system.

The system then launches the next step of the process and/or allocates tasks for individual users or groups of users. Notifications can be forwarded to specific email addresses, for example to perform a step in the process by a set deadline. If necessary, escalation notices of delays in processes and missing documentation can be automated as can document retrieval needed to support enquiries, audit requests, and pending litigation.
Key benefits
Workflow Automation removes tedious steps, such as creating checklists and searching for missing documents.
Easy integration with Outlook and other applications means the system is suitable for the majority of workplace scenarios.
All data is encrypted at rest and during transmission across a secure network, reducing compliance, security, and privacy risks.
Full audit trail of user changes and activities performed at file and folder level to assure regulatory compliance.
Centralised management visibility with simple dashboard reporting for SLAs, KPIs and task status updates.
One predictable monthly subscription fee, avoiding capital investment and making for simple budgeting.

Elevate the power of your work
Get a FREE consultation today!