Best practices for healthcare: data risk and business resilience
Whitepaper
Iron Mountain research results reveal best practices for healthcare data security and building resilience in hybrid working models.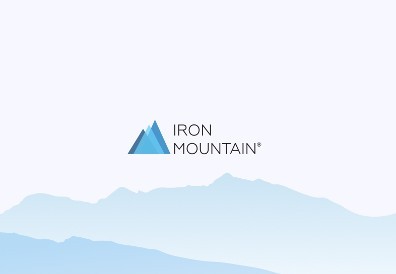 How to drive data protection in healthcare in the face of growing data risks?
Business resilience has always been high up on the agenda of any healthcare organisation. However, the increasing move to digital platforms, growing importance of telehealth and expanding use of medical internet of things (IoT) devices have pushed it higher up on the priority list. Alongside a growing need to serve patients remotely and effectively, healthcare cyber attacks flourish, bringing patient information security and data compliance top of mind.
Many may not realise that a significant threat in terms of data security in healthcare comes from within the organisation, from its employees. That data risk is often unintentional, associated with human behaviour, usually driven by seeking improved efficiency, productivity and better patient care. The recent years and the prompt move to digital whilst dealing with increased volume of data have brought out more 'work-arounds' across all levels of an organisation, simultaneously putting more pressure on the records and information management teams and information security teams to drive awareness about cyber attacks and data compliance policies.
Did you know?
A recent IBM report estimates the average cost of a healthcare data breach at $9.23 million per incident – more than any other industry. 1
1 Survey of 11,000 employees in 10 countries, conducted in September 2021 by One Poll.
Explore tips for mitigating patient information security risk across hybrid teams
We asked 11,000 employees in 10 countries about risks they are willing to take at home and at work. Inspired by our findings, we have developed a simple and actionable guide for healthcare organisations for creating a risk aware culture from the ground-up, which you can download upon filling in the form and start leveraging in your ongoing strategic conversations for building long-term business resilience. Included in the guide are 5 steps to help you identify the right tools to reshape your information management policies, integrate your technology and evolve your processes.
Did you know?
According to our study, almost half (46%) of data managers report experiencing increased data risks as a result of the pandemic. 2
2 Survey of 11,000 employees in 10 countries, conducted in September 2021 by One Poll.
Drive data compliance, wherever your teams are
Having discovered that 25% of respondents of Iron Mountain research have fallen victim of a scam or phishing and only 32% see the value in shredding documents, we have collected some useful tips to help healthcare organisations drive data compliance and minimise the patient information security risk that comes with more disparate teams, higher use of digital solutions and extensive adoption of telehealth.
Those best practices can also come handy when attempting to integrate your technology, which healthcare organisations have been on-boarding extensively over the past few years. Recent increase in adoption of collaboration platforms has also resulted in an influx in unstructured data creation, such as chats, consultation meeting recordings, shared documents etc. Regardless of the format, this data needs to be managed throughout its lifecycle just like any other patient record. Centralising your data compliance and policy management can be a good step to manage complex retention periods.
Manage your data risk and build business resilience
Download our interactive Best Practice Guide for Healthcare Organisations and explore other outcomes from our research, as well as solutions for accounting for human factor in your data risk management.
Elevate the power of your work
Get a FREE consultation today!
You're only as strong as your weakest link
Download your free copy of this interactive Best Practice Guide and explore the results of our research as well as solutions for accounting for human factor in your data risk management.
Want to continue exploring?
Enter your information to access the full content.