CTRL, ALT, REPEAT – Why short-sighted digitisation strategies may see businesses revert to analogue processes
Blogs and Articles
New study suggests COVID-driven digitisation of business processes could be short-lived. Why would an organisation allow this to happen? Read our article.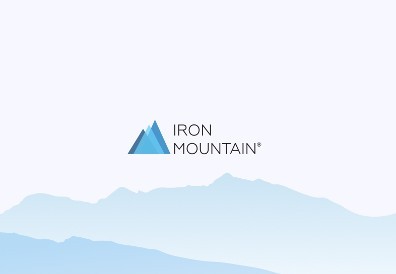 New study suggests COVID-driven digitisation of business processes could be short-lived
Around the world, COVID-19 and the need to enable remote operations has accelerated the digitisation of business processes. But while these technologies have undoubtedly delivered a range of business benefits, new research suggests an 'off-the-shelf, quick fix' approach to transformation may see this progress scrapped as many revert to analogue data access post-pandemic.
Business processes play a critical role in ensuring companies function effectively. Governing the way objectives are achieved, they impact every part of an organisation. However, it is an unfortunate fact that processes in many companies are rife with inefficiency.
Data and knowledge handling provides a good example. From the cost of managing and storing paper-based records, to accessing archive files, legacy processes relating to this vital business function are error-prone, costly and time consuming.
A seismic shift
Digitising business processes is a proven way of optimising operations, and most organisations have transformation plans already in place. But the day-to-day pressures of business mean these initiatives are often considered low priority and delayed as a result.
That was, until COVID-19. Almost overnight, remote operations became critical to business survival. So urgent was the need to transform, that new digital solutions were rolled-out in timescales previously thought impossible.
A backwards step
Surveying 1,000 IT professionals responsible for managing business data in enterprises (250+ employees)*, the findings show that IT support (49%), customer relationship management (36%) and team resource management (34%) were the top processes digitised in response to lockdown. And despite digital solutions only being in place for a relatively short period of time, the research shows respondents are already reaping the rewards:
27% report increased productivity (the most common reported benefit)
20% have experienced time savings
13% have seen data quality increase
12% have been able to cut costs
At a time when businesses face unprecedented disruption, it is clear digital transformation has been invaluable in helping them adapt to a new normal. But moving beyond the initial response, the survey suggests something counterintuitive and rather worrying is happening.
To gain an understanding of how organisations might benefit from new digital tools in the medium- to long-term, respondents were asked about their use post-pandemic. Researchers were surprised to find a staggering 57% fear their company will revert to less efficient, analogue means of accessing data.
The curse of the quick fix
So, why would an organisation allow this to happen? One explanation lies in the incredibly constrained timeframes that COVID-driven transformation took place in.
In the confusion and stress of the early outbreak, business leaders were under huge pressure to make rapid-fire decisions to keep their organisations functioning. Due to the urgent nature of this task, it was inevitable that some would opt for off-the-shelf 'quick fixes', rather than solutions designed for longevity.
Similarly, with leadership working at pace to COVID-proof their operations, it is highly likely some of this decision-making took place in silo. By failing to consider the broader impact across business units, these organisations will find a lack of integration means solutions fail to meet their fundamental business needs.
From response to recovery
Addressing this situation means recognising that digital backtrack is not an option. A recent Gartner report suggests 82% of companies will transition to a part-time remote working model. As a result, it is just not desirable nor practical to even consider a return to paper-based files, analogue process and physical access.
Remaining competitive means critical business processes must adapt and modernise. The coronavirus crisis has wrought an awful toll on our societies and our economies – we must use the experience to ensure we are better prepared for any large-scale disruption in the future.
As we move past the initial response, it is time to take stock and begin the recovery. This means assessing what worked well and where further work may still be required. This could mean new technology, better integration of existing systems or perhaps the introduction of new internal comms and training for staff.
Crucially, ensuring longevity of digital initiatives is very much dependent on selecting the right technology providers. Digitisation can be complex, and every business will have a different transformation journey. It is essential providers are positioned to act as a true partner, providing expert consultancy and support, as opposed to just a vendor selling products.
Digitisation may have accelerated due to a one-off emergency event. But now the barriers to transformation have come down, it is vital we lock it in place to safeguard our recovery for the long-term.
*Iron Mountain Business Process Survey: August 2020, Censuswide - 1000 respondents responsible for data management aged 20+ in companies with more than 250 employees in UK, Germany, France, Spain and the Netherlands.
Elevate the power of your work
Get a FREE consultation today!