Iron Mountain Digital Mailroom solution
Solution Guides
You are likely all too familiar with the challenges that working with paper-based information presents to the efficiency of your employees and to the information security, privacy, and compliance requirements of your organization.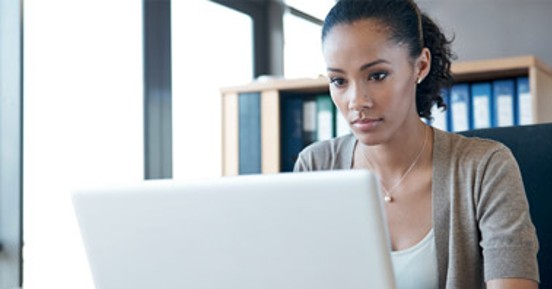 CHALLENGE
Leaders like you have been trying to remove, or at least reduce, paper-based information from business processes. But it's impossible to remove paper from your workplace when paper-based mail keeps coming and continues to be a core part of your operational processes. Access to paper-based mail is an even bigger challenge when you have a distributed workforce that needs secure timely access to their mail regardless of their location.
Traditional mailrooms rely on manual systems and processes that are labor intensive and prone to human error. As organisations consider downsizing and/or optimising real estate space, they need to streamline operations and connect data across business silos. Iron Mountain can help.
SOLUTION
Iron Mountain® Digital Mailroom solution is a software-as-a-service (SaaS) offering that enables you to enhance operational efficiency by digitising physical mail to provide secure access and retrieval for your employees, automating document-centric processes, and connecting your data across platforms. Our end-to-end solution provides an auditable chain of custody across physical and digital documents.
Once your mail is digitised, it is auto-routed to the intended recipient through workflows built using key data. You control who can store, search, and access it in a secure repository. Dashboards provide insights into your operational efficiency. Integration options into common business systems allow you to connect data across platforms and feed into downstream processes. After digitisation, you have options for paper mail disposition, including returning the mail to you, storing, and/or securely shredding.
HOW DOES IT WORK?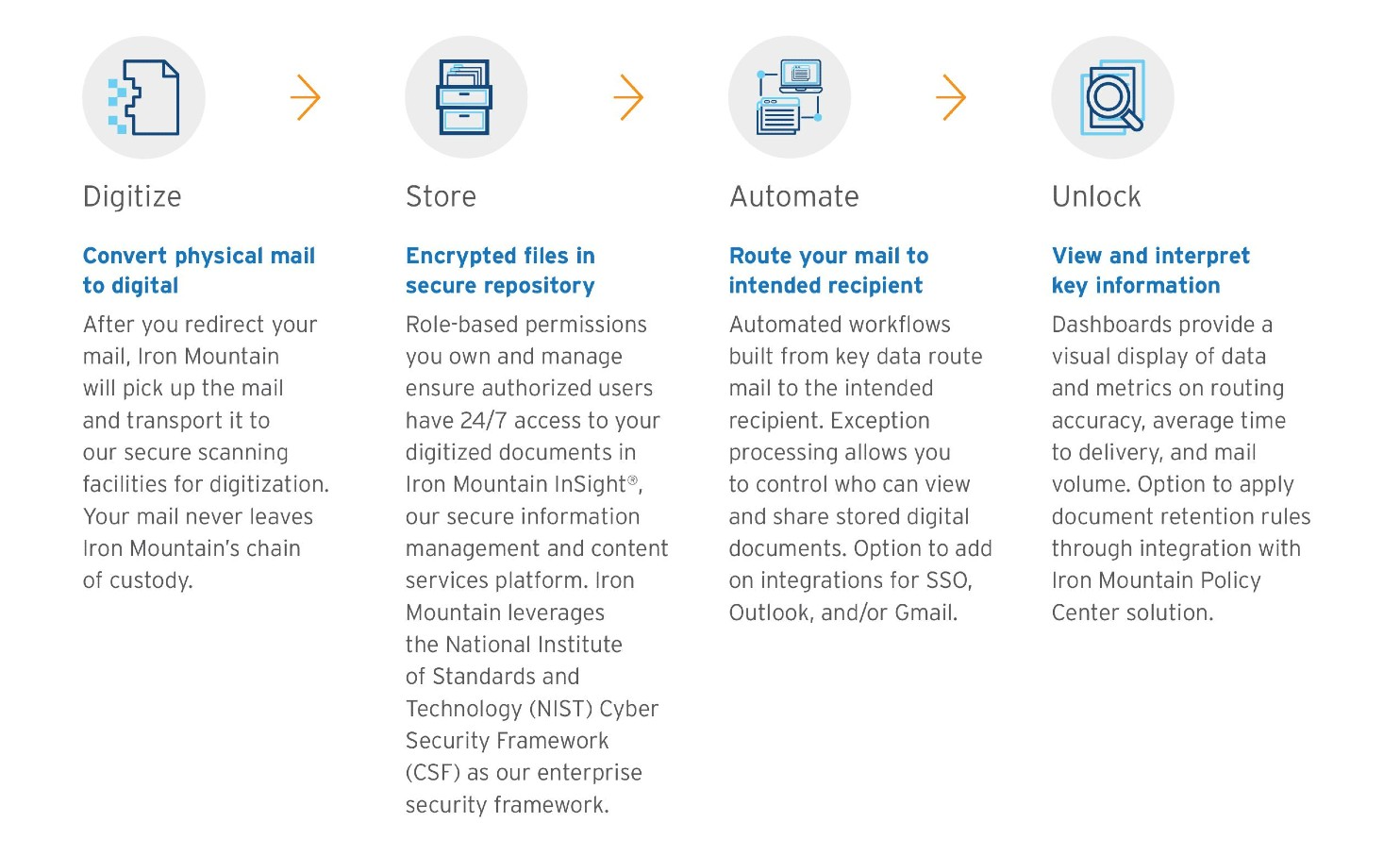 WHAT YOU GAIN
SECURE ACCESS AND RECEIPT of digitised mail in a secure repository anytime, anywhere.
AUTOMATION AND COLLABORATION of document-centric processes.
FULL TRACEABILITY of mail, from initial pickup to receipt by the intended recipient.
OPERATIONAL INSIGHTS from visual dashboards simplify decision making.
DATA CONNECTION ACROSS PLATFORMS and business silos drives efficiency in your organisation.
Elevate the power of your work
Get a FREE consultation today!