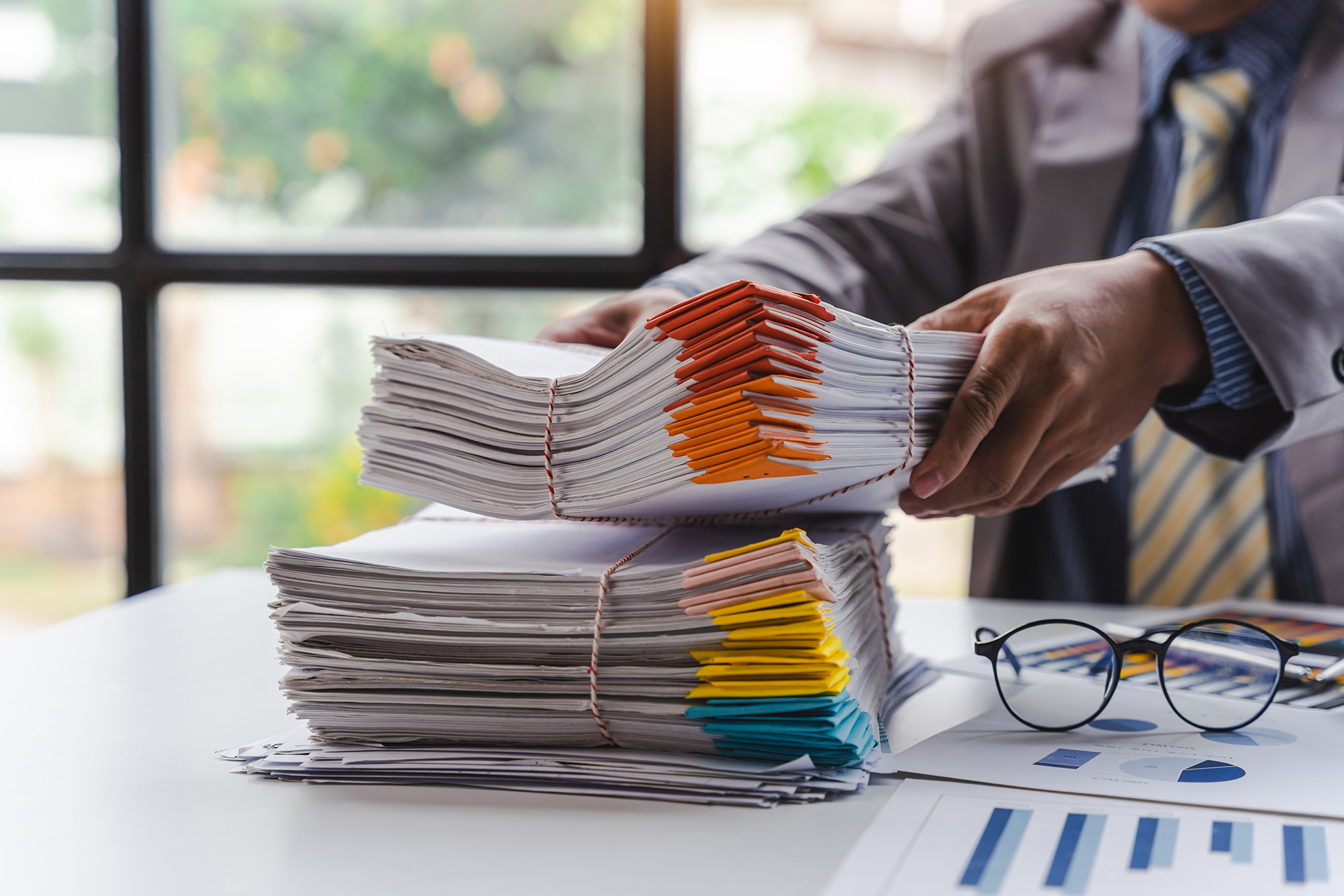 Digital business
Intelligent document processing and workflow automation
Digitise | Store | Automate | Unlock
Transformation solutions to secure and unlock value from your data
The data that runs your organisation is growing exponentially in a variety of formats - and quickly becoming more complex to manage and act upon.
Iron Mountain is an industry leader in helping you bridge the gap between physical and digital information. We help automate your document-centric processes and put your data to work so you can make informed business decisions. Whether digitising physical documents or centralising already digitised content and rich media, we bring it all together for you.
Explore below to learn more about Iron Mountain InSight®, our information management and content services platform, supporting a suite of software as a service (SaaS) solutions designed to drive efficiencies in your organisation's most common processes and address industry-specific challenges.
Platform capabilities
Iron Mountain InSight is a global information management and content services platform designed to help manage and add structure to your organisation's unstructured content, such as documents, audio, videos, and photos. The platform leverages intelligent document processing technology to aggregate and connect physical and digital information, extracting key metadata out of documents and automating document-centric workflows to help you get to relevant information faster.
Click on the boxes below to learn about key capabilities.
Security and compliance
We take security seriously. That's why 95% of Fortune 1000 companies trust Iron Mountain with their critical and sensitive records. We have been securing sensitive data for 70+ years and provide services across a wide range of industries in more than 60 countries.
You can rest easy knowing that your information is safe in our end-to-end solution—from working with you on logistics for digitising your documents at our scanning centers to auto-routing your digital information to the intended recipient and disposing of your paper documents in the manner you request (securely storing, shredding, or returning it to you).
InSight leverages the National Institute of Standards and Technology (NIST) Cyber Security Framework (CSF) as its enterprise security framework and complies with industry standards, including (but not limited to):
HIPAA*
FedRAMP/FISMA*
GDPR
Soc 2 Type II
ISO27001
*available through Professional Services
Frequently asked questions
Browse these frequently asked questions and contact us if you'd like to ask your own.
Who can access my documents?

Iron Mountain's Implementation team meets with your organisation to learn how your organisation wishes to handle documents: by department, floor, individual, etc.

Iron Mountain then sets up your users, user groups and data security rules to ensure that the proper people have access to your information. Post implementation, your administrator users will be able to update your user groups and maintain users.
How does Iron Mountain ensure that only the right users access information?

Data security is paramount to any organisation, and Iron Mountain makes this easy with metadata-based security capabilities. Metadata security rules can be set up by your administrator and assigned to users either at the individual or user group level. This ensures that users are only accessing the information that they should.
Can I use InSight for my documents that have been previously digitised?

Yes, you can easily ingest your digital documents and add index data to help centralise your information.

Ingestion from the following repositories is also supported:

Iron Mountain Connect via Image on Demand (IOD)
Amazon® Web Services (AWS)
Google Cloud
Enterprise Content Management (ECM, including but not limited to SharePoint, Alfresco, and OpenText)
Google Drive
Dropbox
Network File Systems (NFS)

…as well as data from tapes, photos, audio, and videos.
What happens to our physical documents that are digitised by Iron Mountain?

You're able to select from several disposition options for your physical documents:

Your physical documents can be returned to you
Your physical documents can be stored in an Iron Mountain record center
Your physical can be securely shredded
Are these SaaS solutions scalable?
Is my data recoverable in the event of a disaster?
Is my data recoverable in the event of a disaster?
We make it easy to get started.