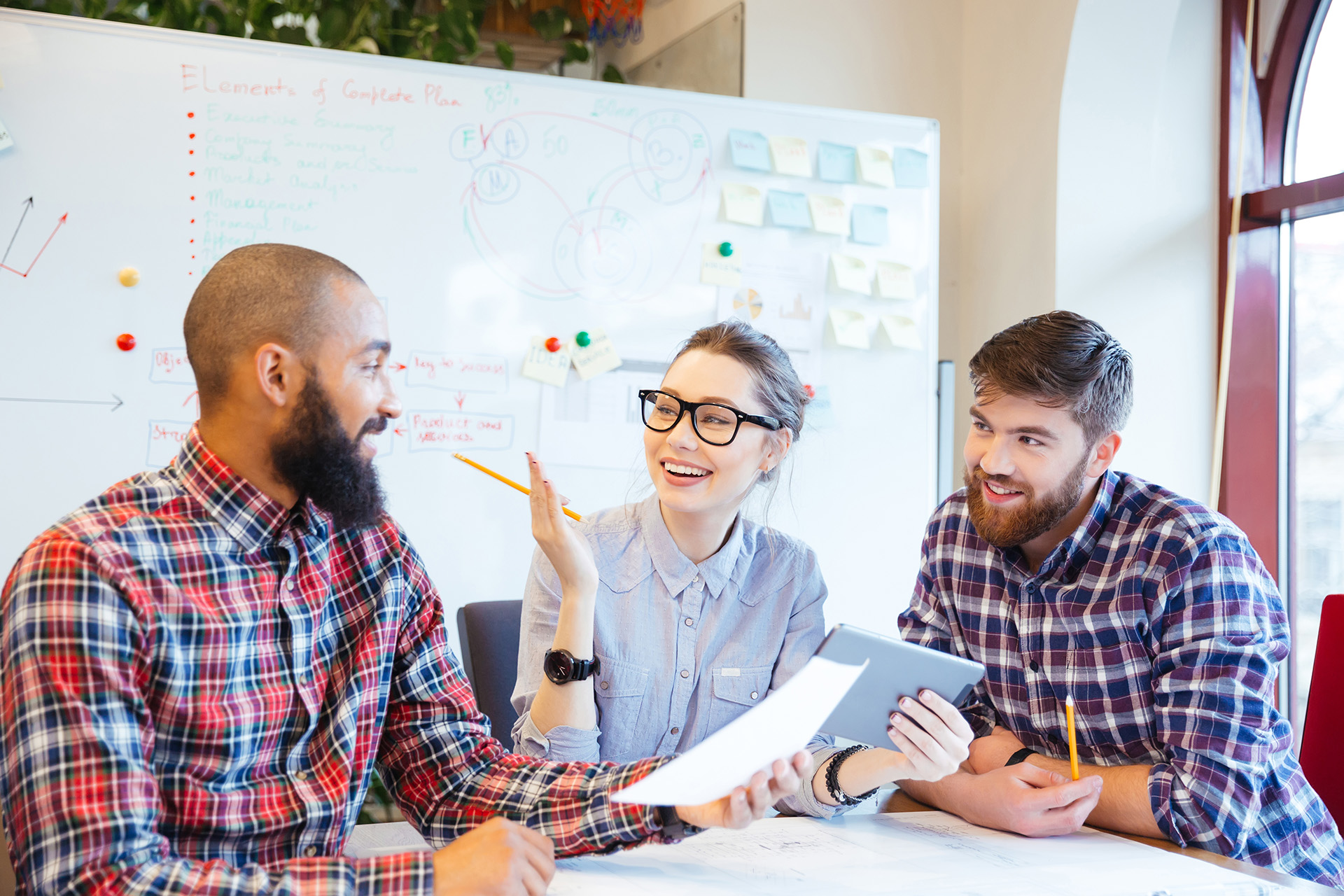 Small business solutions
Recover your unproductive office space and increase your document security.
Get a free consultation
Your go-to solution for small business information lifecycle management
You create confidential information every day. We focus on safeguarding that information.
Thousands of small businesses, just like yours, rely on their local Iron Mountain location to protect what matters.
Get a Free Quote
Providing powerful small business solutions to keep you at the top of your game
How do I get documents from paper to digital?
Some small businesses need daily access to 100% of the physical documents stored onsite. But do you? If you're looking to incorporate document scanning and digital storage solutions into your information management process, we can help.
With Iron Mountain's document scanning services, you can move more of your physical documents and files offsite while sharing important (digitised) information quickly throughout your business. It's also easy to request digital scans of documents that you need to access or use frequently through the Iron Mountain Connect™ secure online portal.
How do I safely dispose of my old IT assets?
If your business owns and maintains electronic devices, the day will come when those assets require disposal in a correct—and trackable—way.
Our IT asset tracking capabilities are unparalleled. We can support small and large projects to meet the ongoing ad-hoc IT asset disposition (ITAD) needs for one office, multiple offices, or many offices globally. Here's how it works.
What do I do with all of my records?
If you're looking for ways to reduce your awareness gap when it comes to compliance regulations, you might be surprised to learn how an efficient records management system can make all the difference.
Here are three tips for DIY digital and paper storage and records management for small businesses.
What if I don't have a secure shredding solution for my confidential documents?
Who doesn't want peace of mind, visibility, and confidence when it comes to document destruction and shredding
Partner with Iron Mountain for all of your shredding needs. When you leverage our onsite and offsite shredding solutions, you gain the flexibility to tailor information disposal to your business needs.
Frequently asked questions
When it comes to information lifecycle management for your small business, we know that you probably have some questions. We have the answers.
What happens to our physical documents that are digitised by Iron Mountain?

You are able to select from several disposition options for your physical documents:

Your physical documents can be returned to you
Your physical documents can be stored in an Iron Mountain record center
Your physical documents can be securely shredded
When disposing of IT assets, how far do I have to go?

Whichever term you use—decommission, retire, or deactivate—eventually IT hardware reaches the end of its intended lifespan. At that point, secure ITAD becomes the last step in your own IT asset management (ITAM) lifecycle. Here are some key questions to consider when vetting an outside provider for the task of IT asset disposal.
What are the benefits of offsite storage for my small business?

Free up office space. Without piles of boxes and overflowing filing cabinets, your team can use your costly office space for more productive business tasks.
Access a locally powered team. We help establish a fast, convenient, and personalised file management process between you as a small business owner and a dedicated Iron Mountain account manager.
Reduce costs. Offsite document services reduce costs of document storage and labor and administration—helping you lower costs for office space, records retrieval, and transportation.
What if I need my records back?

When you need some (or all) of your records back, retrieval requests can be made through our easy-to-use online account management tool, Iron Mountain Connect™. Standard and rush retrieval services are available for your documents, and we can even scan your records to digitise them for immediate, secure remote access. Simply request the digital file copies you want, and they'll be sent to you within 24 hours.
Why is outsourcing my digitisation a smart choice for me and my small business?

When small businesses try to digitise their workflows and data in-house, it's a massive capital investment that not only places a significant strain on staff, but also results in inefficiencies and errors when staff work outside their areas of expertise. Instead, why not reap these benefits of digitisation outsourcing?
We make it easy to get started.