Records and information management
Secure shredding
Destroy your paper-based records at your commercial location in a safe and compliant way
Secure document destruction
The risk of exposing confidential records can prove costly for your business. Employee records, customer account information and other sensitive data needs to be protected and destroyed securely. To avoid the potential for identity theft, and the costly fines associated with a data breach or exposure of confidential documents, organisations often destroy eligible records.
Companies that specialise in the destruction of information operate in different ways. As such, it is important to consider the method that best suits your business needs.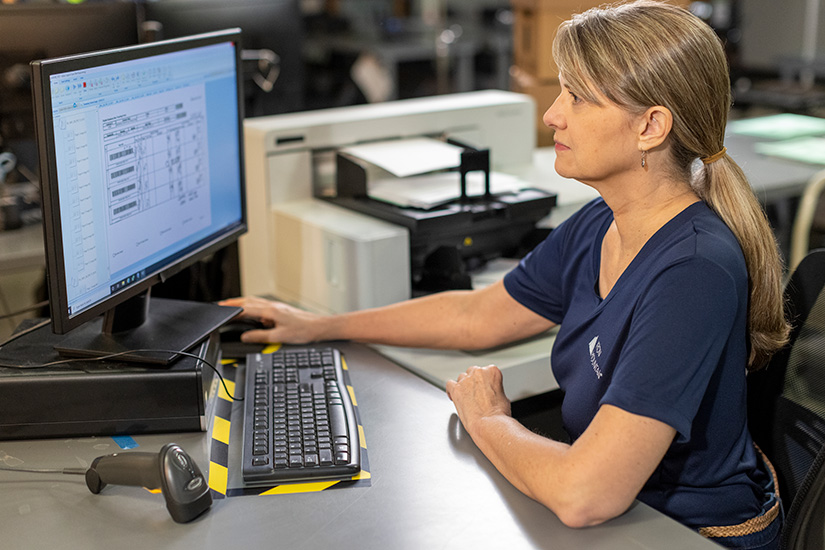 Pick a reliable shredding policy
Regardless of the service you select, document destruction solutions provide safe, efficient solutions for your business. By removing the labour and costs associated with such a monotonous and time-intensive task, you'll free up resources, manpower and space. Whatever your needs and budget — Iron Mountain has a shredding service designed to help save you the time, effort and headache of managing document shredding on your own. Determine if Iron Mountain's document storage service is right for you by talking to one of our Customer Service representatives.
When considering a document destruction solution for your business, there are numerous important factors to consider. Selective shredding vs. shred-all systems:
Why choose a secure shredding service?
A secure document shredding service provides a comprehensive, efficient and environmentally-friendly solution. By outsourcing the destruction of your sensitive information and safeguarding sensitive and confidential information, you're ensuring that your reputation is protected. Iron Mountain's Document shredding services also enable your organisation to save on the storage space and maintenance costs associated with housing paper copies of records that could easily be transferred to digital sources and then subsequently destroyed. By enlisting a secure shredding service, you'll ensure that your business:
Maintains environmentally-friendly practices and reduces waste associated with the disposal of non-vital paper documents and information.
Reduces the costs associated with managing information assets that are no longer useful or necessary to your organisation.
Avoids the penalties, fines, or potential legal action associated with a data breach.
Ensures compliance with industry regulations and standards for information destruction.
We make it easy to get started.