Providing science-backed visibility into our customers' recycling efforts
Blogs and Articles
The Secure Shredding Green Report supplies science-backed, customized information on how recycling supports the environment.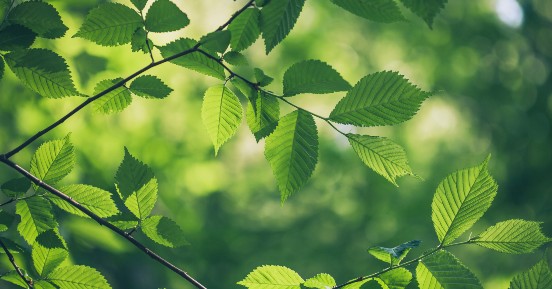 We are pleased to announce the launch of our new Secure Shredding Green Report, which provides tonnage data on paper waste – the total amount of paper a company has shredded and recycled during a designated service period. Many organizations are establishing Environmental, Social, and Governance (ESG) programs and setting ambitious goals to ensure they are operating in sustainable and ethical ways. ESG programs typically include waste-reduction goals – whether it is to increase the percentage of waste that is recycled, divert waste from a landfill, or even to strive for producing zero waste. By leveraging data from the Green Report, Iron Mountain customers can incorporate recycling data into their ESG reporting and apply it to their goals.
How many trees did you save last year?
Giving the findings some practical context, the Report also provides real-world equivalents of each customer's sustainability impact. For example, processing 10 tons of shredding and recycling in a year equals:
Saving 240 trees
Taking 11 gas-powered cars off the road
Putting 120 refrigerators out of service
Eliminating 63 garbage bags of solid waste from landfills
Preserving 380 bathtubs of water
"Since paper is one of the heaviest waste streams, its handling is essential to a customer's overall [environmental impact] results," says Kevin Hagen, Vice President, Environmental Social Governance, for Iron Mountain.
At its core: A very special calculator
The Secure Shredding Green Report incorporates the Paper Calculator, created by the Environmental Paper Network (EPN). This calculator analyzes the full lifecycle of paper from creation to disposal. The publicly available and scientifically sound methodology is trusted by conservation groups and utilized by many organizations.
Seeing the forest through the trees
The endgame of paper conservation is of course preserving the globe's endangered forests. Of the estimated 3 trillion trees worldwide, approximately 15 billion are cut down annually, according to Nature.com. As a result, forests that support fragile ecosystems are being compromised. In the United States, commercial foresting and wildfires dwarf urbanization as the key causes of deforestation.
"If we don't protect our forests, we're not going to reach the climate-protection goals we're setting, voluntary or otherwise," says Kim Porter, Development Coordinator and Project Manager at EPN. "Full-cost carbon accounting ensures that forests are valued as they should be, using the latest climate science."
The Secure Shredding Green Report is part of our organization's commitment to customers' sustainability initiatives. A similar reporting service, the Green Power Pass platform, shows colocation customers how their Iron Mountain–provided energy is renewed. Pass participants receive an annual report to include in their official sustainability reporting.
The Green Power Pass and the Secure Shredding Green Report are two of the many ways we are helping companies report on their ESG goals. Visit ironmountain.com/sustainability for more ways to manage information sustainably.
Elevate the power of your work
Get a FREE consultation today!