Digital transformation in life sciences: Maturity is now a competitive requirement
Blogs and Articles
Standards for digital transformation across the healthcare industry have vaulted forward, and digital transformation in life sciences is no different. For organisations invested in establishing competitive advantages that are sustainable in the long term, now is an ideal time to self-evaluate digital maturity.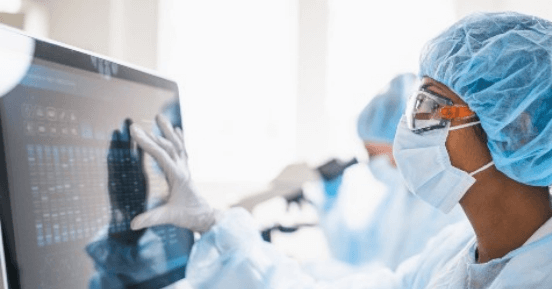 The definition of digital maturity in life science has changed.
Standards for digital transformation across the healthcare industry have vaulted forward, and digital transformation in life sciences is no different. A few years ago, digitised files kept companies ahead of digital trends, but today, the floor of digital transformation starts at leveraging digital technology to explore new ways of doing business, possibly changing the organisations themselves. This might look like anything — such as VR in manufacturing, virtual training, addressing creative duplication in marketing with a centralised content development hub, or even automating employee onboarding with HR bots.
What Digital Maturity Looks Like in the Life Sciences
Digital maturity within an organisation can — and should — be assessed as a foundation for shaping a path forward. Leaders who feel confident in their progress should know that true digital maturity may look different than traditional concepts. This is because maturity is a moving target. As standards have shifted, digital maturity has morphed into more of an unending journey than a destination.
Digital maturity is more than a focus on short-term life science innovation or operational efficiencies. It's a fundamental change that infiltrates the DNA of an organisation. As McKinsey explains, it involves the following.
Reimagining the role technology plays, focusing on user-centred products. This means a tech-forward business strategy with a business-led vision that's pervasive across the organisation — integrating tech management through platform- and product-centric technology organisation and becoming a steward of the user experience.
Reinventing how technology is delivered through agility at scale, with a cloud-first approach and flexible partner ecosystem. Organisations should look to drive agility as a core value, ensuring automated platform thinking and a cloud-first mindset. This means embracing life science engineers and "doers" of what's driving an organisation, and creating a diverse ecosystem of external partners.
Future-proofing the organisation with modular architecture, modern platforms and cyber governance. This manifests as a simplified but flexible and modular architecture that's delivered iteratively, harnessing value from data and AI, and creating world-class cyber governance and privacy.
How to Guide Digital Transformation in Life Sciences
Life science organisations that aspire to course correct to find their path to digital maturity will need to shift their perspective to ensure not only that they begin a journey toward sustainable digital transformation, but that the transformation they seek to implement also permeates the organisation at all levels. This should start with an acknowledgment of digital trends in life sciences to better understand what maturity looks like in a competitive landscape. From there, Deloitte recommends:
Exploring fresh ways of doing business
Exploiting competencies
Driving change at all levels of the organisation (not just leadership)
Creating a culture of adaptability that learns from both successes and failures
Considering creating a CDO (chief digital officer) role, possibly bringing in innovative talent from other industries
Enabling functions to engage with stakeholders (patients physicians, health systems, payers)
How to Avoid Digital Transformation Pitfalls
As you progress on your digital transformation journey, get ahead of and avoid these pitfalls. Some crucial considerations include the following:
plan for exponential data growth - from your infrastructure to your resources, you will need to fundamentally rethink the way you work to keep up with the rapidly changing data demands
proactively manage data retention and disposition to reduce risk and ROT
enhancing policies and workflows to improve controls around information quality, usability and access
plan for data portability across all media and clouds - from tape and other media types to disk or the cloud
tiered storage to optimise data security and contain long term data archiving costs
Life science is a higher-stakes industry than most, meaning you will have to answer questions around whether a digital system can ensure product safety, support security and stay compliant with applicable regulations. You will likely find that these concerns are long-standing internal barriers to change, but acknowledging these risks is the first step to moving past those hurdles, and addressing concerns of stakeholders who may have slowed processes in the past.
Ultimately, your journey into digital transformation for life sciences should result in a new organisation emerging on the other side of your maturity. As you find your new direction, consider working with a partner who understands the journey you're embarking on.
Elevate the power of your work
Get a FREE consultation today!