Resilience: Iron Mountain's point of view
Blogs and Articles
Iron Mountain believes that we all have a role to play in becoming truly resilient organisations.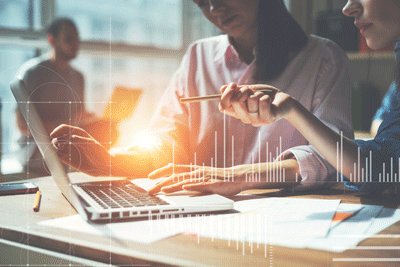 Given the volume and magnitude you may wonder why Iron Mountain, known for protecting what organisations and individuals value most, engaged Economist Impact to do bespoke global research on resilience. Given the volume and magnitude of disruptions to how we live and work—the COVID-19 pandemic, global conflicts, climate crises, and economic instability—our goal was to better understand how we can help our customers withstand and thrive in uncertain circumstances.
Having recently celebrated our 70th anniversary, we know quite a bit about resiliency. As records and information shifted from paper-based to digital, we've evolved to meet your lifecycle management needs for all formats of information, including the media on which it's stored. And as a result of the global pandemic, our ability to provide records in digital format strengthened your resilience by enabling work-from-home employees to provide undisturbed customer experiences and conduct essential operations, such as distributing mail.
The Economist Impact research very clearly shows that organisations that are purposeful about creating a sustained approach to—and investment in—resilience outperform their peers on a number of fronts, including customer satisfaction, employee engagement, and risk mitigation.
Related: Is your organisation as resilient as you think?
They are also better prepared to meet the demands of achieving carbon-neutral sustainability commitments made to investors, shareholders, customers, employees, and regulators. The research shows that 36% of resilient organisations are ahead of their peers in making progress towards their environmental, social, and governance (ESG) goals and commitments, compared to only 21% of less resilient organisations.
"By weaving sustainability into every corner of the organisation, leaders can collaborate better, empower employees, and extend ESG practices to build stronger relationships with customers and partners," says Kevin Hagen, VP ESG Strategy at Iron Mountain. "As a result, ESG efforts are imperative to success and modern resilience."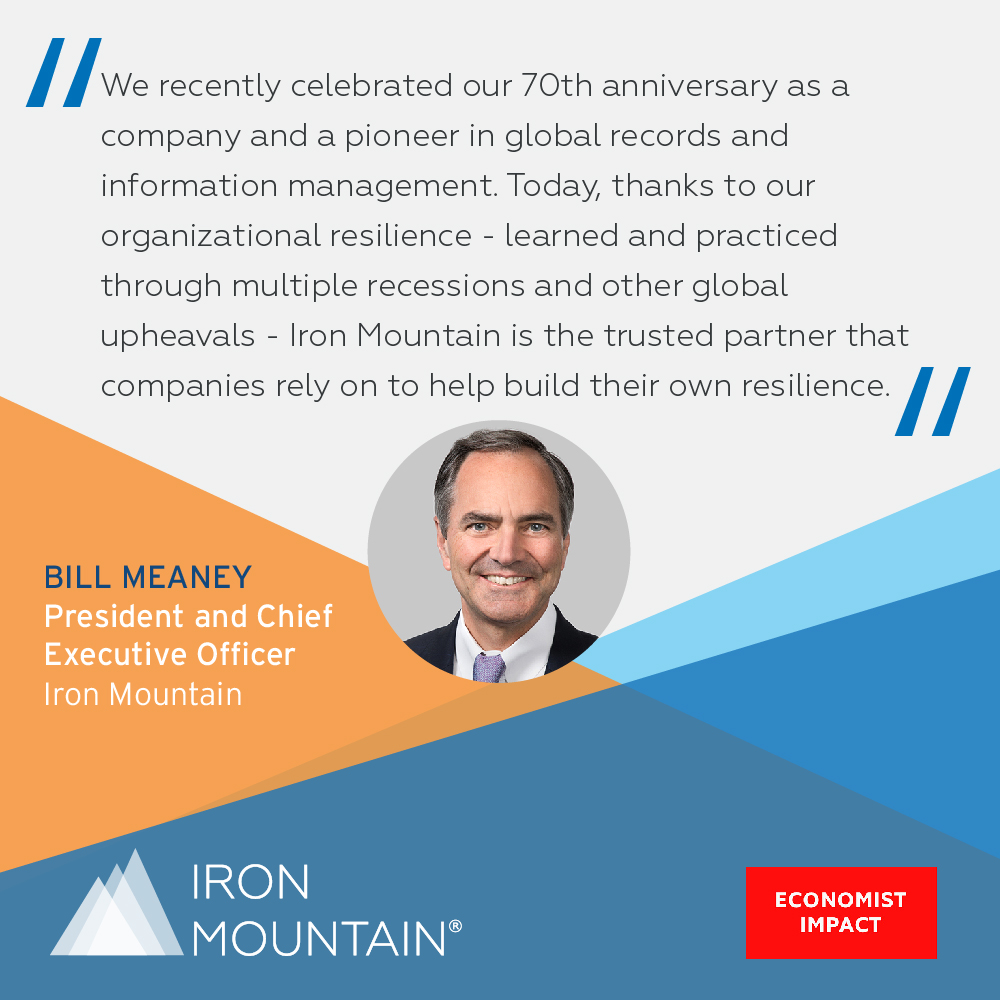 Another key finding is that employee well-being and safety is now the top area of focus for executives, yet 35% of senior executives feel significant or much improvement is required to prioritise employee well-being and safety.
Edward Greene, Chief Human Resources Officer at Iron Mountain asserts that "in creating workforce resilience for the future, businesses must prioritise employee well-being above all else. This requires leaders to truly invest in their workforce through accessible career development programs and a genuine understanding of employee needs and goals. Our employees around the world deserve an empathetic, adaptive, and inclusive approach to charting the future of work."
Iron Mountain believes that we all have a role to play in becoming truly resilient organisations, not just for today but for whatever the future holds. We're here to support your efforts.
For a deeper dive into the Economist Impact research and how you can plan for a more resilient future, explore these resources.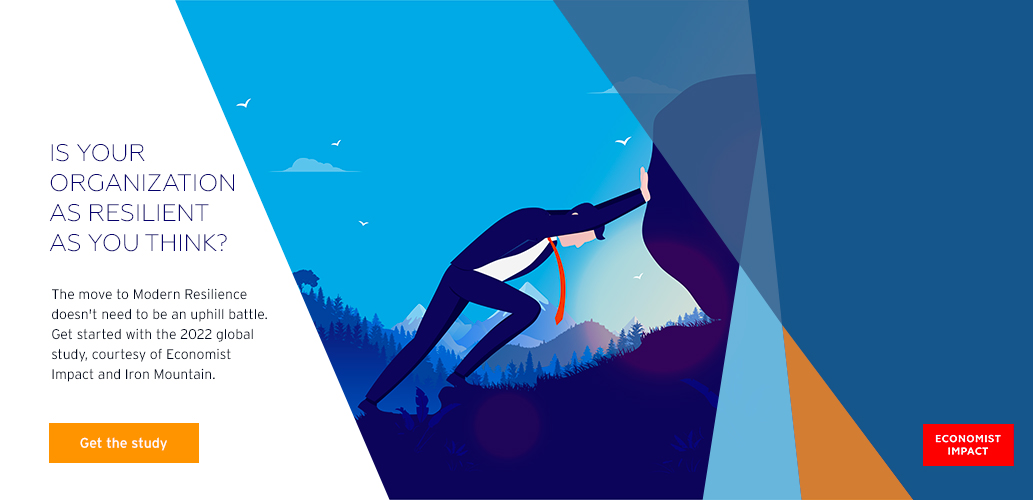 Elevate the power of your work
Get a FREE consultation today!