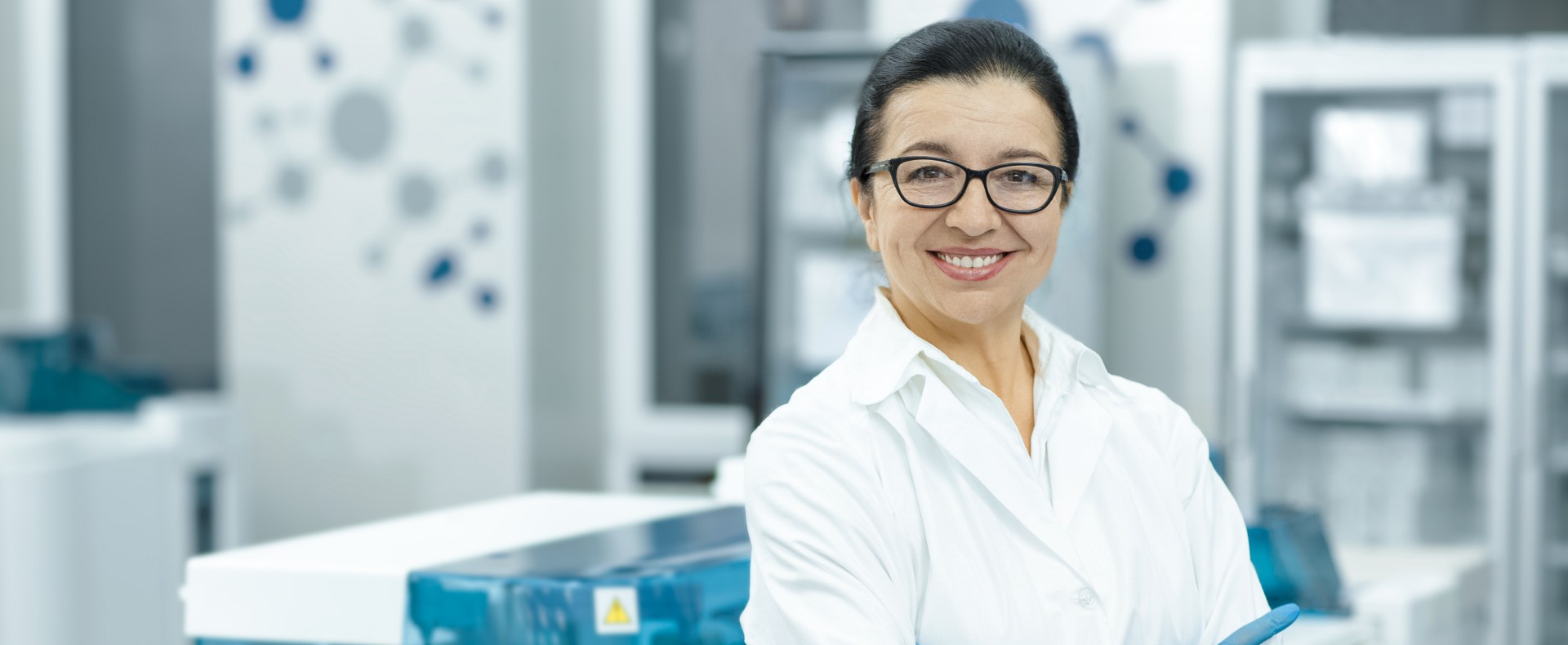 Healthcare
Pathology solutions
Transforming pathology and lab operations
As clinicians become increasingly dependent on lab tests for patient diagnoses, laboratory managers and pathologists need streamlined operations and automated workflows while managing secure long-term slide and image storage.
Iron Mountain provides pathology solutions to help laboratories manage an ever-growing volume of slides and blocks. Our Digital Pathology On Demand (DPOD) solution delivers faster access to high-quality slide images by eliminating the wait for physical slide delivery from archival storage prior to scanning while securing shared images in a scalable managed environment.
With DPOD, you can search, annotate, and share images to facilitate collaboration and archive them for future use. DPOD can facilitate your use of artificial intelligence (AI) for analysis of slide images.
Get in touch
In-house specimen storage: Separating myth from reality
Myth: Cost of storage
Outsourcing storage is more expensive than in-house solutions.
Reality: Most labs aren't able to cite the actual cost of managing specimens in-house—including real estate and resource line items—on their budgets.
Myth: Temperature and humidity control
Temperature and humidity controls are not a priority for ambient specimen storage.
Reality: Our pathology-specific procedures ensure that your slides and blocks remain at temperature during transit to our secure facilities and are placed in storage at College of American Pathologists (CAP)-compliant standards of below 77–80°F (25–27°C).
Myth: Reduced risk of litigation
Labs place a high importance on reducing litigation risk by adequately preserving specimens.
Reality: In-house storage locations can unknowingly become high-risk when storage is fragmented across multiple locations with varied environmental and access controls.
Myth: Staff productivity
In-house storage enhances staff productivity because everything is onsite and easily accessible.
Reality: Our digital pathology solutions replace physical handling of slides, and improves collaboration with rapid retrieval and on-demand, secure access.
Myth: Ease of location and access
Slides and blocks must be stored onsite for quick and easy access.
Reality: Only about 10% of all slides and blocks are recalled at some point. Our digital pathology solutions reduce slide damage or even slide loss due to mishandling.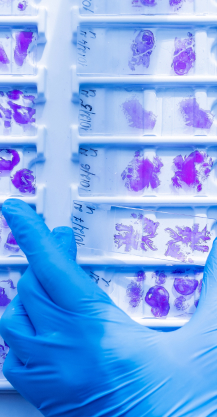 We make it easy to get started.