Demystifying digital transformation – unlock the potential for better customer experience
Whitepaper
Learn more about the final steps on your digital transformation journey - automate and unlock.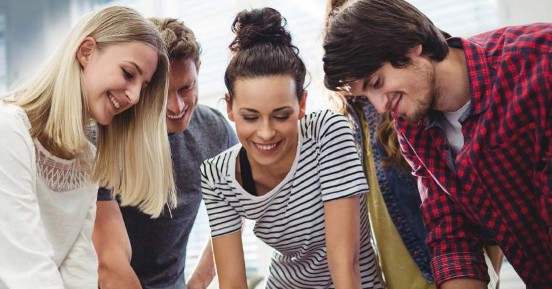 Today, digital transformation is not just a strategic nice-to-have, it's a real-world requirement for companies to continue to compete. There are 5 steps to digital transformation: identify, digitize, store, automate and unlock. In this article we will be focusing on the final elements: "automate" and "unlock".
While digital transformation may seem as straightforward as getting rid of paper-based and manual processes, the transformational value is much deeper than that. Today, digital transformation is about the ability to use information, technology, and people in ways that improve an organization's performance. This is essential for organizations to compete as demands for new digitally-enabled ways of working disrupt every aspect of doing business today; creating new markets and new competitors that were unforeseen just a few years ago.
Smarter Information Management
The success of digital-first innovation and process improvement is found, in essence, by being smarter about how the organization uses information. In other words: If you're not using information, systems, and people intelligently, it's unlikely that you're doing much to improve performance and innovate. But how do you truly transform and begin to move the needle in ways that matter?
That was the subject of a recent three-part interview on AIIM On Air with Cliff Madru, Vice President of Global Solutions for Iron Mountain. We examined a new five-phase digital transformation model from Iron Mountain that is designed to help us step through the best practices toward success. In this discussion, Cliff and I focused on what Iron Mountain calls the Automate and Unlock phases of the model. I began by asking him to tell us how he defines these final elements of the model and what it really means to "automate and unlock."
Learn more about step 1, "identify".
Elevate the power of your work
Get a FREE consultation today!