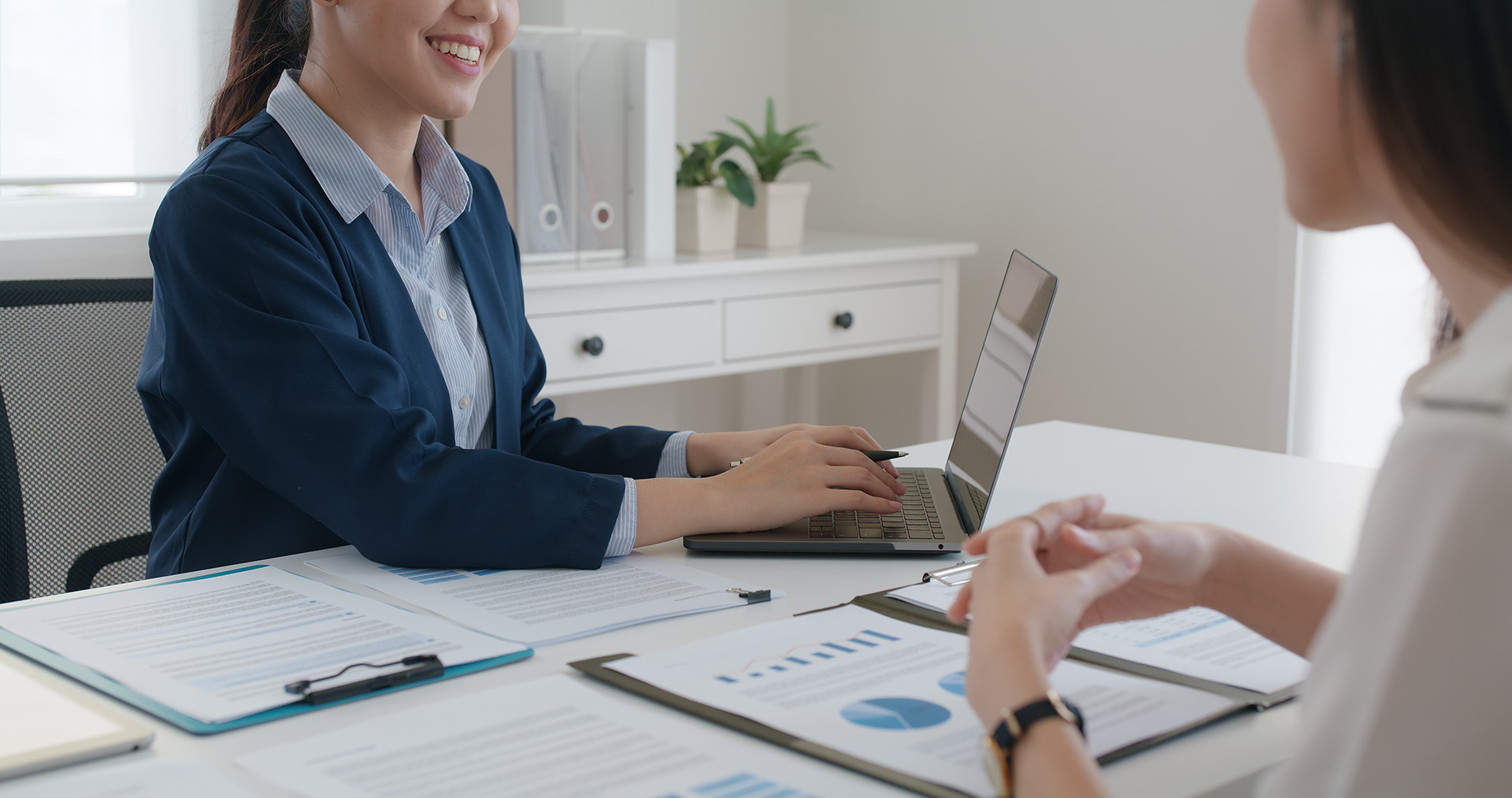 Financial services
Mortgage and loan solutions
Transform your mortgage and loan services with best-in-class solutions that lead to lender profitability
If you're like most modern lenders, you want to enhance customer experience while reducing your company's existing cost structure. At the same time, a tighter regulatory environment requires expanded reporting and controls on your part. The resulting roadmap can be difficult to navigate.
Our proven solutions in the mortgage and loan industry help lenders like you traverse these business challenges—and others that may lie ahead.
Get in touch
We provide the digital and operational solutions needed for an ever-evolving lending workplace
How can I pandemic-proof physical files?
Since the start of the global COVID-19 pandemic, lender business continuity plans remain in flux. Some sites are still (temporarily) shut down, limiting access to physical loan files for remote workers. For onsite employees, implementing proper social distancing measures to reduce health risks also can be difficult with limited office space.
We process physical loan files with ease, providing digital images through our digital mailroom for remote employees working from anywhere to access. Our storage capabilities hold and handle files until "business as usual" loan processing returns.
How can I handle custodial services overload?
With huge overhead costs, resource allocation at a premium, e-notes creating variable physical decline, and unpredictable market conditions, it can be a substantial strain on your business to support the operations of a document custody program.
With our document custody solution, we remove that function from your direct business model. Our value as an outsourcing partner for many top US custodians has been viewed as highly successful by both agency and non-agency organizations. In fact, 5 million compliant initial collateral certifications were issued in 2021 alone, and we manage paid in full releases for more than 6.1 million loans annually. When we provide operational services on behalf of your document custodians, you can focus your resources where it counts while continuing to grow your business.
How do I navigate post-closing chaos?
Mortgage originators face the fluctuation of ever-changing conditions, which are accelerated by everything from expanding borrower expectations and shifting interest rates to new product requirements and regulatory obligations.We know it's a challenge to manage each oncoming wave while trying to run the business at hand.
Iron Mountain has time-tested, post-closing managed service capabilities to digitize, process, and deliver loan files to the next destination. We're all about helping you gain process efficiencies, real-time reporting capabilities, and scalability—all while reducing fixed costs and regulatory risk exposure.
How can I keep up with default document management?
The lending industry is in the midst of a rapid increase in default rates. Managing a large influx of collateral files for imaging, validation, and disposition to an attorney can be difficult with limited access to your office, hardware, and staff while most employees are working remotely.
Let Iron Mountain be your record keeper while default activities are in progress. Our file storage rooms, Image on Demand™ services, and default document management support solutions scale quickly and remain secure until files reach an attorney. With additional services like backfile conversion and day forward digitization, think of us as your own personal processing center.
Can I lower mortgage servicing rights (MSR) transfer costs?
During the purchase or sale of a loan, the buyer or seller must properly organize and process documents to meet contract requirements within a limited timeframe. However, documents requiring processing and movement can be in a physical or electronic format. With limited resources, digitizing large volumes of files and mapping images to taxonomies can seem impossible.
We digitize and organize your image information so you can meet contract requirements within strict timelines. Through our partnership, you can also reduce overall MSR transfer costs.
How can I figure out paid in full processing problems?
One top 10 loan originator worked with a major third-party post-closing firm to obtain necessary documents from the designated custodian. Processing and sending certain documents to the loan originator and the mortgagor followed. But with document processing requests soaring to as many as 45,000 per month, costs also skyrocketed while speed and service levels from the lender's third-party vendor started to decline.
With confidence in our rich industry experience, the loan originator decided to put us in charge of its paid in full process, with Iron Mountain working directly with their custodian to handle the process securely, efficiently, and cost-effectively, end-to-end. The 50% savings was an added bonus.
50–60%

Workload reduction achieved in commercial loan applications by digitally extracting data from thousands of document types and formats

25%

Reduced default rate for technology-based mortgage lenders

23/29

23 of the 29 government-sponsored enterprise (GSE)-sanctioned custodians work with Iron Mountain

2,700

Thousands of insurance carriers utilize our suite of solutions and services
We make it easy to get started.
Frequently asked questions
Are you prepared for change? Iron Mountain has numerous solutions specifically designed to help with the mortgage and loan industry's unique business challenges—and changes.
Contact us
Fill out this form and an Iron Mountain specialist will contact you within one business day.
Get a quote
Support centre
Our Customer Support Centre can help provide you with the quickest answers to your questions.
Get support
Contact customer service
Connect with one of our knowledgeable representatives to address your specific solution needs.
08445 60 70 80