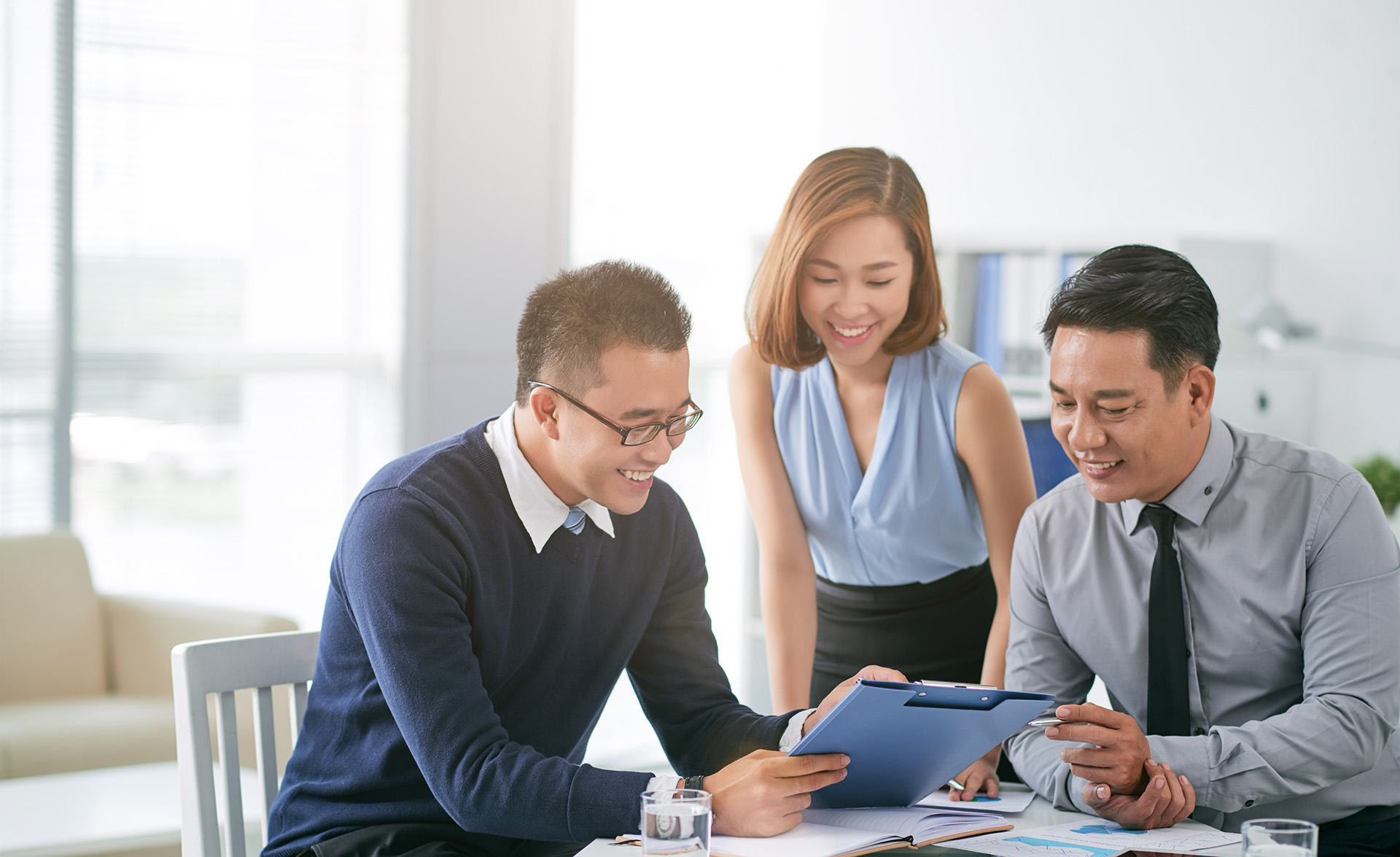 Records and information management
Secure and efficient workplace transformation with Iron Mountain Clean Start®
Transforming your workplace
Workplace transformation begins with Iron Mountain Clean Start®
To stay current and even get ahead of competitors, innovative organisations are adapting the way their workplace operates. From office spaces to work processes, there are many ways to transform your business and improve employee productivity, real estate efficiency, sustainability and overall resilience.
A solution to the challenge of workplace transformation is Iron Mountain Clean Start®, which gives you the ability to work anytime and anywhere, recapture underutilised space, and increase overall employee satisfaction. Today's changing marketplace requires a savvy understanding of your future real estate needs, and we are here to guide you through the process with our workplace transformation services.
Reduce real estate costs and protect valuable assets
Clean Start® has helped clients reduce their real estate footprint, transform their office space, and navigate the shift to hybrid work environments. Because we're a global leader in protecting valuable assets you can have peace of mind that we will securely manage your items through moving locations, storage, destruction and digitisation while ensuring compliance and minimising data breach risks.
We know that a transformation can require some cost expenditure, which is another thing that we are here to help with. Iron Mountain Clean Start® shows you where you can save by digitising workflows and saving storage space.
Partnering with your real estate team for workplace transformation
When embarking on workplace transformation, you'll need support along the way. Our experienced Clean Start® team can support you to achieve your workplace transformation goals no matter what your organisation's needs are. Take advantage of our complimentary onsite or virtual assessment of your existing space and processes, and know that we will work closely with you to build a custom roadmap that prioritises high-valued areas.
90%

A recent

IDG Study

indicated that 90% of organizations are planning on making changes to their workplace within the next 6–12 months.
What does the future of your workplace look like?
After assessing how your organisation creates, stores, and uses information, we'll recommend tools to improve efficiency and support remote work, such as:
Data Security And Compliance Management
1. Assess
Iron Mountain conducts an on-site walk-through of your business and surveys for improvements.
2. Summarise
You'll receive a summary report of proposed improvements to review and discuss with the cross-functional teams.
3. Plan
Together, we'll create a plan to manage and execute on project- or portfolio-wide priorities to help you reduce risk, improve productivity, and enhance sustainability as you transform your workplace.
Connect with a Clean Start expert today
Now that you understand how it works, you can:
Reduce or reconfigure your real estate footprint to improve ROI.
Repurpose space for high-value alternatives or flexible work space.
Improve employee access to physical and digital information, wherever they work.
Standardise file and IT asset management across your portfolio.
Meet industry-specific requirements for security, compliance, and risk-management.
Need to reconfigure, optimise or transform your workplace?
Find out if Clean Start can help.
Learn more about our suite of services
Frequently asked questions
What is workplace transformation?

Workplace transformation is the process of creating or improving office spaces to meet the dynamic needs of organisations and a changing workforce. It is a planned activity often led by real estate and facility management professionals in collaboration with leaders throughout the organisation, as well as by service providers like Iron Mountain.
What drives the need for workplace transformation?

Workplace transformation can be driven by changes to your real estate footprint due to organisation expansion or consolidation, merger or acquisition activity, relocation, office closure, or redesigns of an existing office space.

Company initiatives, such as a shift to hybrid, remote work, or improving resource optimisation, can also require organisations to reevaluate their space. If there is dust on it, figuratively or literally, it may be time for a workplace transformation.
What are the risks of workplace transformation?

Years of normal operations and employee turnover can leave the workplace cluttered and disorganised. Confidential information and assets located in filing cabinets, storage closets, and at employee workstations not only creates risk but can also waste valuable space.

While traditional moving companies and real estate service companies can support office closure projects, most don't have the expertise, trained and vetted employees, or secure chain of custody to correctly handle and manage your organisation's most valuable assets as you make changes to your real estate.
How can workplace transformation support my organization's shift to hybrid work practices?

As more organisations allow their workforce the flexibility to combine remote and office work, it is important to ensure a seamless transition to this new way of working.

While working virtually, employees will expect easy and quick access to both digital and physical information, in addition to tools that facilitate seamless collaboration.

Wherever or however they work, it is important that organisations stay in tune with employees' preferences and industry best practices as they transform their workplace.
We make it easy to get started.