To shred or recycle? no need to choose
Blogs and Articles
When your company partners with a secure shredding service that offers a certified recycling program, you're getting the best of both worlds; you're supporting the environment as a good corporate citizen without compromising confidentiality and security.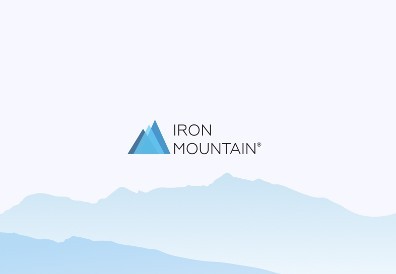 The United States consumes more than 80 million tons of paper annually—and by the state of your desk, you may sometimes think most of it passes through your office's printers and copiers.
Fortunately, an impressive 63.5 percent of that paper is being recycled, according to the American Forest and Paper Association. This continues a 20-year trend of a steady increase in recycling. "That's great," you may be thinking, "but we need to ensure total secure document destruction." The good news is that you can address regulatory concerns as well as your environmental goals with a single solution: Smart secure shredding services from a trusted partner.
DID YOU KNOW?
The United States consumes more than 80 million tons of paper annually—and by the state of your desk, you may sometimes think most of it passes through your office's printers and copiers.
Getting Greener About Compliance and Security
Besides the environmental impact, it's not wise for any business to simply throw away its old documents or electronic storage media—and in many cases, it's illegal. A host of federal and state regulations call for the secure destruction of certain kinds of information, ranging from customers' Social Security numbers to medical records and other industry-specific data. There's also your company's proprietary strategic information to consider. A steady stream of news about embarrassing and damaging corporate information leaks only reinforces the need for ultimate document security.
The bottom line: Any information that your business or its customers might consider confidential cannot pass through your existing recycling program. If it does, you risk privacy violations, customer attrition and legal action.
In a secure shredding program administered by a trusted partner, your company disposes of its sensitive documents in special locked bins. The shredding service picks up the bins on a regular basis, for delivery in a secure vehicle to a secure shredding facility. There the paper is shredded beyond any possible reconstruction. Then it goes to a pulping mill for recycling.
At the conclusion of every shredding session, your shredding partner issues a certificate of destruction, which documents the Chain-of-Custody and satisfies your firm's regulatory obligations.
As you would expect, it takes a large facility with a deep knowledge of efficient, economical and compliant document destruction processes to tackle these comprehensive goals. (For example, a large shred facility such as Iron Mountain's New Jersey plant can destroy and prepare for recycling almost 50,000 tons of paper a year.) When you and your trusted partner perform these processes correctly, recycling doesn't compromise your security. In fact, it likely enhances it.
A Secure Recycling Checklist
You'd like your workplace to destroy documents in an eco-friendly way, but ongoing document security concerns may have put this goal on the back burner. After all, how do you know what to shred and what to recycle? If you just shred everything, that's not very green at all-or can it be?
If you're intrigued by a potential solution that lets your company be both secure and green, start the ball rolling by asking these questions:
How can we be sure that shredding includes recycling?

What other types of media, besides paper, should we destroy and recycle?

What will we need to do differently as we select and gather media for disposal and recycling?

When documents leave our office for offsite secure shredding and recycling, will they be protected?

How can recycling our paper truly help the environment?
Featured services & solutions
Elevate the power of your work
Get a FREE consultation today!