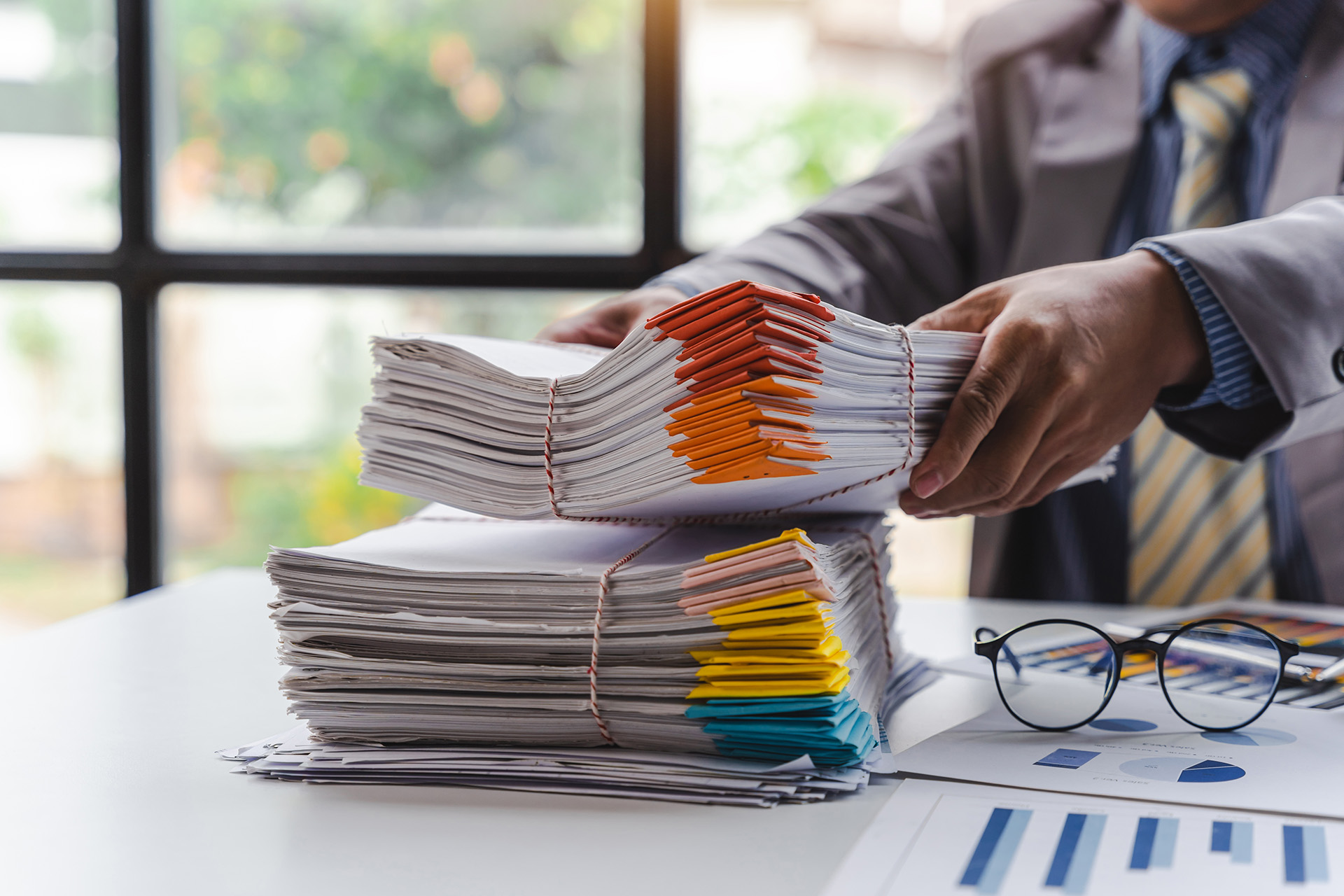 Digital Business
Intelligent document processing and workflow automation
Digitize | Store | Automate | Unlock
Quickly access the information you need
Paper is still part of many organizational processes, which slows work down. Even when documents or records are digitized, your employees can waste valuable time manually searching the documents for key data that they need to do their jobs. This challenge only gets exacerbated when documents are used by multiple stakeholders as part of organizational workflows.
Iron Mountain can digitize and classify your documents so you can easily search and access them on a digital platform. Our digital platform portfolio includes AI-enabled intelligent document processing capabilities to automatically extract select data in documents so you can quickly access the key data you need to take action. You can create your own automated workflows using the platform's low code environment or Iron Mountain's skilled Professional Services team can build them for you to streamline document routing and identify process delays or missing documents.
Learn more about our suite of software as a service (SaaS) solutions designed to drive efficiencies in your organization's most common processes and address industry-specific challenges.
Digital mailroom
Eliminate paper at your front door. Whether you plan on going back to the office, remaining virtual, or a combination, freeing yourself from receiving and distributing physical mail is critical to move forward.
Learn More
Accounts payable solution
Streamline information access, reduce risk, and enhance customer experience through a powerful combination of technology and decades of global expertise in digitizing and classifying bank documents.
Learn More
Human resources
Manage your full digital employee record by enabling employees and internal business partners to participate in automated workflows with integrations to eSignature and HR systems.
Industry solutions
Industry solutions
Security and compliance
We take security seriously. That's why 95% of Fortune 1000 companies trust Iron Mountain with their critical and sensitive records. We have been securing sensitive data for 70+ years and provide services across a wide range of industries in more than 60 countries.
You can rest easy knowing that your information is safe in our end-to-end solution—from working with you on logistics for digitizing your documents at our scanning centers to auto-routing your digital information to the intended recipient and disposing of your paper documents in the manner you request (securely storing, shredding, or returning it to you).
InSight leverages the National Institute of Standards and Technology (NIST) Cyber Security Framework (CSF) as its enterprise security framework and complies with industry standards, including (but not limited to):
HIPAA*
FedRAMP/FISMA*
GDPR
Soc 2 Type II
ISO27001
*available through Professional Services
We make it easy to get started.
Frequently asked questions
Browse these frequently asked questions and contact us if you'd like to ask your own.