ARMA InfoCon 2023
Information in motion
In person
When

October 9, 2023 - October 11, 2023

Where

Huntington Place, Detroit, MI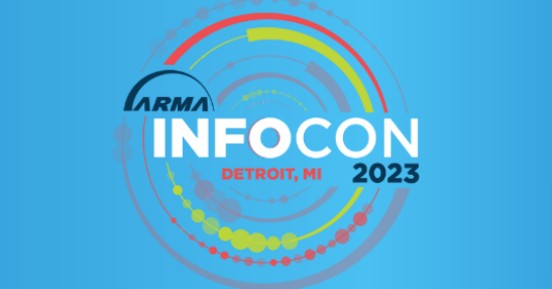 Are you a Records and Information Management (RIM) professional navigating the complexities of today's information landscape? Look no further! We invite you to visit Iron Mountain at ARMA's Infocon booth #9, where we'll dive deep into the challenges and opportunities that RIM experts like you are facing.
Cleanup Legacy Records: Finally address decades of records stored with unknown content, missing record codes, and boxes filled with commingled files.
Digital Transformation: Explore how Iron Mountain goes beyond records storage, by automating your document-centric workflows through intelligent document processing capabilities enabled by AI and ML.
Remote/Hybrid Work: Post-COVID work dynamics are here to stay. Explore ways to optimize RIM practices in remote and hybrid work environments.
You are also invited to stop by our Mountain CaFe in the Riverfront Salon West to take a break from the Expo Hall, get some refreshments, watch demos, and connect with the rest of the Iron Mountain team.