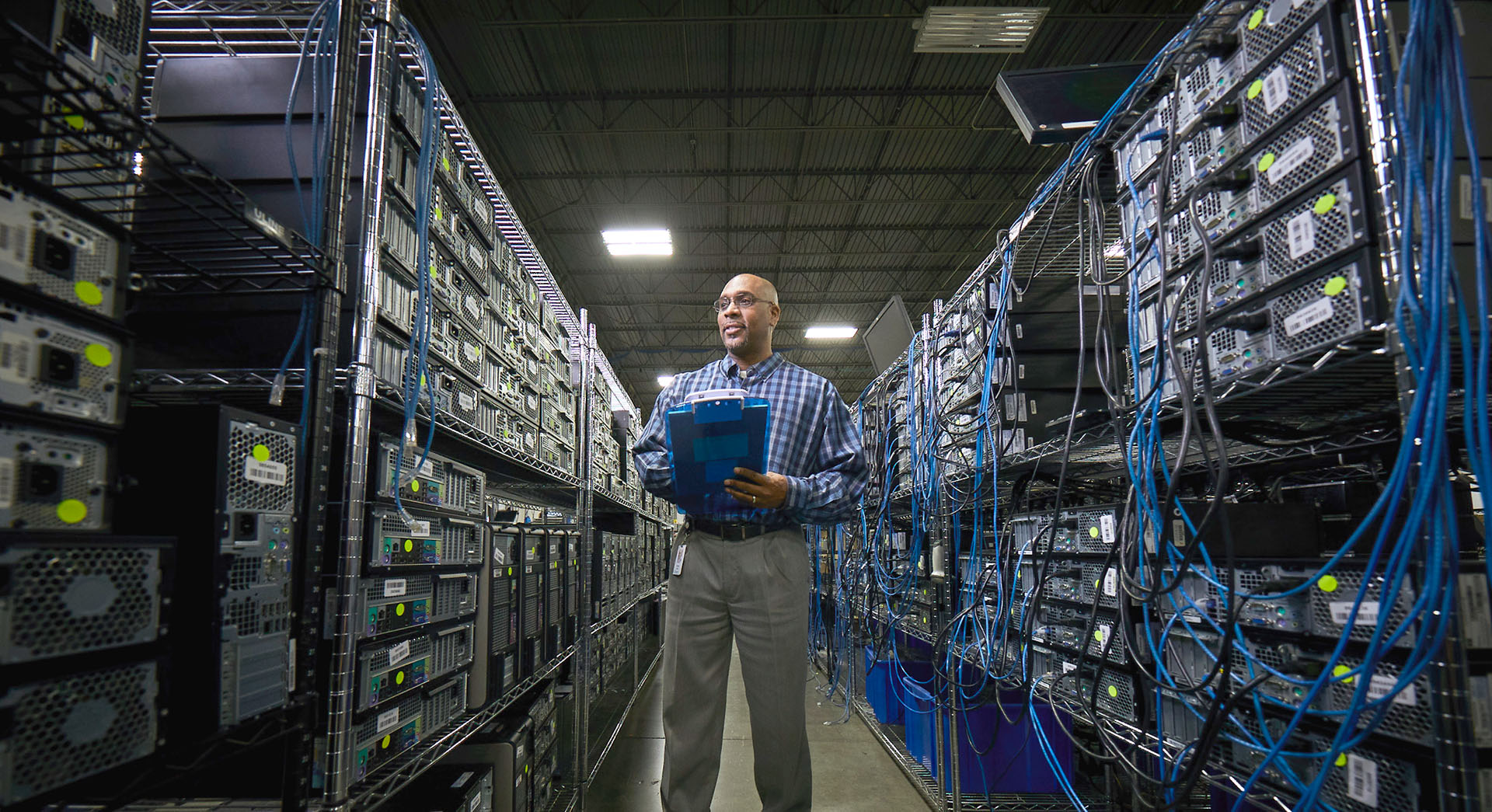 Data and IT security
Repurpose, reuse, recycle, and remarket IT assets to support landfill diversion goals
Lower risk exposure across your IT assets, personal devices, sensitive files, and records. Maximize use of data centers.
Now more than ever, top of mind for organizations is to protect their reputation, and that requires them to be aware of internal and external risk factors that include loss or misuse of records and data, cyber attacks, and mismanagement of IT assets and devices. At Iron Mountain we provide sustainably designed solutions designed to mitigate your risk by enabling continuity of service, securely destroying all media and IT assets, and providing expert advice related to compliant lifecycle management for data, records, and physical assets.
Read on for more information about how you can securely and compliantly manage and protect your records and data, as well as the devices and equipment used to create, receive, and store information throughout their lifecycles.
650k

Assets processed per year by Iron Mountain
Your data and IT security journey starts here
Manage and protect information and IT assets and devices