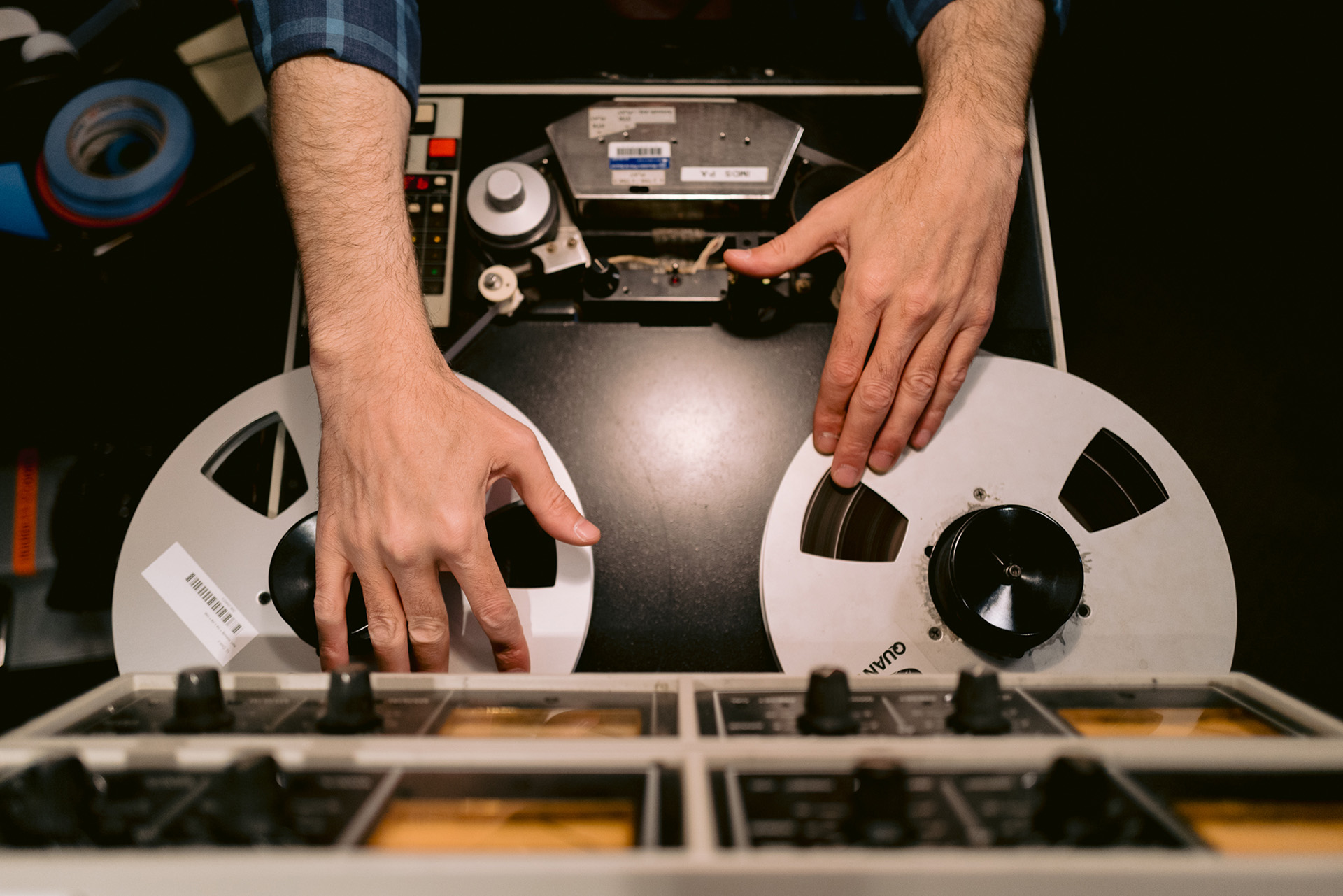 Entertainment and media archives
Protect and preserve your media archive
As media recording and storage technologies continue to evolve, it's essential to have a proactive archiving strategy when it comes to preserving your irreplaceable content and collections.
Iron Mountain Entertainment Services (IMES) provides the industry expertise and cutting-edge technology to protect your media assets across their entire lifecycle, including climate-appropriate storage and logistics, analog or physical format remediation, digitization, digital preservation, and distribution.
Simply put, we get it, and we'll get it done.
Get In Touch
Turn up the power of your media archive
Preserve
How can you keep your media assets secure, accessible, and relevant while staying ahead of hardware and software obsolescence?
IMES provides comprehensive media preservation services, from transport and storage to cataloging and restoration, ensuring your media assets' continued security and playability.
Access
How can you ensure your archived media assets are accessible and searchable in a digital format, regardless of their original form?
IMES specializes in the digitization of all media formats, including those dating back nearly 100 years. Rest assured your media assets can be transformed into digital files and organized with comprehensive metadata allowing fast, searchable access to your files from anywhere in the world.
Monetize
How can you efficiently monetize your digital content, ensuring a maximum return on your archival investment?
IMES' digital archive solutions offer the answer to monetization. From ultra-secure offline storage for unreleased content to a highly customizable media asset management (MAM) platform allowing collaborative workflows and online distribution, IMES is your partner for archive monetization.
100M+

IMES is responsible for the preservation and digitization of more than 100 million assets worldwide

1,400+

IMES collaborates with more than 1,400 global clients

50+

Projects that IMES has worked on for our clients have resulted in more than 50 nominations and awards in the film, audio, and broadcast industries.

99%

IMES has an arsenal of vintage playback equipment that can read 99% of all formats ever created
Frequently asked questions
Explore our frequently asked questions to find out more about how we work to secure your legacy, handle your assets, and provide the top-tier service you require.
What kind of media does IMES specialize in preserving?

IMES specializes in preserving a wide range of media types, including film, audio, video, photographs, documents, and 3D objects. Our preservation services extend to both analog and digital formats.
How does the digitization process work at IMES?

We use state-of-the-art equipment to create high-quality digital preservation copies of your assets. Once digitized, your assets can be securely stored and easily accessible for future use, or returned to you for safekeeping.
Can I access my assets if they are stored with IMES?

Absolutely! For digital assets, we provide you with an easy-to-use platform that allows you to access and manage digitized assets anytime, anywhere. For physical assets stored in our secure facilities, access can be arranged per your requirements.
How does IMES support monetization of my content?

Along with preservation, IMES also offers services to activate and monetize your media archives. We help you explore opportunities for tokenization, licensing, distribution, and other revenue-generating activities, maximizing the value of your preserved content.
How can I get started with IMES?

Getting started with IMES is simple. Just

reach out

and one of our team members will be in touch with you to discuss your needs and how we can assist.
Contact Iron Mountain Entertainment Services