Deirdre Evens Among Most Influential Women Executives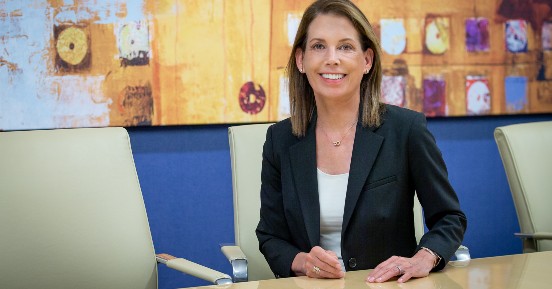 Over this past year, Deirdre Evens established and substantially grew Iron Mountain's global Asset Lifecycle Management business as Executive Vice President and General Manager. Leveraging Iron Mountain's recent acquisition of ITRenew - the global leader in sustainable, circular IT Asset Management solutions for large Data Centers and Hyperscalers - the Asset Lifecycle Management business helps Iron Mountain's customers maximize the lifetime value of their assets, ensure data protection via a secure chain of custody, and achieve both financial and sustainability benefits through innovative circular economic models.
Iron Mountain is proud to announce that Evens, who's been with Iron Mountain for over seven years, was recently recognized as one of WomenInc.'s 2022 Most Influential Women Executives in Corporate America.
WomenInc.'s Most Influential Women Executives in Corporate America is the definitive listing of women executives, influencers and achievers impacting corporate America. "We assembled an elite representation of women who have been recognized for their executive and business leadership in national and global-leading corporations," said Catrina Young, Executive Vice President & Chief Communications Officer of WomenInc. magazine. "These innovative trailblazers have led efforts to foster growth for some of the country's highest-performing companies throughout and beyond the U.S. market."
A global leader, Evens was one of over 500 prospective candidates in diverse fields, and was selected by the WomenInc. editorial board and community leaders with representatives from the academic and business arenas. "I'm honored to be recognized among such a prestigious group of women in business," said Evens. "It's important to highlight the success and influence women are able to bring when given the opportunity. Iron Mountain is an organization that recognizes people's contributions across a diverse landscape and gives them the environment to reach their full potential."
You can read more about Deirdre Evens and all listed executives here.
Elevate the power of your work
Get a FREE consultation today!