Global Communications Team named 2022 Best Place to work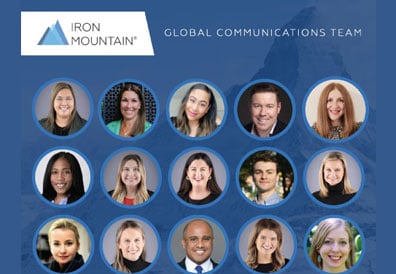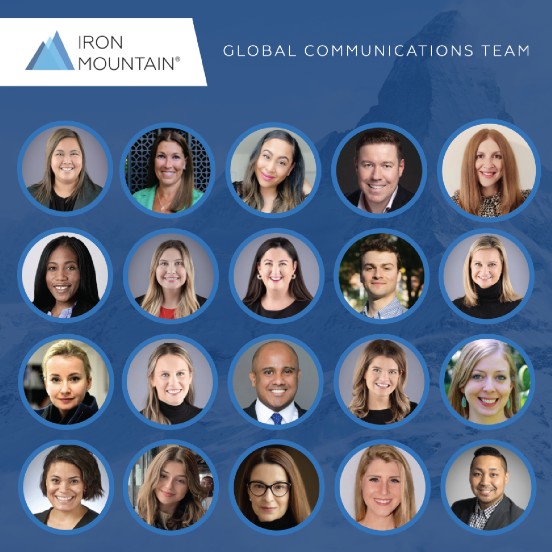 "Iron Mountain is on an incredible journey that continually makes me proud to be a Mountaineer. A good story, well-told, helps clarify strategy, engage key audiences, and shape the narrative of transformation; our Global Communications team is here to tell that story," said Scott. "I'm proud to work alongside a team of dedicated, creative and talented communications and events professionals committed to contributing to the company's growth and success." To hear more from Scott about the team, you can listen to PRWeek's podcast here.
Iron Mountain has over 24,000 Mountaineers globally, and strives to have alumni, current, and future employees view their experiences at Iron Mountain as an accomplishment and source of pride.
"It really is our values that define us," said leader of Global Legal and Corporate Affairs and Executive Vice President, General Counsel & Secretary, Deborah Marson. "The Global Communications team lives our values, and their success is well-deserved. I'm pleased that they have been recognized for their accomplishments and their strategic partnership with the business."
You can view the full list of PRWeek's 2022 Best Places to Work here.
Iron Mountain's Global Communications team was recently named one of PRWeek's 2022 Best Places to Work. PRWeek is the leading media outlet for PR and communication professionals, and this award in the "In-House" category recognizes the strength and expertise of the Global Communications team.
This award celebrates achievements in the Communications industry across agency and in-house categories. Criteria is based on teams that demonstrate outstanding performance, excellence in communications strategy, positive team morale, teamwork and collaboration, and a high value in diversity, equity and inclusion.
The team, led by Katie Scott, Senior Director, Head of Global Communications, is composed of strategic storytellers whose mission it is to make their customers (internal or external) the hero of every story. The Global Communications team leads and is responsible for internal and external communications and events.
Elevate the power of your work
Get a FREE consultation today!