Getting to the heart of the mountain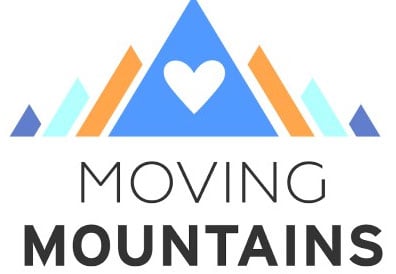 This year's Moving Mountains Month showcased the selfless accomplishments of Mountaineers from California to Rio de Janeiro.
Iron Mountain has always encouraged its employees to find ways to give back to their communities. In 2020, we made that a little easier by initiating global paid time-off volunteer service.
Full-time employees worldwide get 16 hours paid time-off per year to contribute to civic action or service in their communities, while part-timers get 8 hours. In using the paid time off, volunteer activities can include charitable work, voting, and even poll-working.
During May, which we've named "Moving Mountains Month," Mountaineers logged 2,000 volunteer hours around the world. This included paid time off as well as time volunteering outside of working hours. Among them were these four very special Mountaineers.
Planting New Seeds
Carla Fernandes, an account manager on our Rio de Janeiro, Brazil team, has always been a passionate volunteer in her community. She traces her "desire and dedication" to an experience she had 20 years ago working on a reforestation project at an environmental reserve.
"I've always been devoted to environmental issues," says Fernandes. However, she admits that her busy life left her less time to contribute to her favorite causes than she would have liked. Now, thanks to Iron Mountain's support, she's been able to "rescue that past" of lost volunteering opportunities. "I'm helping institutions that I could never find the time for," she explains.
Fernandes says that Moving Mountains has also joined her with a "real chain of people who want to do good." She adds: "I am truly grateful to be part of this project."
Supporting new arrivals
Ahmed Almrayatee, an operations supervisor at Iron Mountain in Northern California, has never forgotten his struggles as an immigrant when he arrived in the U.S. in 2014.
"It was so challenging to start a completely different new life," he recalls. Knowing some English eased the process, he recalls.
Through Moving Mountains, Almrayatee now provides on-demand interpretation services for refugees, immigrants, and asylum seekers. In this role, he helps new residents handle practical but language-dependent tasks – everything from setting up a bank account and paying bills to reading important documents. In one such case, he assisted a family in understanding the rules of their refugee center.
"I know the struggle, fear, and uncertainty that these people are going through," says Almrayatee. "I'm hoping I can help set them up for their new life."
Making strides in adaptive athletics
When Carie Blum joined Iron Mountain in December 2021 as program manager of the global HR portfolio, she brought her passion for volunteering to the Moving Mountains program. For many years, Blum had been involved with two local organizations. One supports adaptive sporting events for individuals with learning disabilities.
Now as part of Moving Mountains, she's more involved than ever with the group. This month, her group will join thousands of differently abled individuals in a nationwide paralympic competition. As a local Logistics Manager for the event, Blum will manage the process of flying team members out-of-state to compete – checking in their bags, managing team equipment, and of course cheering them on as they board their flights.
When she realized she needed more volunteers to support the event, Blum used the Moving Mountains portal to create a sign up for those who would like to volunteer.
In addition to her extensive work with the athletics group, Blum also supports a recovery and prevention center for people surviving abuse and addiction. As a member of that organization, she writes a monthly newsletter and assists with fundraising projects.
Helping in the neighborhood
Jonnata Diêgo, an archive assistant in the northeastern Brazilian city of Jaboatão, focuses her efforts on her neighbors' varying household needs. "Through volunteer work, I can help sick people who need medicine, children who need clothes, and families that need food," she explains.
As many of the Moving Mountains Month honorees have noted, their work would be impossible without institutional support: "Doing this outside of work is very rewarding but reconciling it in a professional environment is wonderful. I'm proud to volunteer; I'm proud to be Iron Mountain.
We're always on the trail
Thanks in part to the Moving Mountains program, Mountaineers are going out and giving back to their communities every day. By doing so, they're contributing to our goal of 100,000 worldwide volunteer hours by 2025. As they work towards this goal, we'll be with them and sharing their inspiring stories along the way.
Elevate the power of your work
Get a FREE consultation today!