Introducing Iron Mountain warehousing and logistics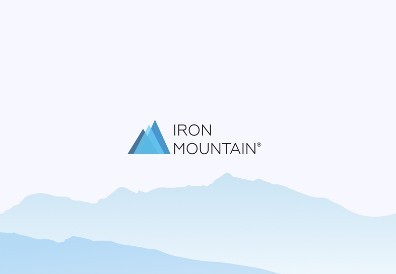 What do video games, household appliances, fitness equipment, and medical supplies have to do with Iron Mountain? There is a good chance that these, or other similar items could be securely stored in an Iron Mountain facility near you! In fact, the next time you place an order for one of these items, it may actually be fulfilled and shipped from a local Iron Mountain facility. These services are part of our newly introduced Warehousing and Logistics business, which provides supply chain focused offerings such as warehousing, fulfillment, and transportation solutions to customers in North America, The United Kingdom, and other select markets around the world.
From Nontraditional Storage to Secure Business Storage
For years, organizations have turned to Iron Mountain to securely store documents and other forms of sensitive media. Oftentimes, however, the storage needs of our customers expanded beyond traditional information assets. While these needs were supported whenever possible, our traditional storage facilities were not always equipped to handle sizable volumes of pallets, which are larger, bulkier, and heavier than record storage cartons.
This changed in 2016 when we began collaborating with supply chain focused channel partners and making investments in facilities and resources dedicated to pallet storage. "Our extensive storage and logistics experience made this a natural progression for the growth of our core business," said John Tomovcsik, Executive Vice President and Chief Operating Officer. When the COVID-19 pandemic hit in 2020, the newly named and evolving Secure Business Storage business continued to grow and support healthcare and other customers who sought partners to help them store medical supplies and business critical assets in an effort to ensure continuity throughout global lockdowns and supply chain uncertainty.
The Shift to Warehousing and Logistics
As the world continues to navigate the fallout and ongoing effects of the pandemic, global supply chains are still struggling with disruptions such as prolonged border closings, warehouse and truck driver shortages, and sky high ocean freight costs. Many organizations are rethinking their supply chain strategies and looking for partners who can help them build a more agile logistics function, allowing them to quickly respond to these disruptions while limiting the impact on the business and end customers. Driven by this customer need for services beyond pallet storage, the former Secure Business Storage offering is now Iron Mountain Warehousing and Logistics.
Our Warehousing and Logistics business also provides services such as fulfillment, kitting, packaging, palletizing, and transportation. These services, currently offered from over 30 facilities around the world (including 20 in North America and 10 in the United Kingdom), will allow us to support customers in supplementing their existing supply chain operations or building out new distribution networks.
What's Next for Warehousing and Logistics?
While logistics and other channel partners continue to be an important part of the Warehousing and Logistics business growth strategy, we are excited to offer our complete 3PL (third party logistics) portfolio directly to Iron Mountain customers. The Warehousing and Logistics business is currently focused on investing in resources and tools which will allow us to support customers with state of the art technology, enhanced service offerings, and additional global locations. "We are excited about the future of Warehousing and Logistics," said Tomovcsik. "And we are excited to provide the technology and resources necessary to meet the evolving needs of our customers around the world."
Elevate the power of your work
Get a FREE consultation today!