Iron Mountain celebrates one decade of sustainability reporting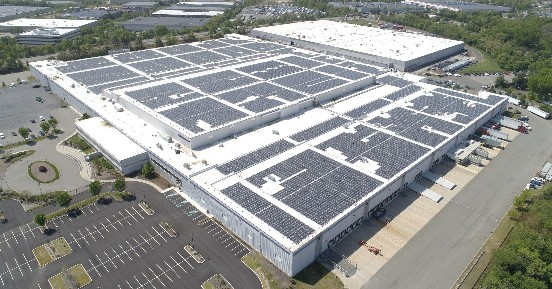 With the publication of our tenth annual Sustainability Report, Iron Mountain celebrates a decade of transparently reporting our progress. This report represents our commitment to enhance awareness of our sustainability priorities and describes how our performance contributes to long-term value creation and a responsible and customer-centric business model.
"Over the past year, I'm proud that we've made meaningful progress in our sustainability efforts, not only for our company but in support of our communities and helping our customers achieve their sustainability goals," said President and CEO Bill Meaney. We set ambitious, public goals and are transparent in our reporting in order to hold ourselves accountable for the impact of our operations and to focus on how we can create positive change in the communities in which we do business.
In the 2022 Sustainability Report, we detail some of our major accomplishments from last year, including the first-ever BREEAM design-certified data center in North America; the launch of 59 new educational resources through our Living Legacy Initiative; and the growth in our Asset Lifecycle Management business. We also highlight that we've achieved seven of our 21 sustainability goals set in 2021, including:
By 2022, we will create or adopt a process to measure the community impact of our business decisions.
By 2023, we will increase our reporting coverage of waste and recycling data to at least 90% of our global operations.
By 2023, we will expand gender pay parity reporting to cover all global operations.
By 2023, we will adopt and implement a global human rights policy.
You can download our full 2022 Sustainability Report here.