In the media: after a flood, saving appalachia's history piece by piece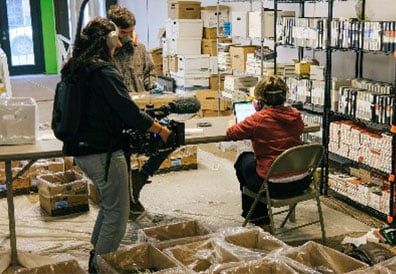 A year after a record-breaking flood devastated Whitesburg, Kentucky, Iron Mountain's Living Legacy Initiative has stepped in to help restore and preserve assets recovered from Appalshop, a nonprofit culture and arts center. Appalshop houses a beloved community archive that has preserved the stories and memories of the region for over 50 years.
In this article from the New York Times, the efforts to save the historical and cultural assets from the Appalachian region damaged in the flood are detailed. "The organization has managed to recover more than 13,500 archival items since the flood, including videos, audio recordings, photographs and artwork that document history and life in the Appalachian Mountains, thanks in large part to services donated by Iron Mountain, a data management company that preserves and protects cultural heritage assets."
To learn more about Iron Mountain's support of Appalshop, you can view our video here. You can read the full New York Times article here.
Elevate the power of your work
Get a FREE consultation today!