Iron mountain announces innovative solution to hourly clean energy supply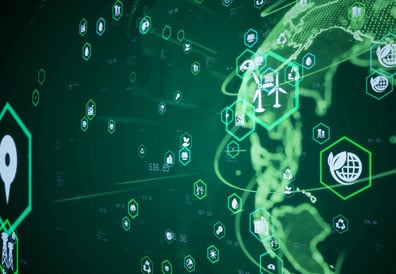 As part of Iron Mountain's journey to 24/7 Carbon Free Energy procurement, we now have over 100 locations across the United States with the ability to track and match renewable energy usage on an hourly basis.
24/7 Carbon Free Energy means renewable energy can supply the hourly forecasted electricity needs for a variety of Iron Mountain facilities, from data center facilities to records and data management sites to Crozier climate controlled fine art storage facilities.
Conventional renewable power solutions are designed to match a buyer's load annually, without ensuring that renewable power is available when clients are actually using electricity. Tracking hourly usage from the generator and comparing it to Iron Mountain's hourly usage demonstrates a future view of how firms can transition to an improved carbon free energy supply.
So what does this mean for customers? "Businesses today are increasingly focused on decarbonizing across their full value chain. As a critical component of our customers' supply chain we are able to demonstrate our ability to help them achieve their carbon reduction goals through transactions like these," says Chris Pennington, Director of Energy and Sustainability at Iron Mountain Data Centers.
Iron Mountain's collaborative approach is the broadest application of 24/7 CFE procurement designed yet, proving the efficiency of scale. It's flexible and can expand with new construction to support customers' needs.
Learn more about how we're innovating to protect our planet >
Elevate the power of your work
Get a FREE consultation today!