Baseball statistics records management: the importance of accuracy
Blogs and Articles
The game's complexity means that baseball statistics records management is no easy task.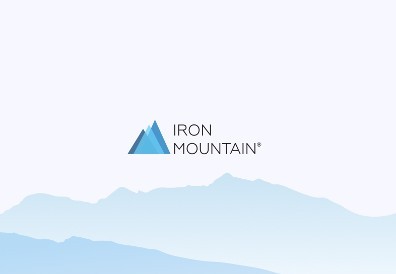 Baseball is America's pastime. It's also a statistician's dream, entailing a staggering number of complex records that make baseball statistics records management no easy task. There's a seemingly endless number of statistics involved in baseball, including individual statistics for batting, baserunning, pitching and fielding, among many others. Then there are team statistics as well as statistics for game attendance and television ratings.
It has taken a team of talented and meticulous records managers to maintain these records over the years. The primary source of baseball records and statistics is the Elias Sports Bureau. Since 1913, this organization has been baseball's — and later, other professional sports leagues' — primary sports statistician and historian. As the official statistician for Major League Baseball, Elias keeps every MLB record and stat ever produced. They also provide statistics and records for the official MLB website.
Baseball has often led the way in hyper-accurate, user-friendly statistics records management. Journalist Henry Chadwick first invented the box score, a simple spreadsheet listing a few statistics deemed essential to player performance, way back in 1858. Since then, baseball statistics have become increasingly complex, with raw statistics being calculated into helpful metrics. Innovations like "sabermetrics" combine the solutions to a number of hyper-focused statistical equations in order to rank players. Keeping all of this in order requires meticulous tagging and tracking.
Baseball statistical records are so crucial because they are used in many capacities. When a game is nationally televised, for instance, commentators rely on stat sheets to inform game commentary. Additionally, fantasy sports have become increasingly popular and lucrative. Fantasy baseball depends on participants having access to accurate stats that have been recorded and managed appropriately.
These recorded statistics, however, are even more important for general managers. GMs and others responsible for making personnel decisions use different types of stats to determine whether a potential player would make a valuable asset for the team. For example, many assume that a GM looks at a player's stat sheet and makes a decision based simply on his batting average, home runs hit or runs batted in. But players are now evaluated on their fielding aptitude, not just their success at the plate.
Technology has advanced to the point where tools like Statcast can track a fielder's arm strength, first step, reaction time and route efficiency. These additional statistics have proven valuable not just for team owners and GMs, but also for players looking to improve their performance on the diamond. Even statistics that seemed unimportant years ago - or those that weren't captured — are now highly valuable in baseball.
As statistics become increasingly diversified and important for decision making, baseball statistics records management will continue to develop to incorporate new practices and architectures to keep pace. Sorry box score, but you just don't cut it anymore.
Elevate the power of your work
Get a FREE consultation today!