Opportunity at the edge: The new business hub for enterprises
Blogs and Articles
Experiencing a significant uptake in their edge data center services by enterprise customers, Iron Mountain Data Centers' Frank Scalzo, Senior Director and General Manager - Network Strategy & Services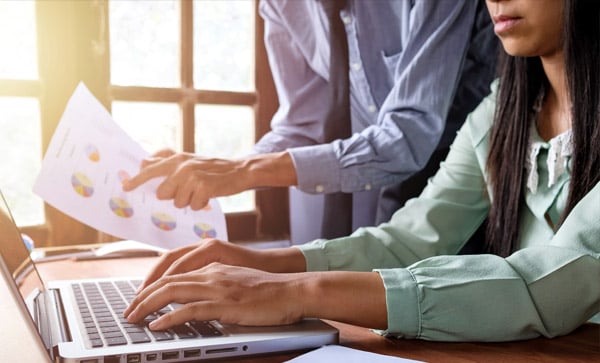 Opportunity at the Edge: The New Business Hub for Enterprises with Iron Mountain Data Centers' Frank Scalzo
Post originally appeared on Cloudscene
From digitally transforming manual processes to embracing cloud for storage and compute, businesses across all industries are using technologies to gain a competitive advantage in their sector.
An evolving IT solution that enterprises are increasingly looking to is edge data centers; smaller colocation facilities located closer to end users that can deliver low-latency, cost-efficient cached content and cloud computing resources.
Enterprises are using edge ecosystems as the "new business hub" where they can process and analyse data, connect between their core infrastructure, and connect between clouds - all to facilitate their business needs and growth.
Experiencing a significant uptake in their edge data center services by enterprise customers, Iron Mountain Data Centers' Frank Scalzo, Senior Director and General Manager - Network Strategy & Services, sheds light on the shift towards colocation at the edge and explains how this IT solution presents a major business opportunity for enterprise customers.
Shifting towards colocation at the edge
With the global edge computing market expected to expand at a 38.4% CAGR from now until 2028, edge has become the fastest-growing segment of the global cloud category, and there's no doubt that it will only continue to grow in importance as enterprises look to accommodate their ever-growing data volumes.
In fact, it is estimated that the global power footprint for infrastructure edge deployment will grow from 1 GW in 2019 to over 40 GW by 2028, which Scalzo attributes to the projected increase in the number of edge data centers that organizations are expecting to utilize in the coming years.
"New research from the Uptime Institute indicates that the proportion of business owners using more than 20 edge data centers today, is likely to double in the next two to three years," he says, with the Institute projecting a leap from 9% to 20%.
The question then becomes: exactly how and why are businesses looking to adopt edge ecosystems in a way that will spur on such significant growth?
Leveraging the enterprise opportunity of edge ecosystems
While most enterprises understand the lower-cost and lower-latency benefits of edge computing, Scalzo finds that what is less discussed is the opportunity for businesses to leverage the edge to spawn ecosystems that generate entirely new revenue.
"To realize this value, companies must think of the edge as more than just a collection point for data from intelligent devices," Scalzo says.
"Enterprises should broaden their vision to see the edge as a new business hub, where the opportunity presented by large flows of sensor and device data is likely to create new marketplaces of real-time information, rather like high-frequency trading communities in the financial services sector," he says.
Ready-made ecosystems provided by colocation providers like Iron Mountain Data Centers offer the added attraction of integrating ecosystems across the edge, the core, and the clouds, globally, which offers maximum choice and agility with minimum complexity.
According to Scalzo, most of the larger colocation providers support extensive ecosystems of customers and partners to whom new customers can connect, offering specialized network connectivity and access to a whole suite of services including fiber and software-defined networks, streaming services, specialized peering solutions, vertical market expertise, and data centers in specific geographic and remote locations.
To help customers expand in what has become a transactional API-driven world, according to Scalzo, many established colocation providers have also adopted public application program interfaces for rapid onboarding of customers and partners, and have existing back-end integration with a wide variety of other service providers, including telcos, cloud platforms, and colocation partners.
Altogether, these combined features of an edge ecosystem are helping enterprise customers around the world tap into what is effectively a new business hub; a centralized platform that can facilitate all kinds of business needs and growth.
Looking ahead: Opportunities still to come from edge computing
The impact and implementation of edge computing is far from over, with much still to come from the sector in the next few years, according to Scalzo.
"Driving the demand for edge ecosystems will be telecom networks, IoT for energy production, video streaming and cloud gaming, retail and public transport applications, as well as multi-point next-gen Industry 4.0 apps," Scalzo says.
"We can expect the large multi-MW facilities to continue to expand, simply because core compute and storage nodes will offer the best scale solution," he says.
"Smaller footprint edge facilities will also offer rapid deployment, autonomous operation, and global integration to support both current and future applications," Scalzo adds, which is increasingly critical given the rapid acceleration of digital innovation.
Needless to say, the utilization of comprehensive edge ecosystems presents a major opportunity for enterprise customers to expand their growth potential, develop their digital business, and scale their IT solutions with ease.
Think edge data centers could be right for your business?
Head to the Iron Mountain Data Centers page or contact us to see what we can do for your organization.
Contributor: Frank Scalzo, Senior Director, GM, Network & Product Strategy, Iron Mountain Data Centers

Frank Scalzo Joined Iron Mountain Data Centers in 2018. Prior to joining Iron Mountain he held several leadership positions at Verisign across technology operations, architecture, cyber security, and product management. Frank has over 20 years of experience building network infrastructure, and interconnection platforms.
Elevate the power of your work
Get a FREE consultation today!