Data center selection criteria go beyond dollars and cents
Blogs and Articles
As organizations become more data-focused, data center selection has become critical for many. Learn how data centers can help with your colocation needs.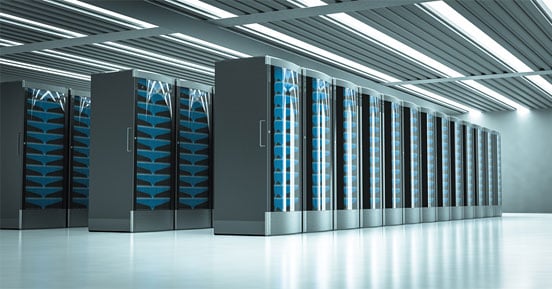 The data center selection process should be driven by more than just dollars and cents. As organizations strive to become more data-centric, technology infrastructure has become the most critical asset for many, making downtime and data loss nonnegotiable.
The Uptime Institute classifies data center availability in four tiers, with a Tier 1 facility delivering an expected uptime of 99.671%, and a Tier 3 data center maintaining 99.982% availability. While the difference may appear small, it translates to more than 27 hours of downtime annually. The financial impact of that small difference can be massive. One study reported by ITIC found that 98% of organizations estimate a single hour of downtime costs at least $100,000, with one-third reporting that those costs translate to more than $1 million.
Colocation is becoming an increasingly popular way to relieve the headaches of managing infrastructure. The global market is expected to reach $90 billion in 2024, up from $35 billion in 2017, according to Global Market Insights.
Focus on customers, not computers
Reliable infrastructure is critical to Carbonite, a provider of cloud-based backup services. "With data resilience at the heart of our service, we look for a data center provider that provides security, compliance, certifications and physical locations that are not susceptible to natural disasters," said Jeff Rudolph, senior director of operations.
Carbonite chose an underground data center run by Iron Mountain in large part for its resilience. Located more than 200 feet underground in an area of low seismic activity, the limestone-lined facility is at low risk of natural or man-made disasters, has nearly unlimited floor-load weight capacity and inherent security advantages by being underground. What's more, year-round ambient temperatures of about 52 degrees Fahrenheit reduces cooling costs. "It hits right where we were looking for, from a natural disaster standpoint," says Rudolph.
Boston-based Wasabi Technologies is another business for whom downtime wasn't an option in data center selection. The company provides cloud storage - a business that demands a combination of availability, speed and security.
Wasabi chose Iron Mountain's Manassas, Va., facility because of its proximity to some of the world's largest internet peering hubs and its commitment to both physical and data security, said CEO David Friend. Iron Mountain's data centers meet most major standards for information protection, and its company's physical security expertise is grounded in more than 50 years of experience. "If you have ever been in an Iron Mountain data center, you know about all the incredible stuff that goes into making a building absolutely secure," Friend said.
Data centers account for about 2% of global electrical power consumption.
Energy Hogs: Can World's Huge Data Centers Be Made More Efficient?
Computing with a conscience
The energy needed to generate the power that data centers consume globally has been estimated to emit as much carbon dioxide as the pre-COVID-19 airline industry, according to Yale Environment 360. Customers' data center selection criteria incorporate alternative energy sources and natural cooling that can cut down significantly on cost and emissions.
Global content delivery provider Akamai Technologies knows a bit about data centers: It serves up more than 15% of web content from 290,000 servers in 136 countries. It's also known as a company with a heart. Each year, Akamai publishes a report detailing its progress toward a goal of powering half of its infrastructure from renewable sources. Since 2015, Akamai has grown more than 182% while reducing energy per gigabit of capacity by 61%.
"We wanted to build a customized HVAC package that benefited us by providing lower PUEs (power usage effectiveness ratios)," said Mike Mattera, Akamai's director of sustainability. "Iron Mountain gave us everything we were looking for: the security and protection, the space and the renewable power that is critical to us."
Akamai was particularly drawn to Iron Mountain's Edison, N.J., facility, which has a 7.2-megawatt solar installation on the roof that generates 15% of its power. Under Iron Mountain's Green Power Pass program, renewable energy credits are passed to the customer. "It's incredible to see a data center operation take a stance and go as far as Iron Mountain has gone," Mattera said.
See how Iron Mountain's data centers can manage your organization's colocation needs while meeting energy sustainability goals.
Elevate the power of your work
Get a FREE consultation today!