State of the APAC data center market
Blogs and Articles
Senior Director and General Manager for Iron Mountain's Data Center division for Asia explores how the APAC data center market is evolving and poised for future growth.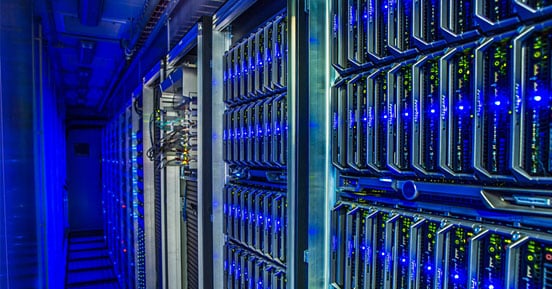 APAC is one of the fastest developing data center regions in the world. According to Structure Research, the colocation market for Asia Pacific will grow at an expected compound annual growth rate of 12.2% from 2018-2024. Much of the demand comes from global cloud providers, social media platforms, media content and video streaming, e-commerce platforms and banking.
The Asia Pacific region has two distinct segments of data center markets – those which serve regional demand, such as Hong Kong and Singapore, and those which serve mainly domestic markets, such as Tokyo, Shanghai and Australia. There are also several interesting Tier II markets, such as India and Indonesia, which have high population growth, but very low data center capacity at the moment.
Singapore: gateway to Asia
Most multinational organizations looking to set up a regional office in Asia set their sights on Hong Kong or Singapore. Both are among the largest data center markets in APAC.
I'm writing this from Singapore, which has had a front-row seat to the rapid growth of the APAC data center market in recent years. Though Singapore is a small country just 278 square miles in size, there are almost 60 data centers with a data center footprint of 357 MW.
For many global organizations, Singapore is their entry to Asia. Having a data center in Singapore allows an organization to easily connect to all countries in the region with multiple redundancy options and the lowest latency.
Singapore has the largest concentration of subsea cables in Asia and offers excellent connectivity to the rest of Asia and the world. Together with its disaster-free location, stable political climate and pro-business climate, it's an obvious choice for many organizations.
Singapore competes with Hong Kong for multinationals who want to start or grow a business in this region. Hong Kong has traditionally been positioned as the gateway to China, as well as the APAC region. Currently, we're seeing more demand in Singapore due to what has happened this past year in Hong Kong, and because of the perception that Singapore is more autonomous.
Challenges
In Singapore, land size and power are challenges. Our space is limited. When we grow, we must build higher. Data centers here are multi-stories, at least five to six stories high, which is unique to this region.
As a country, Singapore is working to find more sustainable power solutions. The country currently has a moratorium through 2021 on new data centers in Singapore as it reassesses and searches for a more sustainable power solution.
Singapore ratified the Paris Climate Agreement in 2016, and the country is working hard on its commitment to the agreement. It is searching for sustainable solutions to support its growing data center needs. These questions are not unique to Singapore but are being discussed around the world.
Even though the data center market is mature in Singapore, there is still growth potential in the market.
Other markets in Asia
Tier II APAC markets also continue to grow, driven by domestic demand. Even in developing nations like Vietnam, there is incredible advancement and dependence on mobile phone technology.
For example, when I was in China a few months ago, I tried to pay for food from a street vendor with cash. They requested payment by mobile phone instead and couldn't provide change for my cash payment. There is tremendous hyperscale demand growth to capture this domestic demand.
Japan is one of the biggest economies in the world, and Tokyo is another huge data center market. From a geographical standpoint, Tokyo is between Asia and the West Coast of the U.S. However, most of the data centers there serve the domestic market.
Sydney's data center market also continues to grow. Australia is isolated geographically but has high demand due to its highly digital population. Australia has some of the highest cloud consumption in the world. Many global companies have a presence in Australia.
India has the second largest population in the world – and it's also one of the youngest. They are facing a huge data boom. Many people have multiple mobile phones. Today the whole of India has only 252 MW of data center power, but it's obvious that number will skyrocket. There is a lot of big data center development going on in India, especially in Mumbai.
Doing business in Asia
When looking at the data center market in APAC, it's important to understand that doing business in Asia is very different than doing business in the U.S. or Europe. Every country in Asia has its own distinct culture, with different languages, laws and customs.
Many companies find it difficult to do business in Tier II countries. Even though they are growing, they have many challenges. There are often barriers of entry – from navigating local laws to understanding how to bring in power or obtain land, to understanding and following the policies involved.
Some countries, like Indonesia or Malaysia, require a local partner to form a company there or do business. That's why so many organizations head to Singapore or Hong Kong as their entry into Asia. Then, when they go into Tier II markets in Asia, they find a local partner to work with.
These days, there is a lot of private equity coming to the data center market in Asia, and everybody is hoping to have a piece of the market.
What to look for in a APAC data center partner
If you're looking for a data center partner in APAC, look for a company that can provide longevity. Make sure they'll be around for at least the next 10 years and are able to accommodate your business needs at your pace when your organization has the opportunity to do so.
Look for a location with a stable government, with a business-friendly environment. Consider how scalable the country is and how welcoming they are to expansion.
Lastly, look at sustainability. Is green power available to help you meet your corporate responsibility? You want a partner who can support your commitments.
Looking to the future
From where I sit in Asia, this is just the beginning of the data center boom. There is great demand for data centers, and that demand is not slowing down anytime soon. It's an exciting time to be in our industry.
Elevate the power of your work
Get a FREE consultation today!