The outlook for colocation at the edge
Blogs and Articles
Edge computing expands cloud and dedicated infrastructure so that data collection, processing and services can be executed closer to the point at which data is created or used.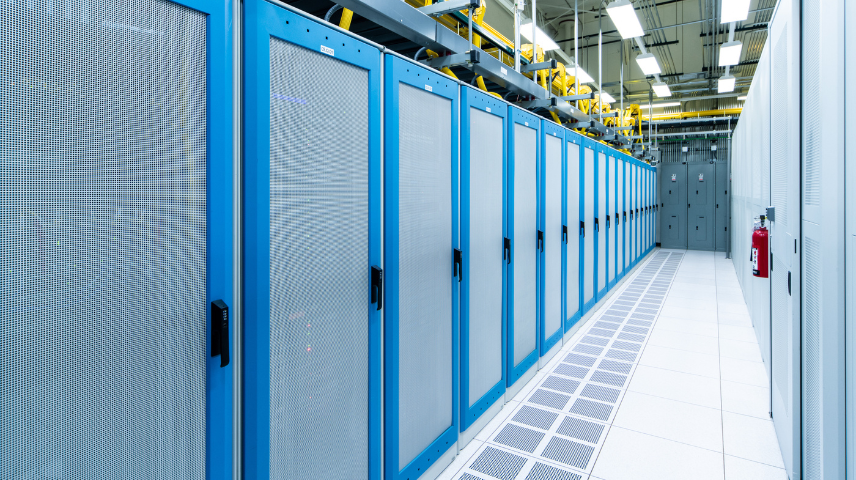 Mark Lewis, Senior Director Ecosystem Development, Iron Mountain Data Centers
Edge computing expands cloud and dedicated infrastructure so that data collection, processing and services can be executed closer to the point at which data is created or used. This means a new breed of facility optimized for smaller deployments (think multi kW rather than MW) located close to end users and devices, is emerging.
This piece looks at how global providers are addressing the rise in demand for edge facilities, sets out some use cases, and points out what to look for in an edge deployment, as well as longer-term opportunities for colo providers.
Demand at the edge
An interesting new piece of research by Tomas Rahkonen and Rhonda Ascierto of the Uptime Institute indicates that the portion of owners/operators using more than 20 edge data centers today is likely to double in the next two to three years (from 9% now to 20% in 2-3 years).
Supply-side stats
Suppliers are on top of this growing demand. According to the Uptime Institute data, in North America just over 30% (and in Europe just under 20%, with China/APAC slightly higher) anticipate a yearly volume of more than 100 edge data centers in 2-3 years; a huge rise.
Other studies concur. Edge is the fastest-growing segment of the cloud category with the total market expected to expand 37% annually through 2027, according to Grand View Research. The Linux Foundation estimates that the global power footprint for infrastructure edge deployment will grow from 1 GW in 2019 to over 40 GW by 2028.
Leading applications
Driving demand will be telecom networks, IoT for energy production, video streaming and cloud gaming, retail and public transport apps, as well as multi-point next-gen Industry 4.0 apps.
As the Uptime diagram demonstrates, specific requirements across these apps vary widely. Some, like nextgen medical imaging apps or CCTV analytics, will require very robust service levels to operate successfully. Others, like 5G processing and Industry 4.0 apps will only work with sub-5ms latency. Video, gaming, AR and IoT will generally operate in the space in between in terms of criticality and latency.
The colocation opportunity
To service these apps (and the others that will follow) both cloud and colocation players are extending their edge infrastructure. However, none of the major cloud providers has a network of wholly-owned facilities and speed of deployment will likely mean some partnership with colocation providers. Edge infrastructure that isn't designed to be managed remotely or that must be administered by contract personnel can be a risky proposition in far-flung locations. And self-contained miniature data centers can be prone to theft, weather damage and unplanned outages.
This means that the fastest, safest and most flexible option for some customers will be to locate their edge infrastructure with mature colocation providers that are fully equipped and staffed by trained local-language personnel. Facilities need to be secure and reliable with power, environmental and seismic controls that already meet local requirements. Plus they should be fully compliant with a raft of third-party standards as well as local regulations. Longer-term expansion is also an issue; as requirements grow, customers need to be certain that their power and space needs are anticipated and catered for.
Ready-made ecosystems
What is less often discussed is the opportunity for businesses to leverage the edge to spawn ecosystems that generate new revenue. To realize this value, companies must think of the edge as more than just a collection point for data from intelligent devices. They should broaden their vision to see the edge as a new business hub. The opportunity presented by large flows of sensor and device data is likely to create new marketplaces of real time information, rather like high-frequency trading communities in the Financial Services sector. Plus connectivity providers and CDN supporting a growth in secure, high performance access to edge workloads and backhauled transit to core facilities enabling ecommerce transaction growth.
Ready-made ecosystems provided by colocation providers like Iron Mountain Data Centers will offer the added attraction of integrating ecosystems across the edge, the core, and the clouds, globally. This vertical integration could offer maximum choice and agility with minimum complexity. Most of the larger colocation providers support extensive ecosystems of customers and partners to whom new customers can connect. They offer specialized network connectivity, access to fiber networks, software-defined networks, streaming services, specialized peering solutions, vertical market expertise and access to data centers in specific geographic and remote locations.
To help customers expand in a transactional API-driven world, many established colocation providers have also adopted public application program interfaces for rapid onboarding of customers and partners and have existing backend integration with a wide variety of other providers, including telcos, cloud platforms and colocation partners.
Opportunities at the edge
It is hard to generalize about the Edge as these types of facilities will add a complimentary extra layer to the data center infrastructure world. The large multi-MW facilities will continue to expand, as core compute and storage nodes continue to offer the best scale solution. Smaller footprint edge facilities will offer rapid deployment, autonomous operation and global integration to support both current and future applications.
Mark Lewis
Senior Director Ecosystem Development
Mark joined Iron Mountain Data Centers as Senior Director of Ecosystem Development in 2020. He has responsibility for the development of new products and services as well as growing an ecosystem of connectivity providers, platforms and service providers globally.
Prior to Iron Mountain, Mark led the corporate marketing function at European colocation provider Interxion (now a Digital Realty company). With over 20 years experience in the telecoms, media and technology sector, Mark has worked for start-ups and large corporations including Vodafone, Sony and Criteo. He believes that Data Centers are destined to be service platforms at the center of global transactional networks. He is leading the development of Iron Mountain Data Center's transactional marketplace and Edge Data Center initiatives.
Elevate the power of your work
Get a FREE consultation today!