Climbing past digitization: growing the value
Blogs and Articles
Ready to take your digital transformation to the next level? You've come to the right place.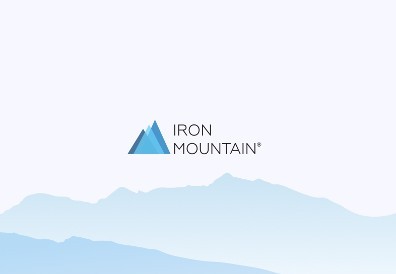 We understand how difficult it can be to start, carry out, and maintain any new workplace initiative. Companies come to us because they get stuck somewhere on their digital transformation journey and are looking for a bit of guidance. So, we put together our own recommended path to digital freedom.
In my previous post, Starting your digital transformation journey on the right step, I shared how our first steps—Identify and Digitize—build a strong foundation for a successful digital transformation.
When it comes to step three, Store, there are a few options for creating a central repository where your team can quickly access digital information for more seamless collaboration. Depending on your organization's digital storage needs, here are a few options to consider:
On-premises servers (onsite): This option is convenient and gives your team full control. However, it requires a significant infrastructure and hiring investment. And at the rate data is expected to grow, this option may overwhelm your IT staff.

Colocated data centers (offsite): Third-party data hosting has lower costs of ownership, but may slightly impact your day-to-day operations—someone else's downtime may affect your business. However, it provides a higher level of security while freeing up IT staff to focus on more dynamic and higher-value projects.

Cloud solutions: There is a far greater level of scalability, flexibility, and reliability with cloud storage options. A multi-tier data storage approach better protects, preserves, and unlocks the full value of your data. Put the right data on the right tier at the right time to ensure compliance, reduce risk, and save on storage costs.
All of these are good options. So whatever you choose depends on your organization's needs; what really matters is that all information is centrally located to improve efficiency and productivity across your organization.
Making the most of your company data
Once files have been sorted, scanned, and stored, it's time to focus on how your organization can make the most of your information.
Over the past few years, organizations have had to step up their game when it comes to data management. Our research with Economist Impact shows that 90% of organizations have implemented advanced technologies like artificial intelligence and machine learning.*
Artificial intelligence (AI): The ability of computers to simulate human intelligence
Machine learning (ML): Subset of artificial intelligence using algorithms and statistical models to perform and adapt routine tasks while extracting useful data trends without human guidance
With the ability to mimic human intelligence and automate routine tasks, it's no wonder 64.5% of organizations say integrating these new technologies are necessary to foster business resilience.* While digitally enhancing data processes was once seen as a nice-to-have, it's now a critical part of an organization's digital transformation journey.
This is where we get into the last two steps of our digital transformation process—workflow automation and unlocking wider insights.
Automate workflows and document-centric processes
Now that you've organized and made decisions about your information, it's time to automate manual processes that consume a significant portion of your employees'—and potentially your customers'—valuable time. Automation could be the most impactful step in your digital transformation journey because it frees employees to focus on more high-value initiatives and deliver tasks more rapidly, meaning they only have to focus on the exceptions that require more extensive knowledge.
Too often, organizations spend valuable time and resources searching for documents or performing everyday administrative tasks. By implementing AI and ML capabilities, you can automate your resource-heavy tasks.
We found that approximately 75% of organizations have increased technology investment to improve workflow automation and facilitate data exchange across teams.* By streamlining everyday activities through automation, you'll enable faster, leaner, more integrated and agile operations.
Unlock opportunities by recognizing patterns and trends
No digital transformation would be complete without unlocking the power of data. In this final step, you'll start to unlock and interpret data trends. Through AI and ML capabilities, data is extracted and classified to help you identify powerful insights for more informed business decisions, improved performance across departments, and possibly new revenue streams.
Digital transformation without taking full advantage of your organization's data through automation and unlocking insights means the value and return gained from digitization is severely restricted. It's time to get unstuck and move forward. Wherever you are on your digital transformation journey, we can help.
Jumpstart your digital transformation here.
If you weren't able to attend our two-part AIIM webinar series, From Paper to Digital: The Digital Transformation Journey, you can watch Part 1 on-demand and Part 2 on-demand now.
Elevate the power of your work
Get a FREE consultation today!