Enabling a resilient public sector workforce
Blogs and Articles
As state and local governments aim to meet citizen demands for digital services, workforce challenges and employee morale are becoming a top barrier to transformation. Consider these five tips to empower the digital government employee and ensure the ongoing resilience of your public sector workforce.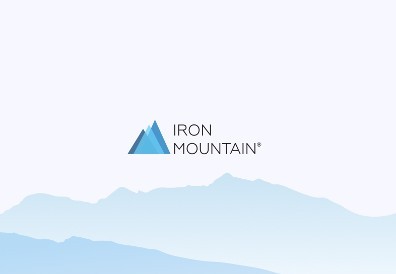 As state and local governments aim to meet citizen demands for digital services, workforce challenges and employee morale are becoming a top barrier to transformation.
According to the NASCIO 2022 State CIO Survey, workforce skill constraints and lack of organizational agility rank as top obstacles to achieving digital government. These factors are further complicated by a growing public sector recruitment and retention problem and shifting expectations for remote work in a post-pandemic world.
So how can local governments meet hybrid employee demands, while simultaneously maintaining modernization efforts? Here are five tips to consider:
1. Expand remote and flexible work
Commuting into the office for activities better served by digital workflows is a relic of the past.
According to the Cisco Global Hybrid Work Study 2022, employees say the ability to work remotely has made them happier and more motivated in their role with 61.9% less likely to look for a new position as a result. To continue this progress, government organizations must enhance and expand flexible work options to attract and retain an optimal talent pool.
But that alone isn't enough. The future of work requires a secure, digital system designed for efficient remote collaboration.
By digitizing physical workflows, from the mailroom to the storage of records and beyond, public sector managers can improve productivity while meeting the workforce's desire for flexibility.
2. Prioritize data security & asset management
Be flexible on where people work, but not on data security.
State and local governments have a large burden of responsibility when it comes to securing residents' personal information and records. According to the 2022 CompTIA IT National Survey, CIOs are anticipating budget increases to ensure data handlers remain hyper-vigilant no matter where they work.
Similarly, the Department of Homeland Security (DHS) announced a first-of-its-kind cybersecurity grant program Sept. 16, 2022, for state, local, and territorial (SLT) governments across the country. The program aims to partner with SLT to "lock digital doors" and aggressively secure and safeguard information.
Local governments should take advantage of these funding opportunities which provide more than $1 billion in funding to SLT partners over four years.
In addition to data security, an optimal hybrid workplace presents a fresh new challenge - secure IT asset management. Now more than ever it's important to securely manage the end-of-life for IT assets as more devices are deployed to a remote workforce and office requirements change.
3. Address the skills gap
State and local governments are operating lean teams, having only recouped 53 percent of lost positions over the past two years according to ZipRecruiter analysis of Bureau of Labor Statistics data. To support technological advancements, governments are seeing great value in partnering with industry to scale their teams or provide capabilities that do not exist in-house. Organizations can make up for this deficit by partnering with agile private sector groups to refine processes in support of resiliency, operational efficiency, and sustainability.
4. Use data as a re-skilling & upskilling tool
Re-skilling and upskilling public sector employees to meet modern IT demands go hand-in-hand. NASCIO's 2022 State CIO Survey found that besides increased compensation, CIOs believe the most impactful recruiting and retention tool for a modern IT workforce is re-skilling. Data is critical to this effort. When implementing training, adequate collection, organization and analysis of performance data are imperative. To solve the skills gap, local governments must become crystal clear on the issues they are solving for. Simply put, uncovering the right workforce data can help establish a baseline, illuminate areas that need improvement, and enable better decision-making.
5. Embrace agility & resilience
Government is no longer defined by corner offices and cubicles. The key to organizational resilience is a collaborative, connected team able to respond nimbly to unprecedented challenges anytime, anywhere.
Employees will continue to work in dynamic environments that require information and data sharing at the speed of relevance. Gartner predicts that by 2025, "more than 50% of government agencies will have updated essential core legacy applications to boost resilience and agility."
Rapid digitization, along with a fresh focus on optimal and automated workflows, provides citizens and employees alike quicker access and support for a myriad of needs.
Elevate the power of your work
Get a FREE consultation today!