ESG expectations have accelerated. But how and why?
Blogs and Articles
Organizations have multiple stakeholders to satisfy, all with different goals and expectations. But one area most have in common today is being more intentional and transparent in their sustainability efforts and in managing environmental, social, and governance (ESG) issues.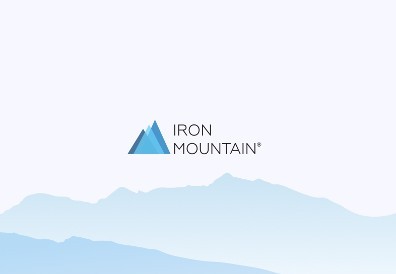 Over the past couple years, we've seen how organizations have evolved and what has accelerated ESG risks and opportunities into focus. Organizations everywhere have been pushed to the limits as they've worked to stay resilient amid global disruptions. As mentioned in my previous post, trends like rising fuel prices and new regulatory requirements like SFDR in the UK and the SEC guidelines have helped bring ESG risk reporting to the forefront for organizations and the C-suite.
Investors, customers, and regulators have taken an active interest in ESG initiatives. Organizations are responding to multiple frameworks like CDP, Task Force on Climate-Related Financial Disclosures (TCFD), Ecovadis, Sustainalytics, SFDR (Sustainable Finance Disclosure Regulation), and many others.
This means it's almost impossible to do any business without prioritizing ESG investing and initiatives across your organization.
How the pandemic shed a light on supply chain vulnerabilities
The COVID-19 pandemic forced organizations to sharpen their focus on how and where to shore up ESG vulnerabilities. One of the more exposed areas during this time was the severe strain on global supply chains. Manufacturing and distribution were delayed due to worker shortages, and shipping containers were held up for months in ports all over the world. Organizations' supply chains buckled under the toll.
When it comes to prioritizing sustainability goals, your supply chain matters. In fact, supply chains are responsible for 65–95% of an organization's environmental impact. It touches everything from sourcing raw materials and producing goods to shipping and transportation and, eventually, secure asset disposition. The more people become aware of climate-related issues, the more they engage with their suppliers.
Support for sustainability initiatives is especially true when it comes to employees. People no longer want to work for organizations that don't have a clear commitment related to sustainability issues. With 93% believing companies must lead with purpose, employees are helping to drive these efforts. They're also at the helm of diversity, equity, and inclusion (DEI) programs. Research shows 70% of employees won't work for a company without a strong purpose and commitment to DEI.1
The last several years have brought to the forefront work that needs to be done to create and maintain social justice. From human rights to increasing diversity and ensuring fair pay, organizations have the chance to be part of the solution. Employees are looking to their employers to build responsible and ethical policies and stay accountable to them.
Here's where we've seen sustainability take a bigger seat at the table:
In 2021, there were more Fortune 500 chief sustainability officer roles created than in years prior2

13,000+ companies disclosed greenhouse gas emissions through CDP, up 37% since 20203

ESG funds account for 10% of global fund assets4

Sustainable debt issuance exceeded $1.6 trillion in 2021, a 2x increase from 20205

US ESG shareholder resolutions were up 22% in 20226
What do these accelerants mean for organizations in the long run?
How organizations could shift their sustainability efforts for longevity
The universe of potential ESG risks and opportunities is immense. For an organization to make progress on what really matters to them, it's critical to complete a materiality assessment. This allows for inputs from internal and external sources and will allow an organization to prioritize their efforts appropriately. Double materiality is the newest tool in this area and brings another layer to prioritization. It asks organizations to consider not just the internal impacts of ESG issues but also an organization's external impact.
For example, here are some high-priority issues7 for our organization:

You'll notice the broad range of topics that can be part of an organization's material issues. This breadth of subject matter and required expertise is why departments across the organization have a role to play in driving these efforts. It's a team sport where everyone plays a role. From records and information management professionals to facilities managers, procurement, and more, organizations need to routinely educate employees on how sustainability performance impacts their day-to-day functions.
To learn more about how we can help support your ESG goals, visit our Sustainability page.
1Porter Novelli Purpose Tracker: Employee Perspectives on Responsible Leadership During Crisis
2https://sustainablebrands.com/read/leadership/us-demand-for-csos-grew-228-in-10-years-but-diversity-remains-a-challenge
3https://www.cdp.net/en/articles/media/cdp-reports-record-number-of-disclosures-and-unveils-new-strategy-to-help-further-tackle-climate-and-ecological-emergency
4https://www.reuters.com/markets/us/how-2021-became-year-esg-investing-2021-12-23/
5https://about.bnef.com/blog/sustainable-debt-issuance-breezed-past-1-6-trillion-in-2021/
6https://www.reuters.com/business/sustainable-business/us-esg-shareholder-resolutions-up-22-record-level-2022-study-finds-2022-03-17/
7For our full materiality report, see our most recent Corporate Responsibility Report