Experience-led government: building a total experience foundation
Blogs and Articles
Citizen Experience (CX) initiatives across the federal government are making significant progress in automating and virtualizing the digital journey, but many fail to consider a very important factor - Employee Experience (EX). As agencies reflect on lessons learned one year into the CX Executive Order, improving EX alongside CX will be critical to successful digital transformation.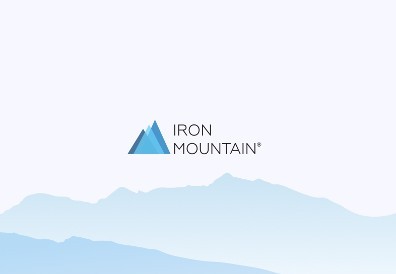 A people-centric strategy coined by Gartner, Total Experience (TX), brings together "resources across CX, EX, UX (user experience) and MX (multi-user experience) disciplines to uncover new opportunities for improved service delivery". At its heart, this methodology marries citizen service and employee satisfaction to drive loyalty and advocacy.
Akin to the adage that a happy employee equals a happy customer, TX demands a holistic, human-centered design posture to power a frictionless experience and deliver the right tech at the right time.
Failure to adopt TX could mean significant setbacks for federal agencies. Gartner predicts that at least 85% of governments failing to prioritize the experiences of all stakeholders will fail to transform in 2023. It estimates that by 2024, organizations providing TX will outperform competitors by 25% in satisfaction metrics for both CX and EX.
Agencies who adopt a TX mindset will be better equipped to navigate their modernization efforts while meeting the needs of customers and employees alike.
Below are five best practices all TX plans need.
AUTOMATION & SELF SERVICE
Automation drives efficiency and removes obstacles. Through partnerships with industry, agencies can enable employees to work effectively from remote locations, easily access data, and make accurate and informed decisions about citizen requests for services. By freeing employees to do more with less through automation, both the constituent and employee "time tax'' is improved, reducing cycle times and backlogs while empowering employees with digital data to inform decision-making and optimized workflows.
TECH-MINDED, SATISFIED WORKFORCE
Digital transformation requires tech-minded drivers of change. As such, agencies have the opportunity to reskill and upskill their current workforce through training and leadership opportunities.This ensures that all employees, especially those in less technical roles, are comfortable and capable of using technology, such as AI, data analytics and automation to better perform their jobs and eliminate tedious tasks. This in turn will help drive customer experience efforts while also creating value and employee satisfaction.
SPEEDY DISPOSITION OF PAPER FILES
Putting an end to traditionally paper-based processes will go a long way in supporting a frictionless TX strategy. The National Archives and Records Administration (NARA) requires all permanent electronic records in an electronic format by June 2024, but agencies should not delay. Expediting the disposition of paper files will reduce an agency's physical footprint and save millions of dollars by liberating workers from tedious file management, allowing them to focus on the core mission of expeditiously serving their constituents.
SEAMLESS DATA MANAGEMENT
When citizens and employees operate from a common operating picture, they are more agile. By unifying data via digitized and digitalized documents through the use of machine learning (ML) and AI-powered data analytics to understand cycle times, backlog, and staffing needs, agencies can facilitate faster adjudication of benefits. By incorporating AI and ML, agencies can identify risks, eliminate bottlenecks and expedite decisions to align CX and EX journeys.
FOCUS THE TEAM
Too often CX and EX playbooks are created in silos and led by different teams with different datasets. Designating a cross-functional team to focus on human-centered design, assess shared pain points and align customer and employee motivations will be important for success. From journey mapping to assessing technology touchpoints and powering a common operating system, this team with leadership support can set the proper strategy to achieve critical tasks, tear down silos and hone a holistic experience.
Accelerating the adoption of these TX-minded principles will help government agencies drive transformation and eliminate systemic burdens that have plagued government employees for decades. The time is now to invest in a digital government of the future.
Elevate the power of your work
Get a FREE consultation today!