Feeling boxed in? Valuable records to intelligent data
Blogs and Articles
Federal agencies lack basic awareness of what is contained in data inventories, and have trouble searching, locating and extracting the data needed most. Making documents 'intelligent' now can make all the difference when needing to search later.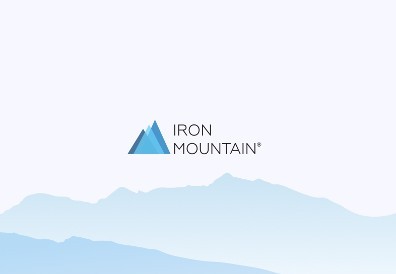 As agencies continue to increase digital citizen services and produce more data, information frequently ends up in legacy systems where nothing "talks"… where nothing is connected. Whether a database silo or a standalone cloud repository, the information remains inaccessible and useless for most people who need it, adding minimal value to the agency.
Typically, Federal agencies have very limited insight into the contents of their vast data repositories, and lack basic awareness of what is contained in data inventories, and have trouble searching, locating and extracting the data needed most. Access to valuable data is further impaired with data trapped in analog formats (paper, fiche, etc.). How can agencies better leverage and extract the data from both old and new documents?
What is Intelligent Document Processing?
Agency and mission data is captured in many different structured, semi-structured, and unstructured formats – including images, handwritten notes, pdfs – and simply scanning only makes the problem worse. Iron Mountain's InSight® Intelligent Document Processing (IDP) solution turns unstructured and semi-structured data into searchable, usable data. We do this by identifying key fields on each of your documents and digitally capturing it as the documents fly through the conversion process. With one touch, this document becomes valuable information so you can search, query and interface it to key applications enabling workflow automation.
Iron Mountain's InSight powered by Artificial Intelligence (AI)/Machine Learning (ML) delivers an IDP solution to assist your agency on its digitalization journey. Agencies can extract useful information from both structured and unstructured documents, enabling optimal document process automation 50%+ faster and more accurate than traditional scanning and OCR solutions plus 30% cost savings.
Why do Federal agencies need IDP?
Federal agencies seek to modernize operations by adopting and integrating emerging technologies and systems that support secure, flexible work environments, thereby helping to achieve their missions. IDP supports those goals by aiming to enhance operational efficiencies and effectiveness, plus strengthen enterprise information management security and governance. IDP enables agencies' pursuit of automated data processing, improved data accessibility, and more robust content searching, while supporting:
Data collection and retrieval capabilities to provide faster authorized access to information
Use of data analytics in conjunction with qualitative information to select high-priority work
Strong focus on cost savings, return on investment (ROI), and outcomes
Integration with REST APIs that feeds customer repositories
Make the most of your data
As your agency continues on the path to digitalization and digital citizen services, consider how you are capturing your information, so it can be accessed later. According to some estimates, as much as 90 percent of the data generated today is unstructured. Being able to tag and classify your documents is critical to the success of your teams, enabling them to locate and unlock the data once it's been digitized is priceless. Read more in 'How Agencies Can Unlock Value from Their Data'.
Why Iron Mountain
We've been helping Federal agencies manage the full information and valuable records for over 70 years. To address agencies' key challenges on their digital journey, Iron Mountain developed our Insight solution, an information management platform designed to enhance citizen and employee experiences. The Intelligent Document Processing (IDP) component uses proven AI/ML technology (in collaboration with leading partners like Google and Amazon). To see a demo, or learn more about how IDP and our InSight solution can help your agency extract value from your information, contact us at publicsector@ironmountain.com.
Elevate the power of your work
Get a FREE consultation today!