How to better manage growing data volumes while maximizing it budget
Blogs and Articles
Data is growing at an exponential rate and it's not going to slow down anytime soon.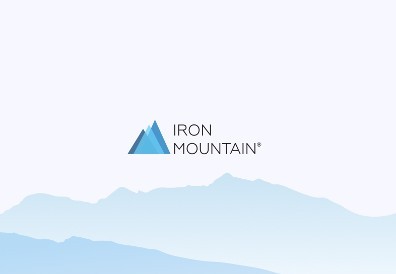 Data is growing at an exponential rate and it's not going to slow down anytime soon. In fact, IDC predicts that by 2025 worldwide data creation will grow to 175 zettabytes.
However, it's more complex than the simple increase in volume and rapid growth of data. Data is also originating from multiple sources, exists in multiple formats, and is stored in various locations.
Consider this: 80% of all data created will become inactive legacy data that will never be accessed or utilized again. Despite this, it still needs to be maintained and understood at all times. This is crucial because organizations need to adhere to data retention and compliance requirements, as well as be able to find information at a moment's notice due to time sensitive business requirements and litigation-aligned requests.
The challenge many IT leaders are faced with is figuring out what to do with all this data: where to store it, how to ensure it is readily available when it is needed, and remain within — or, even better, free up — their IT budget.
Driving data storage cost effectiveness: Striking the right balance of tape and cloud
When it comes to storage options these days, the cloud is talked about everywhere: the press, tradeshows, industry analysts and more. However, according to the 2018 ESG Data Protection Landscape Survey, 63% of organizations plan to maintain tape technology as part of their future strategy and 67% leverage tape for long-term data retention. This is largely due to the optimal offline security and lower total cost of ownership (TCO) on long-term data retention that tape offers.
Despite its benefits, tape also comes with challenges as it requires time-intensive and manual processes to manage. As a result, IT staff are being pulled away from strategic IT projects to work on basic tape management and restoration workloads. Most businesses also lack the equipment and tools needed to efficiently locate, restore and/or migrate information on tape. This leaves organizations at risk of being unable to quickly respond to litigation or recover data for disaster.
Furthermore, managing legacy tape in-house is expensive. Costs such as backup software licenses, equipment maintenance, IT man-hours, and data center space accumulate to create high TCO.
So, what is the solution? How can organizations eliminate the time and cost burdens of managing legacy data in-house and still maintain access to data when needed? More importantly, how can increased data volumes be managed with static or limited budget?
Organizations have the opportunity to maximize their IT budget, ease the migration to cloud, and more effectively restore and manage their data through managed services.
The Value of Managed Services for Data Restoration & Migration
It's a common misperception that managed services is an additional cost and therefore increases TCO. In fact, the opposite is true. Organizations that outsource data restoration and migration services typically save between 40% and 70% on IT costs.
A managed service model also offers other benefits outside of cost:
Security: added data protection through true offsite, offline vaulting and air gapped storage
Environment: simplify your IT environment, whether through retiring your tape environment and/or through implementing an on-demand data restoration service
Labor: free up your IT department to focus on more impactful business transformation projects such as analytics and big data
What to look for in a data restoration and migration provider
With so many vendors out there, it can be tough to know which one will truly fit your needs and help you achieve your goals. Here are some essential qualities to look for in a vendor:
guaranteed SLAs for e-discovery requests
on-demand access to stored data
defensible and predictable data recovery processes that will stand up to an audit in court
ability to adhere to compliance and retention schedule on an ongoing basis
global coverage
guaranteed secure chain of custody from request to delivery
data restoration without backup applications
ability to deliver customized options to meet your unique technical and budgetary needs
At Iron Mountain, we check all the boxes. Our Data Restoration and Migration Services (DRMS) allows IT leaders to reduce the burden of time and resources consumed by legacy systems and assets, without losing the ability to access offline or archived data. Leaders net a repeatable, defensible and proven process to restore data on-demand at a predictable cost.
Iron Mountain provides end-to-end solutions across the data lifecycle:
✔ Securely Store Data: Offsite Media Vaulting
✔ Easily Access Data: Data Restoration Services
✔ Seamlessly Move Data: Data Migration Services
✔ Quickly Rescue Data: Hard Disk Drive Recovery Services
More and more organizations are considering a managed service for data restoration and migration services to save on IT budget. Watch our short on-demand webcast with IDG CIO to learn cost saving approaches pertaining to the growth of legacy data in today's IT environment.
Watch the IDG CIO webcast: "Data Storage Cost Containment Strategies: How to Better Manage Growing Data Volumes While Maximizing IT Budget".
Elevate the power of your work
Get a FREE consultation today!